Sign up for our free Daily Entrepreneur newsletter
We'll be in your inbox every morning Monday-Saturday with all the day's top business news, inspiring stories, best advice and exclusive reporting from Entrepreneur.
I understand that the data I am submitting will be used to provide me with the above-described products and/or services and communications in connection therewith.
Read our privacy policy for more information.
By Topic
Money & Finance
Is your credit score good enough to lead the life you want? We explain the various credit score ranges and how to boost your financial stability.
Featured Voices
Growing a Business
Sometimes even the best media pitches fail due to poor timing. Here's what you can do when this happens to you.
Fundraising
Inside Grill Rescue's winning strategy to land a deal on 'Entrepreneur Elevator Pitch."
Thought Leaders
If we hope to build a thriving economy that supports a diversity of business models and entrepreneurs, we should work to expand inclusive non-VC business funding models.
By Jenny Kassan
Explore the 2022 Franchise 500
Ⓡ

List

Entrepreneur's 43rd annual Franchise 500Ⓡ ranking shines a light on the unique challenges and changes that have shaped the franchise industry over the last year -- and how franchisors have adopted and evolved to meet them.

See the list
Looking to Get Started in Franchising?
We'll help you get started. Take our guided franchise quiz to find your perfect match.
Start the quiz
Get Personalized Business Advice From Top Minds
Fundraising
On this bank-breaking episode of 'Elevator Pitch,' see who gets funding and who gets called out.
Starting a Business
Founder of Headbands of Hope and Mic Drop Workshop, Jess Ekstrom, talks about her new interactive book Create Your Bright Ideas.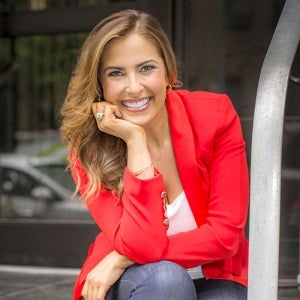 By Jessica Abo
Living
Interview with celebrity chef and restaurateur Emeril Lagasse about his new Roku TV series, putting relationships first, and creating media with a purpose.
Growing a Business
Here's how to test your idea and bring it to market in an impactful way.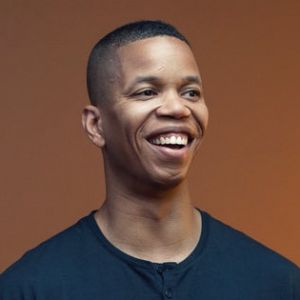 By Terry Rice
Entrepreneur TV is Available on
Your Favorite Apps
EntrepreneurTV offers original shows ranging from high-stakes investment, documentaries, behind-the-scenes looks at major brands, tips for starting your company and much more. 24hrs a day, 7 days a week.
Watch now
Wed, Dec 7, 15:00 EST
Being a leader during uncertain economic times can be challenging. Learn from Credit Karma's CEO, Kenneth Lin, how he successfully grew a business during the 2008 recession and how you can do the same today. Register now →
Register now
2 Days Only! Meet Face to Face with Proven Businesses Proven, money making businesses that are now expanding in San Francisco are here to meet new potential owners. This is your only opportunity to meet with the hottest businesses face to face. Ask questions and get the information you need in a no pressure environment. Be there, find the businesses that excite you, shake hands and say hello!
Join Salesforce on 11/17 to hear how 4 women leaders are challenging the status quo. Reserve your spot now.
Problem Solvers with Jason Feifer features business owners and CEOs who went through a crippling business problem and came out the other side bigger and stronger. Feifer, Entrepreneur's Editor in Chief, pulls these stories out so other businesses can avoid the same crippling problems.
Listen now
How Success Happens with Robert Tuchman features some of today's brightest entrepreneurial minds talking about overcoming challenges and using them as learning experiences to create success.
Listen now
Hosted by Yelp's Small Business Expert, Emily Washcovick, Behind the Review features conversations with reviewers and business owners about their experiences—whether it was one star or five stars—giving listeners behind-the-scenes insights into what was really going on.
Listen now
Your Business Dream Starts Here
Our book, Start Your Own Business, will guide you from dream to reality. It's your guide to becoming an expert in planning, marketing, sales and more.
Life Hacks
This discount on Babbel Language Learning ends soon.
Devices
Save big on an iPad Air with this extended Cyber Monday deal.
December 2022
Entrepreneur Magazine
Subscribe today