Knowledge on Tap: The Business of a Beer Sommelier
How one beer lover tanked his career in favor of teaching people about his beverage of choice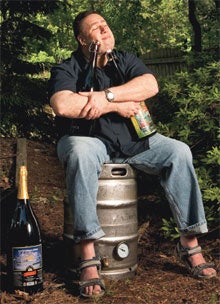 Photo© Natalie Brasington
Every frat house and bar has its self-appointed beer expert. But if you really want to learn what's worth drinking and which brews complement your favorite foods, the go-to guy is Matt Simpson, aka The Beer Sommelier.

Based in Marietta, Ga., the fast-talking Simpson has built a formidable one-man business around his knowledge of beer. He studies different styles. He discerns flavor profiles.
Continue reading this article - and everything on Entrepreneur!
We make some of our best content available to Entrepreneur subscribers only. Become a subscriber for just $5 to get an ad-free experience, exclusive access to premium content like this, and unlock special discounts.
Entrepreneur Editors' Picks