Drones
Drone Crashing From the Sky Misses World Champion Skier By a Sliver, Prompting Ban
2 min read
Drone photography and mountain sports may sound like a match made in heaven -- except when giant devices come hurdling perilously from the sky.
Four-time champion alpine skier Marcel Hirscher was in the midst of a slalom run at the World Cup in Italy yesterday, when, suddenly, a camera being operated by sports marketing agency Infront crashed just feet behind the 25-year-old, its parts scattering onto the snow. Check out the stunning footage right here: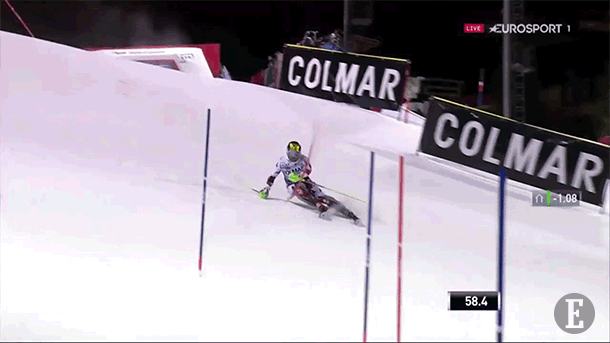 Though Hirscher finished his run and took the lead at the event in Italy (he didn't appear to notice the crash), a competitor ultimately bested his time.
Related: What's Behind the FAA's New Drone Rules
The incident prompted the International Ski Federation (FIS), the sport's highest governing body, to ban camera drones at all World Cup events.
In a blog post, Hirscher, who hails from Austria, wrote that, "Quite honestly, if I look at the pictures from the drone crash on the internet, I get sweaty palms and tremble," according to a translation from his native German. "FIS, please do your job!"
This is not the first time that crashing drones have wreaked havoc upon high-profile sporting events. At the U.S. Open this fall in New York, a drone crashed into the back of a (thankfully) empty tennis stadium, leading to the arrest of its 26-year-old pilot. "With everything going on in the world…I thought, 'OK, it's over.' That's how things happen," one of the players said at the time.
Onlookers aren't always so fortunate. A drone inside a T.G.I. Friday's last December led to bloodshed, when a photographer was smacked in the head with a rogue device.
Related: Drone Delivery Is Coming to Wal-Mart. But Are Consumers Ready?