Video Games
From War Zone To Creating A Mobile Game - Story Of An Exciting Entrepreneur
4 min read
Opinions expressed by Entrepreneur contributors are their own.
You're reading Entrepreneur India, an international franchise of Entrepreneur Media.
The mobile gaming market continues to level up to greater market expansion. With video game power-houses like Nintendo and Konami shifting from the console market to mobile gaming, the competition for gamers' dollars is more cutthroat than ever - making it a steep challenge for an unknown game developer to make a splash. No sweat for David Reichelt, who's not afraid of challenges. That determination eventually led to business success when his new mobile game; Color Switch, came from out of nowhere to rocket-up the download charts, reaching #1 for a record twenty-seven out of twenty eight days.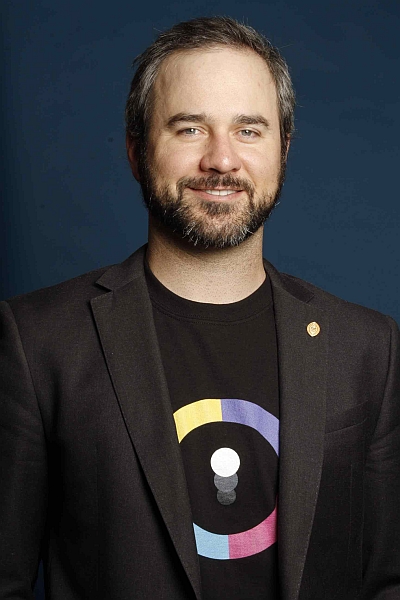 Reichelt started small - after serving in the military, he entered the private sector, pursuing his passion for video games. But it wasn't easy - in fact, like so many entrepreneurs before him, Reichelt met with a heavy dose of failure. He worked on forty different game concepts over a period of a couple years, but nothing took-off. However, Reichelt wasn't one to go out easily as he'd learned commitment to his mission from his years as an Army medic, and through two tours of duty in Iraq. Giving-up was not even a thought that he would entertain.
He finally hit on a game concept he knew would work, a catchy game called Color Switch, a physics-based game like Angry Birds, in which the player 'taps' a ball through a series of increasingly complex obstacles, all with color-based strategy. Reichelt felt good about this game because of the previous success of games of this type. He then went on to met Zeb Jaffer and told him about the latest game he was working on. Jaffer had a background in digital, sales, and strategic marketing. He showed his curiousness about the game, and asked to see it. Jaffer skills and background would later prove to be vital to the success of the app. Sam Ratumaitavuki (who was a social media entrepreneur), and Marc LeJeune (who's EyeBoxGames had already produced several #1 games).
They were indeed interested, and together founded Fortafy Games (Now based is Dubai), which published the app and set out to completely revamp it for a high profile release. "We really re-made the game. David created Color Switch on some game building software, which had a lot of inherent limitations, reducing the type of scope and gameplay options we wanted for a top shelf release," said Jaffer, on the phone from his base of operations in Australia.
"We basically rebuilt the game from the ground-up, adding hundreds of levels, multiple modes of gameplay, and in-game purchases. We wanted A-list production values, so we got DJ Tom Garnett from the United Kingdom," Jaffer said. Despite being the first game Fortafy published, they released the game and it went to #1 on the download charts - but it took a social media spotlight from music icon Kanye West that pushed them over the top. With his wife Kim Kardashian, West had released the app Tidal, which hit #1 on the download charts. West posted a screenshot of the top ten downloads to Twitter, and right there, in the #2 slot, was David's app.
And better yet, pictures posted on Twitter cut-off a little bit of the top and bottom of the picture, and it actually cut-off the top spot, where Tidal was, leaving David's app as the top download.
Man thank you so so so much everyone for signing up to Tidal. Tidal is now the number one app in the world!!! pic.twitter.com/O3r9DkX03R

— KANYE WEST (@kanyewest) February 15, 2016
Wests star power had beat out Color Switch, but for Fortafy, it was an unmitigated home run. The social media attention drove thousands of downloads for David's app, now sky-rocketing over 80 million and counting, with the 100 million benchmark in reaching distance. "I must say, the last 8 months have been nothing short of phenomenal," Reichelt said, adding his appreciation for working with Jaffer, who echoed the thought. "Working with David, the growth of Color Switch… it's been humbling seeing some of the dizzy heights that Color Switch reached, and reaching the level of so many other hit games."