Nintendo Switch busca estar contigo en todas partes
La casa de viedeojuegos hogar de Súper Mario Bros. y Pokémon anunció hoy el lanzamiento de su nuevo dispositivo.
Grow Your Business,

Not Your Inbox

Stay informed and join our daily newsletter now!
2 min read
Luego de varios días de rumores, Nintendo presentó su nueva propuesta de consola (que hasta este jueves tenía el nombre código NX) en la que mezcla un sistema de entretenimiento doméstico con un dispositivo móvil. De esta manera "Switch" se puede conectar a la televisión y adaptar para funcionar como lo hacía en su tiempo el Game Boy.
En un tráiler de más de tres minutos, Nintendo muestra a los personajes de sus más grandes franquicias propias como The Legend of Zelda y a los protagonistas de las historias de sus socios como The Elder Scrolls V: Skyrim.
La nueva consola estará en tiendas de Estados Unidos en marzo. La pregunta es si logrará afianzar la posición de la empresa, luego de varios años en caída y tras un 2016 desigual gracias al éxito de Pokémon Go. Lo cierto es que la página oficial de Nintendo ha estado colapsado toda la mañana debido al interés que despertó el lanzamiento a nivel mundial.
Durante el anuncio, Nintendo dio a conocer quiénes son sus socios en el desarrollo de contenidos para esta nueva consola.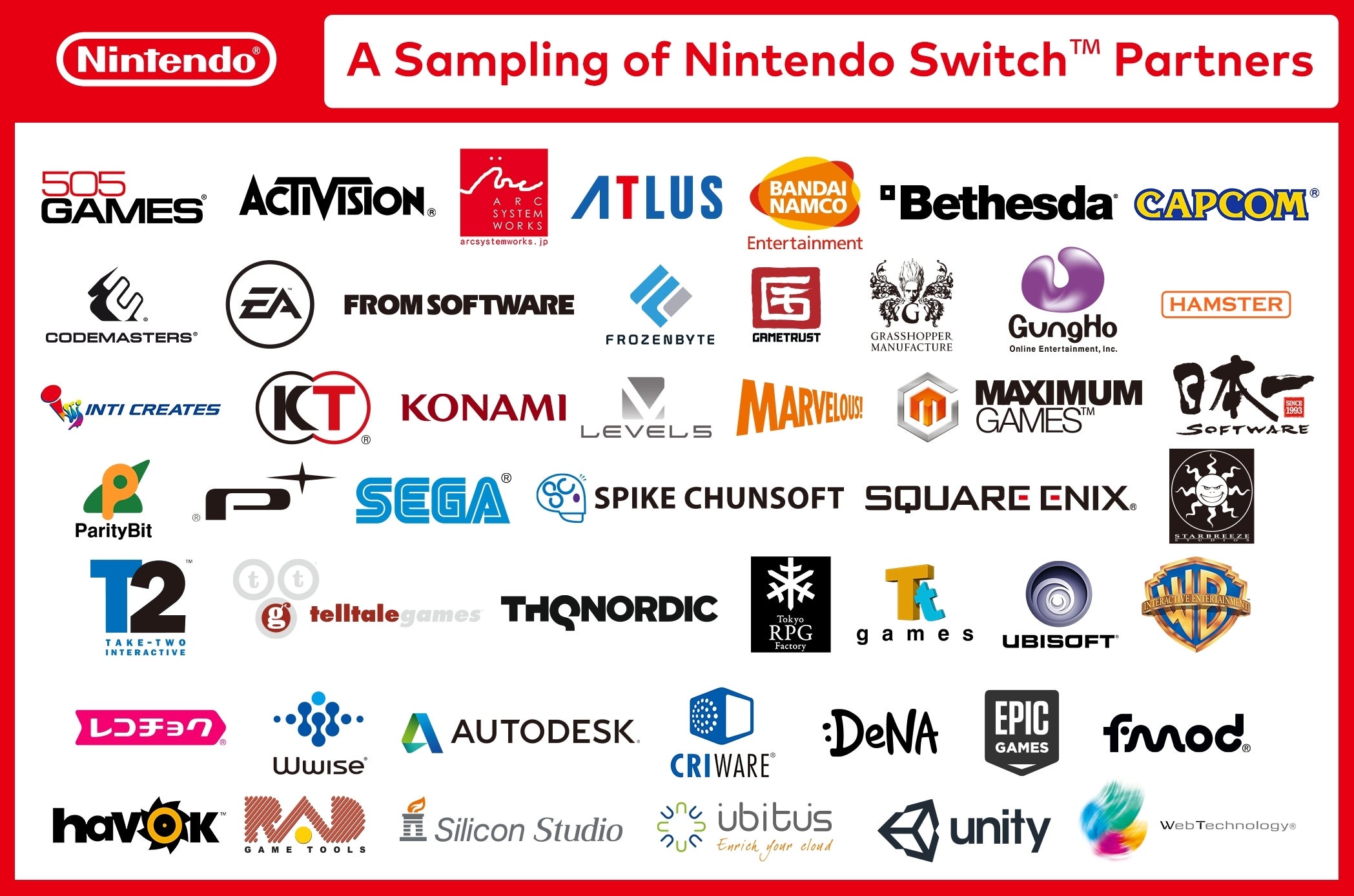 ¿La comprarías? ¿Crees que Switch será lo que finalmente saque a la marca del bache?