Freelancers
101 Places to Find Freelance Writing Jobs
Freelance writing is no more lucrative than ever but at least it's getting easier to find work.
14 min read
Opinions expressed by Entrepreneur contributors are their own.
Whether you're an expert looking to make some extra cash or are a full-time journalist or blogger, there's never been a better time to find freelance writing work. After all, businesses of all-sizes and in all industries are in need of quality content.
However, finding freelance work and connecting with legit clients that pay well can sometimes be a struggle - especially when you're just starting out.
That's why we've put together this handy list of 101 places to find freelance writing job.
Freelance writing job boards and marketplaces are popular destinations for freelancers in all industries to find work. While these are excellent places to find work, competition can be tough.
This job board has been around since 2006. Writers can search for jobs based on date or pay range in a variety of categories. You can subscribe to feed readers like Feedly so that you never miss out on a gig. The site also produces content that shares tips on finances and productivity for freelance writers.
Related: Getting and Managing Clients for Your Freelance Writing Business
You can use this job board to find higher paying writing gigs, $50 or more to be exact. The exception is that you have to be student in the Freelance Blogger's Client Hunting Masterclass.
Here you can find daily freelance writing jobs, paid blogging jobs, and copywriting jobs. Besides the job board, this site is a great resource for writers who want to start promoting their services since it's blog is full of marketing tips and tools for writers to utilize.
Related: 4 Ways to Find the Right Freelance Writer for Your Blog
Don't write-off Craigslist just yet. There are actually legit, and well-paying, writing jobs on here if you look. Just trust your gut when reading an ad. For example, if it's full of typos, then you should be a little weary about that client.
You can make between $50 to $100 for writing invoicing and payments guides.
This is another microjob site where can find writing jobs, such as writing blog posts to translating documents, ranging from $5 to $35.
Related: The 15 Best Freelance Websites to Find Jobs
Fiverr is a popular freelance marketplace where you can find a variety of writing opportunities from blog posts to press releases to research to legal writing. On the downside, gigs don't usually pay much here - typically $5-$10.
FlexJobs is another popular marketplace where writers can find both full-time and part-time gigs in specific categories, such as gaming, financial or medical writing.
This micro job site allows clients to find writers for customized projects. Fourerr also bills itself as "the ONLY Marketplace where you earn rewards as you buy, sell, and connect with our vibrant community."
This site pays $100 for list articles, depending on length or $30 to $150 for how-to articles, essays, and other content.
Freelanced is actually a freelancer social network where you can search for job and share your portfolio.
Related: How to Screen Freelance Writers
Freelancer claims that it's the largest freelancing and crowdsourcing marketplace in the world. With over 24,060,770 employers and freelancers, it's hard to dispute that claim.
Here you can find content jobs, editing jobs, blogger jobs, publishing jobs, telecommuting jobs, and flexible jobs. Also sign-up for their newsletter so that you can get the latest job openings. The site also has a blog containing valuable writing tips.
If you're a freelance writer residing in Canada, then you can use this site to find gigs, post your profile, and find expert advice on improving your freelance writing business.
This is one of the leading sites to find work from home jobs. When you find a writing job that interests you, just click "Apply Now." Best of all? It's free.
Gigblasters is a microjob site where you search for writing gigs by date, popularity, rating, or price.
There's no shortage of writing gigs on this site in a variety of categories. But, since more appear to be express gigs, expect to make only $5 per job.
Another freelance site where you can make $5, $10, or $20 for your services.
Yet another marketplace where writers can find jobs ranging from composing articles, translating documents into a different language, or proofreading.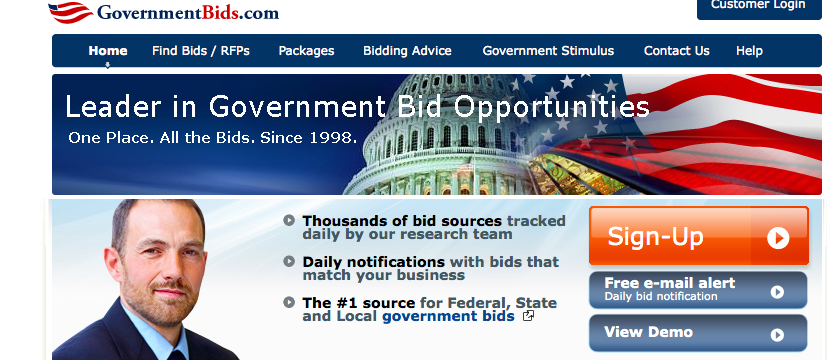 Local, State, and the Federal government will contract writers for anything from composing proposals to reports for government agencies.
This is another site to land a writing gig, but there's also a blog, tools, and freelancer guide to help get your freelancer career up-and-running.
With more than 1.5 million members worldwide, you shouldn't have a problem finding a writing gig. Just know that you have pay Guru fees based on your membership status
A leading website to find and post jobs based on category or location.
Related: The 5 Skills You Need to Become a Successful Content Writer
Are you looking for a job in print, broadcast or digital media? Then look no further.
Here you can find a ton of creative copywriting gigs from high profile clients.
If you have a LinkedIn profile (and you really should), then this is the ideal place to network with a potential client. Remember, networking goes a long way in the freelance world.
Amazon's marketplace is a great place to find jobs like ecommerce content writing, general articles, or lengthy instructional guides.
In the freelance section you can search for jobs from industries like TV, PR/marketing, magazine and book publishing, and social media.
This weekly e-newsletter provides a varied collection of freelance writing and editing jobs in all shapes and sizes with competitive pay rates.
Becoming a member can connect you with well-paying jobs from quality contents. In fact, you can get paid up-to $50 per article.
This job board is the brainchild of veteran freelance blogger Thomas Ewer that specializes in helping writers find blogging gigs. You do have to become a monthly member which will set you back $30.

Here you can create your own "hourlies" for writing. You can also respond to others so that you can ask for a down payment.
Related: Marketers: Here's How to Make Your Freelance Writers Fall in Love With
Created by Darren Rowse, this has become one of the main authority sites on blogging, so you can bet that any jobs listed here are only from quality employers who know the value in freelance writers.
RedCage isn't a job board or marketplace. Instead, they can monetize your existing web content their social activity. It's an option of you have your own blog. Plus, it could put your content in the eyes of a prospective client.
This site focuses mainly on editors and proofreaders searching for work.
Short Task is simply an online meeting place for workers and job providers. Since it's smaller than most other marketplaces, you have a good shot of finding more quality gigs.
Simply Hired is another marketplace where you can search for jobs by category or location. You can sign-up for their email to receive daily updates.
Smashing Jobs is a freelance job board that's been hooking creatives up with high-profile clients since 2008.
Sologig is a jobs board for professionals, specifically in the IT and engineering industries.
If you're student looking for some extra cash, then this is the marketplace designed just for you.
While Task Army appears to be just another marketplace, it actually protects you and clients since payments are placed in escrow until the job has been approved.
Located in India, Taskr connects entrepreneurs with freelancers to help them get more work done.
This is more of a resource, and a quire good one at that, to help you get your freelance writing business started. You can write for the website too.
Related: The Freelancing Economy Has Seen Epic Growth
Probably the most well-known freelance marketplace where you can find gigs quickly. But, competition can be brutal.
While not extremely deep, there are some writing opportunities for freelancers from high-profile clients.
A website that lists online, virtual jobs. Sign Up to their newsletter to receive new job listings.
This site posts daily remote job listings. If there aren't any writing jobs, there's also a list of other websites to find work.
Designed for clients looking to hire local and talented freelancers.
After applying, you can search for writing jobs in your respective field while receiving a competitive salary.
A wide-range of niche writing opportunities, such as blog posts, essays, magazines, and stories for video games.
Another resource dedicated to helping freelance writers find work, as well as tips on how to stay productive or how to make money selling your short stories.
This is a community comprised of award-winning freelancers. So you can be certain that only high profile clients are posting jobs here.
With this microjob site you can find a wide range of freelance writing services that go from $3 to $200.
Content Mills
If you're just starting out as a freelance writer, then you may want to consider writing for a content mill. Content mills hire a lot of writers to churn a ton of content. While this could lead to steady work, they don't don't pay as much as a high-profile or quality clients does.
This site hires people to write online content and are paid on the number of articles written. Compensation is based on the popularity of the page.
Here is a community of experienced content writers that are hired as either ghost or by-line writers. There is a fee for submitting content.
Related: 8 Great Time-Tracking Apps for Freelancers
This site focuses on creating content for a wide-range of industries. Since they handpick their writers for their clients possessing strong writing skills and a work ethic are a must.
This site looks for writers who are familiar with business and marketing.
This greeting card company is looking for poets and content that involves friendship and love.
Writers are hired to create ads for Google Adwords, Microsoft, retailers, and other companies. You can sign-up quickly with your social media account.
Cha Cha pays between $3 to $9 per hour for each answer.
After applying, you're matched with brands based on your experience and interests.
Brands looking to purchase existing content or order custom content in a variety of categories can find them here. Writers have to apply in order to join.
You can use Contently to build your portfolio, as well as apply for jobs in your niche.
You can use either the marketplace or get hired for custom writing gigs.
You can set your own rates while building personal relationships with clients.
This is a community where clients are looking for quality article writers.
After applying, you can attract clients by generating original content that is high quality and rich in keywords.
Damongo claims that it's the "#1 Website For Micro Jobs Online" where writers can find gigs ranging from $5, $10, $20, and $50.
You'll have to write a sample and if it's something that clients are interested, you'll land a gig.
Here you can showcase your experience and pitch ideas to publishers from around the country.
If you have a degree in various academic disciplines you can make $21 a page for essays, research papers, term papers, or book reports.
Here you can connect with 1,000s of clients looking for custom content.
This company takes care of finding customers, collecting the money, arranging the order and the keywords, and payments for you.
After joining for free, you can earn $20 per article.
This site can help you land writing gigs for articles, blog posts, press releases, cover letters, and eBooks.
Here you can find a variety of freelance writing jobs. Unlike other sites, you get paid upfront.
You can submit original content, find work, or locate a guest blog directory.
You can make anywhere from $15 to $50 for articles covering a variety of topics.
Once you join you're trained and tested so that you're matched with writing gigs that you're qualified for.
Another site where writers are hired to create tailor-made content.
This is a content-for-demand site that expects the article to be completed within 48 hours.
Related: Everything You Need to Know About Hiring a Freelancer
Writers are paid monthly for the articles that they write or edit.
This is site is geared more towards experienced writers. You can make around $20-$35.
You can find both freelance and in-house writing opportunities after submitting a sample.
Yet another network where you're matched with a client in need of fresh and unique content.
This site is looking for quality writers to create blog posts, eBooks, press releases, or social engagement to boost search engine rankings for clients.
You can connect with around 25,000 businesses searching for top notch written content.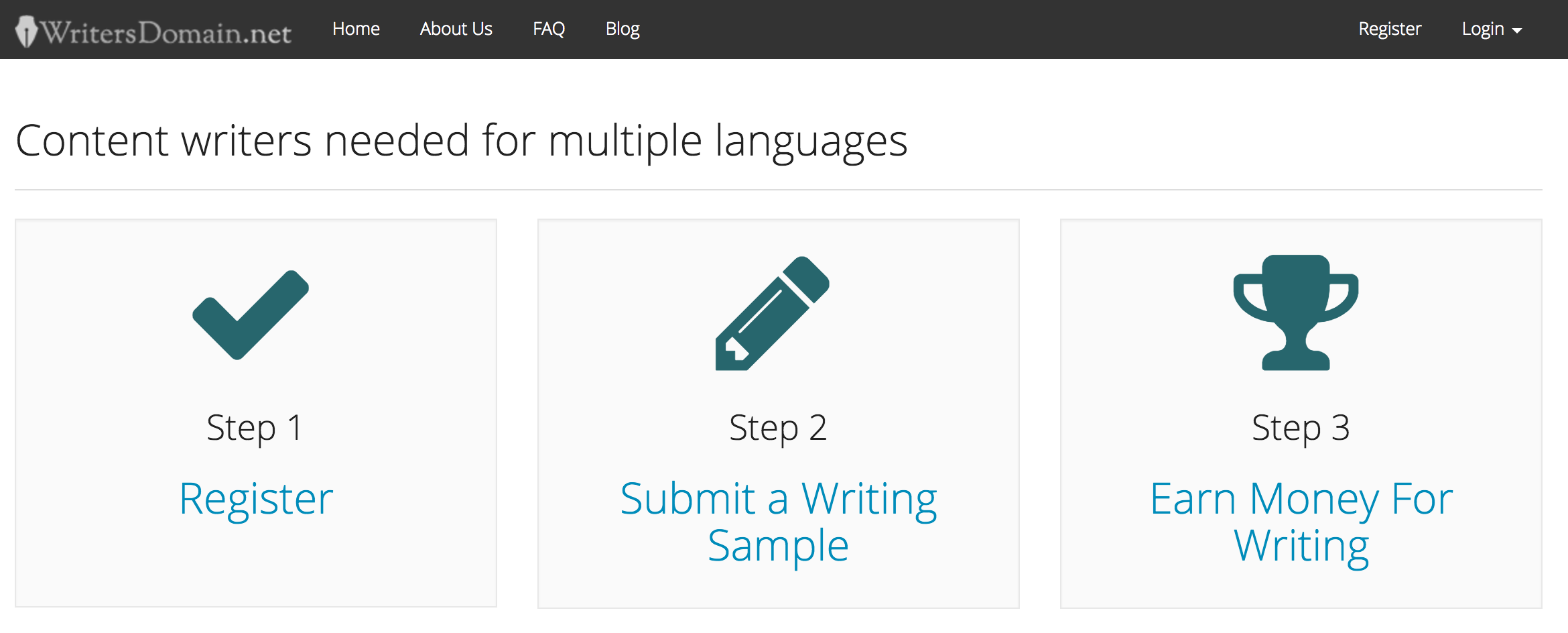 After registering, and sending in a sample, you can get hired to write content in different categories.
Another site that's in need of writers in a variety of topics.
90. ZenContent (Now IZEA)
Another network where you're connected with global brands, publishers, and ecommerce companies who want custom content.
Everything In Between
Still can't find a writing job? Check out these niche sites that hire freelance writers.
If your 1,500 words/10 items minimum list-style article is accepted, you'll get paid $100 via PayPal.
Owned and operated by SparkPeople, this site pays contributors between $25 and $90 for their expertise in parenting.
You can get paid anywhere from $35 to $50 per accepted article that's related to college life and funny things
You'll can make $100 for an article that's 8,000 words or less.
This division of Fantus Paper Products is looking for writers to compose greeting cards.
Since 1990 Glimmer Train has been on the lookout for new writers. You can make around $700 for first publication rights for accepted stories.
This website covers a variety of topics and is willing to negotiate rates with freelance writers.
This site pays $100 per accepted article that's more on the humorous side.
You don't need writing experience, but you should be familiar with money and saving. Pays between $30 and $150 per accepted article.
If you have experience with starting or maintaining a business you can get paid $50 per article for sharing your knowledge.

This is a quarterly devotional consisting exclusively of freelance writers who can make $20 per accepted 150-200 word article focused on meditation.
Final Words of Advice
While you can use sites like Upwork or Guru, especially when you're building your portfolio, you should try to avoid them if possible since they are marketplaces where clients are looking for the highest bids.
Focus primarily on niche sites that you either have experience or knowledge with so that you can connect with more high-profile clients. It may take longer to snag a job, but your patience will pay-off when the money starts rolling-in.
To help get you started, or step-up your current freelance game, check out our Freelancer Guide. It has everything you need to become a successful freelancer.