Sponsored Content
What Advice Would You Give to Your Younger Self? Eight Successful Entrepreneurs Go Back in Time.
"Make time for your health while you're working on your wealth"
George Stavrou
www.thestavroumethod.com
For more than 25 years, George Stavrou has been helping individuals in their quest for optimal health and wellness!
Don't make the mistake of sacrificing your health in the short-term to pursue wealth. If you do, you will have to work that much harder to regain your health in your later years and that will be much more difficult.
It's never too late to make any changes and I'm grateful on what I've learned on my journey so far.
"Believe in yourself and others will too"
Marian Saunders White, Owner
We are often quick to doubt our skills while elevating others to superhero status. I was offered an opportunity to work with a former mentor,I turned it down because I was afraid of disappointing her, not sure if I could live up to her expectations.
Marian Saunders White is a dynamic Business and Technology professional and owner of The Refinery, a Management Consulting firm that services the operational needs of small business owners.
"Your thoughts determine your success"
Bert Martinez, best-selling author of wwwDominatingYourMind.com
Bert is a successful serial entrepreneur; a sought after marketing and business strategist and one of the highest paid marketers and speakers in America!
"Everything is going to work out in the end."
Justin M. Lovely, Personal Injury Lawyer JusticeisLovely.com
Finally, I would say "Justin, everything is going to work out in the end. The small things that stress you out are just that, small things. Money will be there, time will not. The big picture and most important thing in life is your wife Amy and raising your two boys to be men. Work Hard, take more vacations with your family, and all will be ok in the future."
"Data-Driven decisions provide a solid foundation for success."
Dan O'Donnell is Co-Founder. 2thetopmarketing.com
Analytics and research allow for sound business and marketing decisions based on facts that are not clouded with emotion or that are reactionary. Industry trends are often unproven and only after testing and detailed analysis should they be adopted into practice. Data-driven decisions provide a solid foundation for success.
Dan O'Donnell is Co-Founder of 2 The Top Marketing, Inc., an SEO Agency located in Boise, Idaho offering content marketing and web optimization services.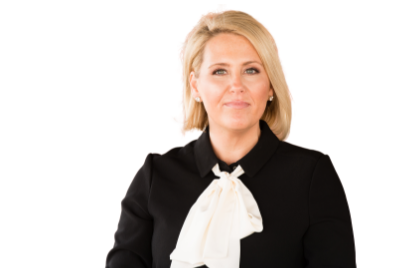 "Trust yourself, trust your gut and be confident in your own ability."
Amy Lawrence, Criminal Lawyer
Amy Lawrence is an attorney that has been practicing in Myrtle Beach, South Carolina for over 10 years. Ms. Lawrence practices Criminal Law and Civil Rights in the Grand Strand.
She is known for her heart of service, doing a tremendous amount of pro bono work with abused women and children.
"Trust your instincts. Focus. Focus. Focus. Stop worrying what others think or allow people's perception dictate what you do'."
Reza Torkzadeh, Personal Injury Lawyer
www.torklaw.com
Dedicated to protecting individuals, families and improving the safety of our communities, Reza Torkzadeh is an advocate on behalf of those who have been seriously injured or killed as a result of negligence, defective products or dangerous road conditions.
"Being positioned as an expert is a priceless benefit in life and writing is one of the main methods of building authority."
John McDougall, Speaker, author and marketer.
John McDougall is the President of McDougall Interactive, and author of Web Marketing On All Cylinders; National gold medal winner at the 2014 Independent Publisher Book Awards and a college textbook for 5 years. He's a popular speaker in universities and colleges, such as Brandeis, Endicott, and Harvard Business School. John is one of the pioneers of the SEO and digital marketing industry.