Wednesday Web Resources: The Social Media Edition
Opinions expressed by Entrepreneur contributors are their own.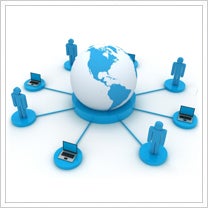 I usually let Mikal Belicove handle the social-media analysis around here, since he's the expert. But at the moment he's busy on a book...and this week the interesting new free social-media tools were just raining down. So Wednesday Web Resources presents: A reputation-management tool by Marchex, the return of free online business listings at Citysearch, Google's latest local angle, and Microsoft's new online encyclopedia of people.
Monitoring what people are saying about your company online is a pain. And yet we must try. The problem: Google Alerts only catch so much, and many other reputation-management tools cost money.
Sidewicki is a free download right now, so if you've been dying to say something about somebody's Web site, here's your chance. WWR advises caution though, as snarky comments on your competitors' websites will likely be repaid with snarky comments on your own.
So far, there doesn't seem to be a tool for taking control and editing the profile...hopefully they'll be adding that soon. For now an inexact research tool, but maybe a way to gather intelligence on key players in your industry.
Entrepreneur Editors' Picks