15 Billion-Dollar Tech Startups
BEGIN SLIDESHOW
NEXT
1. Palantir was valued at $2.5 billion
NEXT
2. Spotify is reportedly worth $3 billion
NEXT
3. Square is valued at $3.25 billion
NEXT
4. Airbnb is valued around $2.5 billion
NEXT
5. Vente Privee is a $3 billion company
NEXT
6. Productivity app Evernote is worth about $2 billion
NEXT
7. Marketo is worth $1 billion
NEXT
8. Dropbox is worth around $4 billion
NEXT
9. Pinterest is worth $1.5 billion
NEXT
10. Pure Storage recently raised a $40 million round
NEXT
11. MobileIron is worth billions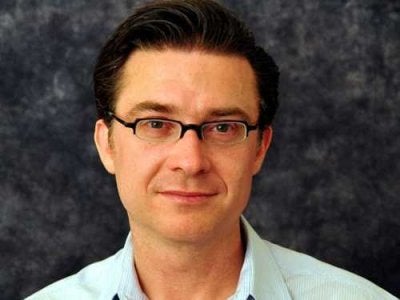 NEXT
12. SurveyMonkey was recently valued at $1.35 billion
NEXT
13. Box.net is now valued at $1.2 billion
NEXT
14. Violin Memory is going public at a $2 billion valuation
15. Twitter hit a $9 billion valuation
Venture capitalists and investors are continuing to pour money into startups.
There is a vast number of startups that are worth billions, The New York Times' Quentin Hardy reports.
"An unprecedented number of high technology start-ups, easily 25 and possibly exceeding 40, are valued at $1 billion or more," Hardy writes.
"Many employees are quietly getting rich, or at least building a big cushion against a crash, as they sell shares to outside investors."
But the owners of these companies say the high valuations make them a bit nervous. That's because bigger valuations mean higher expectations.
As Hardy reports, there are a few reasons for these high valuations:
Lower interest rates
Wealthy, private investors are putting more money into startups
Many of these high-valued companies sell products and services directly to other businesses
The music company raised $100 million in June 2011 from Kleiner Perkins, Accel and DST, giving it a $1 billion valuation.
In 2012, the Wall Street Journal reported that Spotify is in the middle of a $100 million financing round that could bring the company's valuation to $3 billion.
Jack Dorsey's mobile payment solution, Square, is another billion-dollar startup.
In 2012, Square raised a $200 million Series D round with participation from Citi Ventures, Rizvi Traverse Management, and Starbucks. Now, the company is worth $3.25 billion.
Airbnb is reportedly in the middle of raising around $100 million in a third round of funding. If correct, the newest round would value the company at somewhere between $2 billion and $3 billion.
Airbnb first joined the $1 billion valuation club when it raised $112 million in 2011.
Private sales site Vente Privee currently has a $3 billion valuation, but its founder, Jacques-Antoine Granjon, wants that number to be much higher.
In 2010, Vente Privee's revenue was $1.3 billion. In 2011, it was on track to do $1.5 billion. Granjon wants that number to become $15 billion by turning his site into the Amazon of Europe.
Evernote first entered the billion-dollar club in May 2012 when it raised a $70 million D round. At the time, the company was valued at $1 billion. But in November, Evernote raised another $85 million at rumored valuation of $2 billion.


Related: Here's The Coolest New Startup From The Kids At Stanford
Marketing automation software company Marketo has raised $108 million from a slew of investors including InterWest Partners, Storm Ventures, Mayfield Fund, Institutional Venture Partners, and Battery Ventures.
In 2011, Dropbox raised a massive $250 million round from Index Ventures, RIT Capital Partners, Benchmark, Goldman Sachs, Greylock Partners and others.
Dropbox has raised $257 million to date.
Pinterest joined the billion-dollar valuation club after a $100 million investment led by Rakuten in May 2012.
That's pretty impressive for a startup that has yet to monetize its platform.
Flash enterprise storage startup Pure Storage has raised $95 million since it was founded in 2009.
Investors include Greylock Partners, Index Ventures' Mike Volpi, Redpoint Ventures, and Sutter Hill Ventures.
This mobile device management startup has raised $96.8 million from investors including Storm Ventures, Sequoia Capital, Norwest Venture Partners, and Foundation Capital.
SurveyMonkey partnered with TPG Capital to acquire one of its rivals, MarketTools, in 2011. As part of the deal, the TPG Capital poured in an undisclosed amount of funding that valued the company at roughly $1 billion.
Just two weeks ago, the company raised $794 million at a $1.35 billion valuation.


Related: The Dot-Com Boom Is Back In Silicon Valley
Box raised $125 million round led by General Atlantic, with participation from The Social+Capital Partneship and two other investors in 2012. Now, Box is worth about $1.2 billion.
Violin Memory, which makes flash memory for data centers, has raised $172 million to date from investors including SAP Ventures, Toshiba Corporation, GE Capital, and Juniper Networks.
In October 2012, Bloomberg reported that the company plans to file its IPO at a $2 billion valuation.