With iOS 7 Update, Here are the Biggest Changes That Just Came to Your iPhone
BEGIN SLIDESHOW
NEXT
1. The slide to unlock and slide to power down animations have both been changed.
NEXT
2. Buttons in the Phone app are now circles rather than rectangles.
NEXT
3. The keyboard is now bolder and the shading on the Shift key has been reversed.
NEXT
4. There are now options for turning off transparency throughout the interface.
NEXT
5. You can even turn it off on the the dock.
NEXT
6. If their location wasn't clear before, there's now an option to put shading around text on buttons.
NEXT
7. For those who can't read the small, thin fonts in iOS 7, there are settings to make the fonts throughout many of Apple's apps about as big as anyone could need.
NEXT
8. For those with access to a compatible vehicle, iOS 7.1 brings CarPlay, which lets you use iOS on your car's built-in infotainment system.
NEXT
9. You can use it to control music from iTunes or a handful of third-party apps.
NEXT
10. Or use Apple Maps for navigation.
NEXT
11. You can now control exactly how long Siri listens for by holding down the home button and releasing when you're finished.
NEXT
12. Some iPhone 5S users have found that Touch ID degrades over time. iOS 7.1 fixes that issue.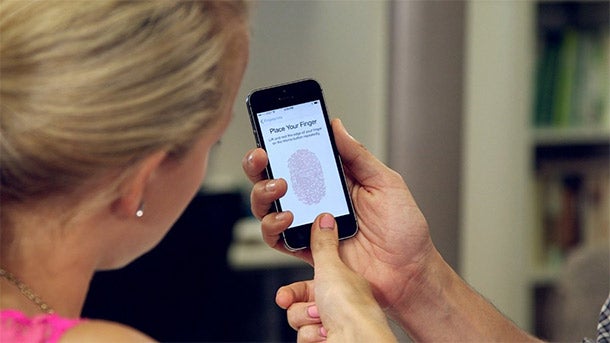 13. For those still using an iPhone 4, iOS 7.1 will also bring significant performance improvements overall.
After nearly six months, Apple has finally released iOS 7.1, the first major update to the operating system designed by Jony Ive.
The update brings a number of changes to iOS, from how things work behind the scenes -- no more "white screen of death!" -- to common interface elements that you see all the time but might not think about.
From changes to buttons and fonts to the introduction of CarPlay, we've gathered the stand-out changes coming to your iPhone in iOS 7.1.