6 of Yesterday's Weirdest and Most Wonderful Prime Day Offerings
BEGIN SLIDESHOW
NEXT
1. This motion activated glow bowl toilet light
NEXT
2. This frog costume, unisex.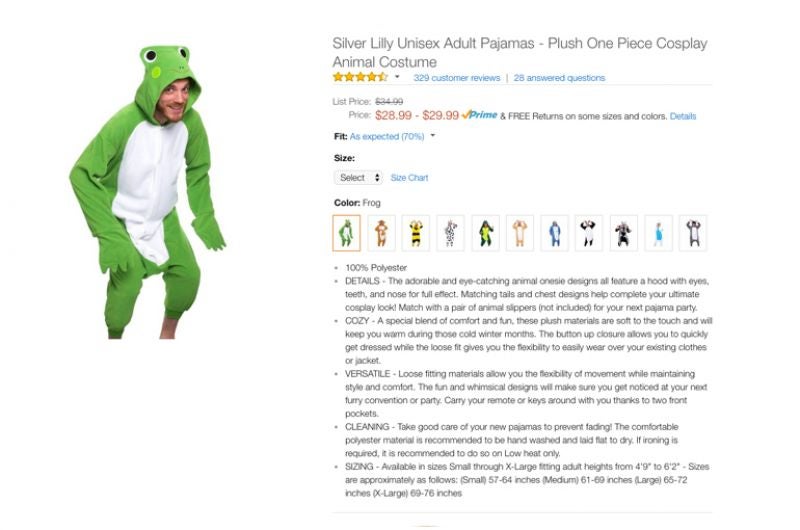 NEXT
3. This autographed Darth Vader Helmet
NEXT
4. This creepy garden statue
NEXT
5. This four-person inflatable hot tub
6. This absolutely real, we didn't make it up, CD that uses cat purrs for relaxation.
Yesterday marked Amazon's second Prime Day, in which the ecommerce giant cleaned out its metaphorical closet. Last year's Prime Day outpaced even
Black Friday
-- so it's no surprise that the higher ups at Amazon were eager to give it another go. Amazon wants to be the place where you buy everything, and nowhere is that clearer than in the wealth of sales on offer yesterday. Read on for some of the oddest products available.
I was just saying: You know where I need a motion activated nightlight? My toilet.
It's a costume and pajamas. Such a deal.
Note: It was not autographed by Darth Vader. It was signed by some other guy.
Place it anywhere you don't want to be.
Remember: For intimate gatherings, get the "Miami," not the "Palm Springs."
An MP3 version comes free with purchase.