Team-Building
Want a Team that's Teeming with Energy? Check This Out
BEGIN SLIDESHOW
Entrepreneur reached out to few young entrepreneurs to learn what they do as team building exercise, let's have a look!
NEXT
1. Ashish Shah, Co-founder, Pepperfry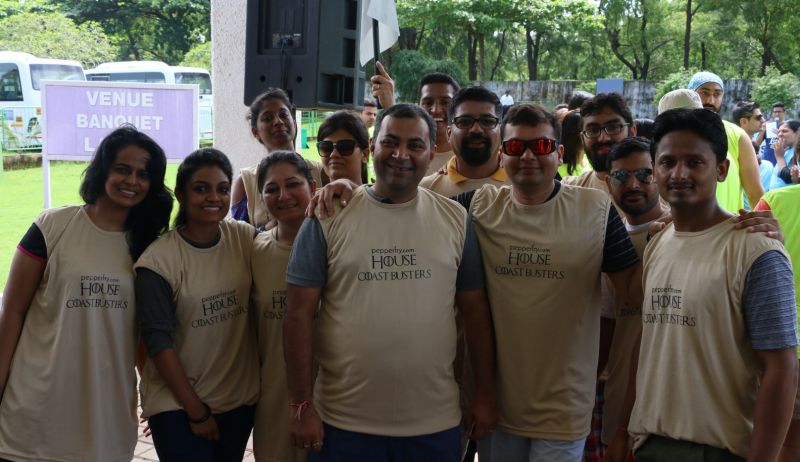 NEXT
2. Aditi Srivastava, Co-Founder, Pocket Aces
NEXT
3. Raghu Kumar, Co-founder, Upstox
NEXT
4. Vandan Chopra, CEO, Foolish
5. Saahil Goel, CEO and Founder, Big Foot Retail (KartRocket, ShipRocket, Kraftly)
In corporate culture, everyday is a new challenge. Overdosed on caffeine and sleep deprived employees often work overnight and even round-the-clock. To keep the office environment healthy and keep a check on attrition rate, it is the boss's job to recognize and accolade each employee's contribution. Celebrating the smallest success, lunches, group activities along with regular interaction with every staff are essentials means to build the right team and help them bond. As a comfortable working environment improves productivity, few smart bosses of today's start-ups thought out-of-box to keep the offices happy and cheerful. Entrepreneur reached out to few young entrepreneurs to learn what they do as team building exercise, let's have a look!
We are one of the few companies to have a coherent culture where we involve our team in the key decision making. To ensure folks are aligned with the organizational vision, we have regular soap box sessions apart from structured meets held periodically. "Awards and Recognition" is an integral part of our performance driven philosophy.
Our open office structure where people continuously chit chat during the day, while getting the work done is a big attestation to that. People even call their friends to come and hang out in the office during work hours, which create a sense of work-life intergration.
We have a dart board; people keep throwing around a football, etc. Outside the office, the team loves bonding over drinks, dancing, football and cricket matches.
Team Upstox is way ahead in team building exercises. The employees are approachable and they can talk to the co-founders of the company with the same ease as they do with their colleagues.
Recently, the Uptox family made a trip to the Water Kingdom where they spent time together away from work. Also, last year, Upstox celebrated festivals like Diwali and Christmas as a family. At the end of each month, the company celebrates their employees' birthdays.
Apart from cross-integration of ideas and processes, a sense of team helps them feel closer to each other. Music is an integral part of how we work (yes, we do have noise-reduction ear muffs and "quiet" rooms for those who would like to switch off).
Instead of dictating which music to play, the jukebox is open to everyone. And, so there are voting rights. Collaboration happens with the entire team jamming up ideas and not necessarily orchestrated by the senior most person in the room.
The most successful companies tend to be the ones with the happiest employees. I take out the time to create a happy workplace, where we collectively celebrate every event and achievement. To add the happiness quotient, we have a unique Chief Happiness Officer - Bruno, who is everyone's favorite and adds joy to the daily routine and plays major part in team bonding.