You'll Have to Wait a Staggeringly Long Time to Be Hired in These Places
BEGIN SLIDESHOW
Check out what U.S. cities and countries have the fastest and slowest interview processes.
NEXT
1. Fastest: Kansas City, Kan.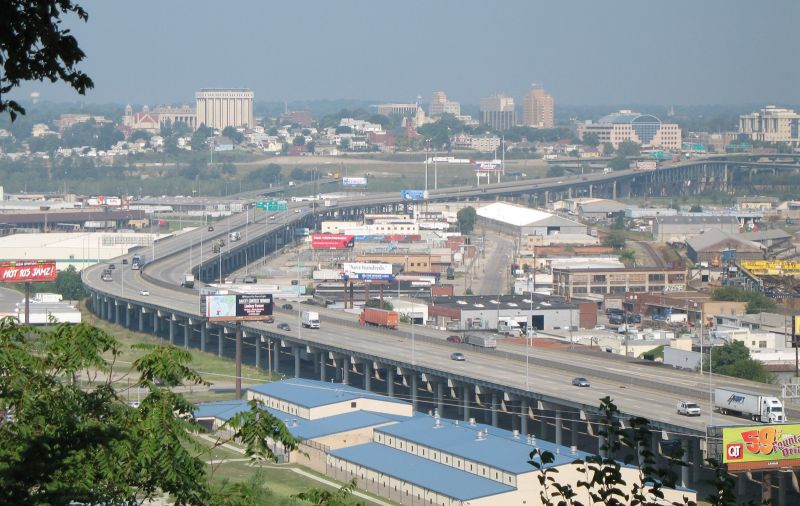 NEXT
2. Fastest: Oklahoma City, Okla.
NEXT
3. Fastest: Akron, Ohio
NEXT
4. Fastest: Columbia, Miss.
NEXT
5. Fastest: Rochester, N.Y.
NEXT
6. Slowest: Washington, D.C.
NEXT
7. Slowest: Albany, N.Y.
NEXT
8. Slowest: Richmond, Va.
NEXT
9. Slowest: Hartford, Conn.
10. Slowest: San Jose, Calif.
From applying to a position, landing an interview to hearing back from a company, interview processes can be long. In fact, they can last well over a month. However, where you're located will have an impact on how long the interview process will last.
Related: The 3 Most Common -- and Costly -- Hiring Mistakes
By analyzing more than 83,000 interview reviews across 25 countries between January and July, jobsite company Glassdoor uncovered hiring trends from various cities and countries around the world. On average, the average length of the interview process is 23.7 days, however, many places take much longer. The average job interview process in the U.S. takes 23.8 days -- and while this may sound like a long time, it's faster than most processes in countries such as Brazil, France, Japan and the U.K.
In fact, when it comes to securing a job, people in Brazil must be very patient. Overall, Brazil was found to have the slowest average interview processes, taking approximately 39.6 days. France isn't far behind Brazil, where interview processes take an average 38.9 days.
Related: 3 Important Tactics for Job Interviews
So where are the speediest interview processes? Overall, India gets through the process with the most agility, taking an average 16.1 days. Israel follows at 16.9 days, Romania with 19.2 days and Canada averaging 20.1 days.
If you're a job seeker in the U.S. and in a hurry to secure a new position pretty quickly, you might want to avoid places such as Washington, D.C., Albany, N.Y., and Richmond, Va. While the average in the U.S. might be 23.8 days, it's much longer in these places because most people are seeking jobs in politics and government -- an industry that has the slowest average interview process time: 53.8 days. In D.C. and Albany, the processes usually last around 33.2 days, and 27 days in Richmond.
Related: 3 Prudent Hiring Practices to Acquire the Best Talent
Cities across the U.S. that are more saturated with small businesses are your best bet for a faster interview process. For a quick hiring process, check out opportunities in Kansas City, Oklahoma City or Akron, Ohio -- in these cities, interview processes usually take 17 or 18 days. Landing a job in smaller cities is easier and faster because small businesses don't have as many policies, guidelines and strict screening protocols as large companies.
Here are the top cities with the fastest and slowest interview processes in the U.S.
The city with the shortest average interview time is Kansas City, Kan. Typically, job seekers can expect the hiring process to take two and a half weeks, or 16.9 days. And that's because most people in Kansas City are working for small businesses. In fact, in 2015, Kansas City had more than
246,000
small businesses, which employed 51 percent of the workforce. And when it comes to hiring as a small business, processes are much simpler than when it comes to hiring at larger, more established companies.
Oklahoma City is the second American city with the fastest average interview times. Here, the process usually takes 17.9 days. And like Kansas City, small businesses in Oklahoma City also make up a large portion of the economy. In 2015, there were more than
336,000
small businesses, employing 52.8 percent of the workforce.
Because there are few major businesses that have settled in Akron, most people are applying to smaller businesses in this midwestern city, which have fewer rules and regulations when it comes to the hiring process. And like Oklahoma City, Akron also averages around 18 days for interview processes.
Related: How to Master the Interview
Columbia, Miss. is another small town that boasts quick interview processes, averaging around 18.3 days. When it comes to hiring, positions that require fewer skills and education have quicker processes. As a city where a number of factories and processing plants have set up shop, these companies are quick to hire new employees.
In Rochester, N.Y., the average interview process is 18.6 days. That's likely because it is home to more than
1,500
small- and medium-sized businesses. It's also a leading manufacturing hub in the U.S. for products such as automobiles and plastics. The automotive industry has an average hiring process of 12.7 days.
People typically go to Washington D.C. to pursue a career in government and politics. And with government being the slowest industry when it comes to hiring, it's no surprise that D.C. has the slowest average interview process time in the country at approximately 33.2 days. In fact, out of major cities across the globe, D.C. is number six on the list of slow interview processes worldwide.
Like D.C., Albany, N.Y. also averages 33.2 days for the hiring process. Many major companies have set up offices in Albany, including General Electric, Time Warner Cable and Target. Corporate companies like these often have a number of processes and requirements when it comes to hiring new employees, resulting in longer hiring times.
Also a major political hub, Richmond, Va., boasts some of the longest interview process times -- with an average of 27 days. Bordering D.C., many people in government settle in this town so when it comes to hiring, the process is long.
In Hartford, Conn., the average interview process is 26.5 days. And on top of a number of major companies such as AT&T and Aetna opening up offices in Hartford, a large number of universities are also located in the city. On average, the job with the slowest interview process time is a professor, with a hiring process that usually takes 60.3 days.
Major tech companies such as eBay, PayPal and Cisco are headquartered in San Jose, Calif., which means it's no surprise that the average hiring process times here are on the slow end. In fact, they typically average 26.5 days. That's because these companies are not only massive and have a number of rules and regulations, but when it comes to hiring tech roles, the process is longer. The average interview process time when hiring a software development engineer is 40.8 days.