Sponsored Content
Top 14 Blockchain Companies to Watch in 2018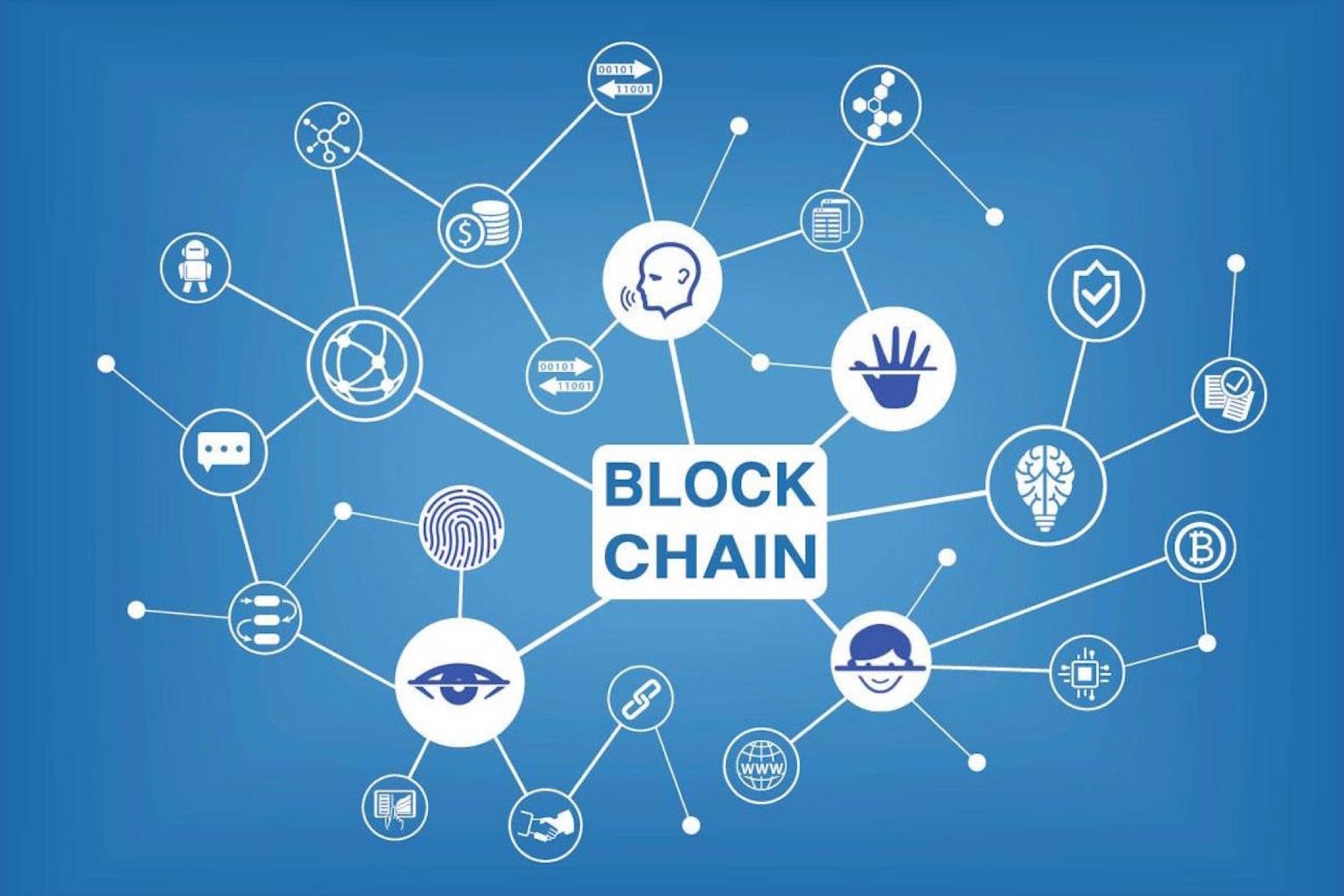 Despite all its myriad shortcomings, 2017 has been extravagantly kind to the cryptocurrency market. Bitcoin, Ethereum, and the like have hit all-time high values beyond what even the most optimistic enthusiast could have imagined. There are new cryptocurrencies and decentralized blockchain protocols launching daily; many of them through the process of ICOs or Token Sales.
An ICO, or Initial Coin Offering, is a way for companies to raise capital through the sale of cryptocurrencies. It works in much the same way as a startup's IPO, except that investors buy tradeable tokens instead of shares in the company. The reason for this is simple. Since cryptocurrencies are open-source protocols meant for public use that aren't under the control of any one entity, ICOs are a relatively easy and regulation-free to raise funding and develop ventures.
Token sales, on the other hand, are when blockchain companies sell tokens which have utility in their protocol. These tokens are required to make the decentralized protocol work and purchasers are buying them for its use, not as an investment. There are only a handful of DAPPs (decentralized apps) live, but more are coming online and aiming to disrupt many of the centralized systems that have gone unchanged for far too long.
We thought it would be cool to compile a list of the top 14 blockchain companies we think are poised to be prosperous (some already are) heading into 2018.
1. Company name: Bloom
Founded by Ryan Faber, Jesse Leimgruber, Alain Meier & John Backus
Built by seasoned entrepreneurs, Stanford computer scientists and Thiel Fellows, Bloom uses blockchain technology to take on the broken credit system. There are 3 billion people who cannot access basic credit services; and fewer than 9% of citizens in developing economies have ever taken a loan from a financial institution. The problems don't stop there. In established markets, identity theft is a very real threat. Last fall, the hacking of Equifax exposed the personal information of over 143 million Americans. Bloom solves this by creating a standardized, programmable ecosystem to facilitate on-demand, secure, and global access to credit services, entirely on the blockchain. Bloom finished their utility token sale earlier this year and already have 1000s of Dapp users in the first few weeks after launch.
"Access to credit is fundamental to the world economy. It involves a market that is incredibly unequal and blatantly opaque. Despite the fact that these inefficiencies squander the potential of billions, nobody questions the status quo of credit. In a world of globalization, it's time for credit to be global. Bloom is a universal credit score and ID system that works across borders and doesn't face the artificial restraints of governments and monopolies." - Ryan Faber, Co-Founder of Bloom
2. Company name: Atomic
Kevin Wang, Founder of Atomic Technologies, 26
Atomic Technologies, Inc. is a decentralized, peer to peer, marketplace allowing people to swap their cryptocurrencies directly from their hardware wallet. Atomic is focused on providing a secure infrastructure for lightning transactions and peer to peer payments.
"We're prepared for the next wave of innovation in the blockchain space. We're rolling out new technologies that make transactions faster and safer for peer to peer payments. People will be able to insure their cryptocurrency assets and begin using tokens for its original intent."
3. Company name: FansUnite
Darius Eghdami, CEO of FansUnite, 30
Since piloting blockchain technology to help add security over members' bets on the FansUnite platform, Darius has been convinced of the applicability of blockchain to sports betting. As a company founded on the principle of improving conditions for sports bettors globally, the FansUnite team is proud to introduce a platform with lower fees, more transparency, and no limits or restrictions on bettors.
"Our team is excited to see that our vision for a more equitable, transparent and collaborative approach to sports betting is resonating so strongly with the betting public. FansUnite is designed to empower bettors by pairing historically low odds with social mechanisms designed to facilitate collaboration and community. This is a trillion dollar demographic that is ripe for innovation and disruption through the application of blockchain and machine learning."
4. Company name: Social Cash
Paul Taylor, CEO of Social Cash
Paul is CEO of Social Cash, a fintech startup based in Los Angeles, California using blockchain to disrupt digital advertising. Social Cash uses patented smart contract technology to unlock a new market called the Attention Economy. Social Cash is building it's platform to bring trust and transparency back to the digital advertising space and utilizes blockchain technology to solve the estimated $7.2B in ad fraud inflicted by bots last year.
"In 2018, Social Cash will usher in a new decentralized Advertising Exchange that creates trust between Consumers, Advertisers and Social Networks. Consumers will get paid for their data, attention and social sharing; Advertisers will be able to verify and track consumer attention and social sharing activity and reward Consumers; and Social Media Networks will benefit by improved transparency and trust on their networks."
5. Company name: The Giftz Network
John Paukulis, CEO of The Giftz Network
Paukulis has founded & invested in several online companies in the marketing, market research and loyalty/rewards industries that have generated over $70 million in sales. Mr. Paukulis brings over 30 years of business development, branding, marketing, market research and enterprise systems development experience to his ventures.
"Consumers can earn, trade or buy itCoin to top up their Giftz™ Card for more spending power (like adding miles to a frequent flyer account). Most importantly, businesses can sell their rewards in our marketplace (exchange) and consumers can buy them or trade them up from Mall coins to tokenized private jet miles (for example). We welcome developers of any loyalty rewards token in our network."
6. Company name: CryptoSpecialist LLC
James sowers, CEO of CryptoSpecialist LLC
As CEO of CryptSpecialist LLC an ICO and crypto advisory James sowers works on many innovative and groundbreaking projects in the field of blockchain technology. One of the projects backed by CryptoSpecialist is the GreaterGoodSociety a think tank helping provide free low cost help via blockchain technologies in telemedicine , education and work for refugees . James is at the forefront of Blockchain technology to change the world as we know it eliminating bias and racism in the world today. James has currently been involved in or participated in 14 Ico unicorns.
"To have influence in the world you have to be willing to reward your friends and punish your enemies GreaterGoodSociety is a voice for those like myself that were stereotyped and discriminated against their entire lives technology has leveled the playing field enabling any individual full of relentless rigor to accomplish anything. Remember impossible is often only an illusion ".
7. Company Name: Vinchain
CEO: Alex Miles
Enabling the market of used cars with digital identities, Vinchain aims to eliminate car fraud by creating the new industry standard of trust. Alex Miles, CEO of Vinchain explains that by collecting the data both from under the hood as well as from various private and public databases, Vinchain becomes the ultimate aggregator for the used cars history worldwide. Encrypted on Graphene Blockchain the car data becomes immune to compromise. Vinchain team launched the ICO on the February 1st. Learn more about Vinchain innovations, team, and community at www.vinchain.io.
"Vinchain's combined Hardware and Software solution provides the drivers with the real-time visualizations of Behavioral, Diagnostic and Contextual data. This helps to establish a better communication between the owners and their vehicles. What's more is unlike with other databases, Vinchain users are in charge of their data and can sell it directly on the Vinchain app for VIN tokens."
8. Company name: Sagewise
Amy Wan, CEO of Sagewise, 31, and Daniel Rice, CTO of Sagewise, 37
Co-founders of Sagewise Amy Wan and Daniel Rice recognize that smart contracts often have coding errors, security vulnerabilities, and genuine disputes. They are working to build a dispute resolution infrastructure for smart contracts that allows contracting parties a variety of dispute resolution solutions via a marketplace, complete with technical tools to monitor and freeze smart contracts, and enable enforcement and collections of resolved disputes.
"The success of the blockchain industry depends on the ability of businesses and consumers to have engage in transactions with confidence. Sagewise aims to provide that by bringing dispute resolution on-chain and making it more effective, efficient, and affordable. We're creating a new legal paradigm while preserving traditional principles of justice and fairness."
9. Company Name: Victory Square Technologies
CEO: Shafin Diamond Tejani, 40
Victory Square Technologies has had an amazing successful track record. With investments in BTL Group, FansUnite, Bluzelle and most recently, the Gibraltar Blockchain Exchange, the company is focused on investing in multifaceted businesses to expand their portfolio.
"Our vision is to continue to build a profitable portfolio of technology companies through innovation, incubation and acceleration. We have the team and resources to build and scale great companies, especially on the strength of the resident expertise we have in sports, health and entertainment." — Shafin Diamond Tejani, CEO
10. Company Name: Global Blockchain Technologies
CEO: Rik Willard, 59
Global Blockchain is led by a team of pioneers in the blockchain industry to create an investment company that provides investors access to a mixture of assets in the blockchain space. Global Blockchain recently entered the Bitcoin mining space and participated in the highly anticipated KodakCoin ICO.
"I think the future of blockchain is going to be about heightened identity of people and things, and that's going to bring about an evolution of how we perceive value. That's probably one of the most critical issue of our time." — Rik Willard, CEO
11. Company Name: Verify Union
CEO: A J Smith
VerifyUnion is a decentralized Digital Identification and Trust Verification platform with a Social Scoring Engine. In short it helps users manage their identity on blockchain and integrate with any other app or platform.
VerifyUnion is currently partnered with Entisy (A peer to peer Marketplace which uses the Utility token as a mode of payment) which is functioning in two countries currently and negotiating partnership with Universities and concluded an agreement with a South African University with 500,000 users( Unizulu). All of these users will become potential buyers of UC Coins due to the fact that they have to get UC coins to get verified through our very unique platform.
12. Company Name: BUILD1x
Trac Stephenson, founder of BUILD1x, Inc
BUILD1x is revolutionizing construction through the introduction of the world's first digital currency, BUILDCoin, built specifically for the construction industry. BUILDCoin will be utilized within the BUILD1x mobile application, set to launch Q1 2018. One of the biggest challenges the industry has is the extended payment cycle for materials and labor, which inflates project costs, and the purchase price of homes. BUILD1x will empower the construction industry with blockchain technology and smart contracts eliminating some of the inflated costs associated with delayed payments.
"An $8+ trillion global industry that supports nearly 100 million people, needed a mobile platform that was made for them, by one of them. By combining known mobile app features like project communication and networking, with blockchain and digital payments, BUILD1x will positively impact homeowners, builders, suppliers, contractors and construction workers." – Trac Stephenson
13. Company name: Docademic
Charles Nader, CEO of Docademic, 34
The Docademic, lead by CEO and co-founder Charles Nader, is the world leader in Free telemedicine with thousands of patients in 20 countries. Download the app, register, press a button and talk to a doctor for fee 24/7. By using first principle thinking Charles pushed for a universal access to free basic healthcare. As an blockchain enthusiast since 2013 Charles saw the logic in putting Docademic's daily growing patient data on a blockchain and add genomic information to the data through partnerships so research institutions governments and companies and individuals could benefit from the massive decentralized database. Now Docademic is poised to usher in a revolution in healthcare as they expand worldwide.
"Healthcare no longer has to be like before. With today's technology Docademic has achieved Free basic healthcare for the world, and with the help of AI, blockchain and Genomics, we can finally make the giant leaps that were previously only dreamt in science fiction. We can stop aging and eliminate desease. This is within our grasp now. We are living great times."
14: Company Name: Gizer
Jack Lamir, CEO, 25
Gizer is an NYC-based startup with a vision to provide opportunity to the global esports and gaming community. The network released beta mobile applications which connects gamers, hosts, small businesses, freelancing services, and venues to create a more productive gaming world. Gizer leverages the Ethereum network to create an identity (profile) on the blockchain.
"Competitive gaming is in its adolescence and blockchain is in its infancy. We're focused on creating convenient, meaningful interactions on our platform...and we're testing new models every day to see what works and what doesn't. A lot of people ask "why use blockchain?" - in short, it provides us a strong solution for proof of ownership, p2p transactions, automation of tournaments and payouts, and transparent data."