Sign up for our free Daily Entrepreneur newsletter
We'll be in your inbox every morning Monday-Saturday with all the day's top business news, inspiring stories, best advice and exclusive reporting from Entrepreneur.
I understand that the data I am submitting will be used to provide me with the above-described products and/or services and communications in connection therewith.
Read our privacy policy for more information.
By Topic
Money & Finance
Join us for this free webinar to identify and strengthen the skills you need to be financially healthy and poised for success.
Featured Voices
Explore the 2023 Franchise 500
Ⓡ

List

Entrepreneur's 44th annual Franchise 500Ⓡ ranking shines a light on the unique challenges and changes that have shaped the franchise industry over the last year -- and how franchisors have adopted and evolved to meet them.

See the list
Looking to Get Started in Franchising?
We'll help you get started. Take our guided franchise quiz to find your perfect match.
Start the quiz
Get Personalized Business Advice From Top Minds
Growing a Business
The co-founder and CEO of Salt & Straw discusses organic storytelling, brand collaborations, remaining authentic during business expansion, and building back after tragedy.
Business Ideas
New episodes of 'Start Up' streaming now on Entrepreneur TV.
Growing a Business
The co-founders of Akeyless discuss their explosive growth and how their technology platform is simplifying access and management of a company's secrets.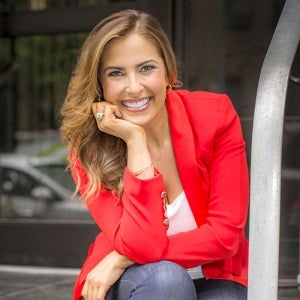 By Jessica Abo
Entrepreneur TV is Available on
Your Favorite Apps
EntrepreneurTV offers original shows ranging from high-stakes investment, documentaries, behind-the-scenes looks at major brands, tips for starting your company and much more. 24hrs a day, 7 days a week.
Watch now
Each episode features the tales of legendary scammers, con artists, and barely-legal lowlifes who stop at nothing to bilk their marks of millions.
Listen now

to Dirty Money
Marc Randolph, veteran Silicon Valley entrepreneur, works directly with entrepreneurs who have been told "that will never work," helping them turn their nascent or struggling businesses into sustainable companies.
Listen now

to That Will Never Work
On the new Restaurant Influencers podcast, leaders in the restaurant and hospitality space share their secrets to Smartphone Storytelling and how to be found online.
Listen now

to Restaurant Influencers
Your Business Dream Starts Here
Our book, Start Your Own Business, will guide you from dream to reality. It's your guide to becoming an expert in planning, marketing, sales and more.
Devices
Create an efficient workplace by clearing the clutter in your office.
Devices
This refurbished tablet could help you cut hardware costs.
January 2023
Entrepreneur Magazine
Subscribe today