Employee Experience & Recruiting
Your company's success rests on your developers' skill and efficiency. Here's how to eliminate obstacles and free them to do their best work.
By Jyoti Bansal
Sign up for our free Daily Entrepreneur newsletter
We'll be in your inbox every morning Monday-Saturday with all the day's top business news, inspiring stories, best advice and exclusive reporting from Entrepreneur.
I understand that the data I am submitting will be used to provide me with the above-described products and/or services and communications in connection therewith.
Read our privacy policy for more information.
By Topic
Featured Voices
Business News
Our society has relied on the concept of entrepreneurship for thousands of years, bringing innovations to the world and building economies. The entrepreneurial spirit has become a key component of...
Money & Finance
True happiness comes from fulfillment and the sense that life has meaning. The choice to pursue wealth or fulfillment is personal. Whichever decision you make, you must live it.
Buying / Investing in Business
I've sat through countless pitch decks over the years, and too many founders focus on their idea rather than their execution. Humility isn't going to get you funded, so here's how to advertise your accomplishments to investors the right way.
Explore the 2022 Franchise 500
Ⓡ

List

Entrepreneur's 43rd annual Franchise 500Ⓡ ranking shines a light on the unique challenges and changes that have shaped the franchise industry over the last year -- and how franchisors have adopted and evolved to meet them.

See the list
Looking to Get Started in Franchising?
We'll help you get started. Take our guided franchise quiz to find your perfect match.
Start the quiz
Get Personalized Business Advice From Top Minds
Thought Leaders
The creator of L-BAR shares how she's using the metaverse to make lesbian bars accessible to all.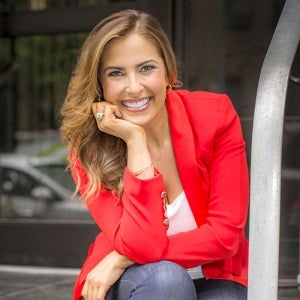 By Jessica Abo
Leadership
A dark cloud of doom seems to have followed you all the way from that cruddy job to your new desk.
Leadership
Interview with Sanjiv Razdan about making the most of nontraditional opportunities, brewing customer curiosity, capitalizing on user-generated content, and inspiring industry leaders with the nonprofit GLEAM Network.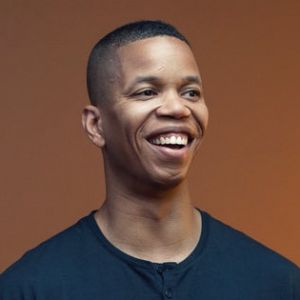 By Terry Rice
Entrepreneur TV is Available on
Your Favorite Apps
EntrepreneurTV offers original shows ranging from high-stakes investment, documentaries, behind-the-scenes looks at major brands, tips for starting your company and much more. 24hrs a day, 7 days a week.
Watch now
Wed, Dec 7, 15:00 EST
Being a leader during uncertain economic times can be challenging. Learn from Credit Karma's CEO, Kenneth Lin, how he successfully grew a business during the 2008 recession and how you can do the same today. Register now →
Register now
2 Days Only! Meet Face to Face with Proven Businesses Proven, money making businesses that are now expanding in San Francisco are here to meet new potential owners. This is your only opportunity to meet with the hottest businesses face to face. Ask questions and get the information you need in a no pressure environment. Be there, find the businesses that excite you, shake hands and say hello!
Join Salesforce on 11/17 to hear how 4 women leaders are challenging the status quo. Reserve your spot now.
Problem Solvers with Jason Feifer features business owners and CEOs who went through a crippling business problem and came out the other side bigger and stronger. Feifer, Entrepreneur's Editor in Chief, pulls these stories out so other businesses can avoid the same crippling problems.
Listen now
How Success Happens with Robert Tuchman features some of today's brightest entrepreneurial minds talking about overcoming challenges and using them as learning experiences to create success.
Listen now
Hosted by Yelp's Small Business Expert, Emily Washcovick, Behind the Review features conversations with reviewers and business owners about their experiences—whether it was one star or five stars—giving listeners behind-the-scenes insights into what was really going on.
Listen now
Your Business Dream Starts Here
Our book, Start Your Own Business, will guide you from dream to reality. It's your guide to becoming an expert in planning, marketing, sales and more.
Living
Win some money with this limited-time deal.
December 2022
Entrepreneur Magazine
Subscribe today