Thought Leaders
Offices used to house many departments and teams, but all were visible to one another. But, with remote work, we have very little visibility into what other departments are working on. This has reached a boiling point, where remote work has led to a lack of trust and productive collaboration across disciplines and teams.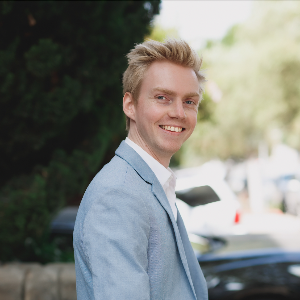 By Tom Medema
Sign up for our free Daily Entrepreneur newsletter
We'll be in your inbox every morning Monday-Saturday with all the day's top business news, inspiring stories, best advice and exclusive reporting from Entrepreneur.
I understand that the data I am submitting will be used to provide me with the above-described products and/or services and communications in connection therewith.
Read our privacy policy for more information.
By Topic
Buying / Investing in Business
The picture of a venture capitalist is changing. Gen Z angels, digital natives and purpose-driven investors are leading the charge in venture capital, aiming for higher returns with less risk.
Featured Voices
Explore the 2023 Franchise 500
Ⓡ

List

Entrepreneur's 44th annual Franchise 500Ⓡ ranking shines a light on the unique challenges and changes that have shaped the franchise industry over the last year -- and how franchisors have adopted and evolved to meet them.

See the list
Looking to Get Started in Franchising?
We'll help you get started. Take our guided franchise quiz to find your perfect match.
Start the quiz
Get Personalized Business Advice From Top Minds
Money & Finance
From co-founding Popular Pays to becoming the VP of Brand Collaborations of Lightricks, Corbett Drummey is on a mission to empower brands and creators. He sat down with Jessica Abo to talk about the creator economy and what to ask yourself if you want your business to be acquired.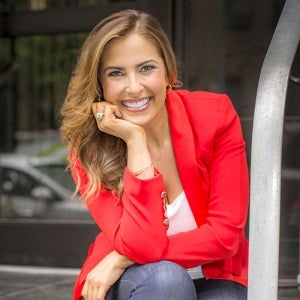 By Jessica Abo
Business Ideas
Now streaming free on Entrepreneur TV, the incredible true story of Burt's Bees.
Starting a Business
The Serial Entrepreneur and founder of Dyrdek Machine discusses running a multidimensional business, designing a desirable future, and pursuing goals by taking action.
Living
Could poor nutrition be the reason for a lack of focus?
By Ben Angel
Entrepreneur TV is Available on
Your Favorite Apps
EntrepreneurTV offers original shows ranging from high-stakes investment, documentaries, behind-the-scenes looks at major brands, tips for starting your company and much more. 24hrs a day, 7 days a week.
Watch now
Each episode features the tales of legendary scammers, con artists, and barely-legal lowlifes who stop at nothing to bilk their marks of millions.
Listen now

to Dirty Money
Marc Randolph, veteran Silicon Valley entrepreneur, works directly with entrepreneurs who have been told "that will never work," helping them turn their nascent or struggling businesses into sustainable companies.
Listen now

to That Will Never Work
On the new Restaurant Influencers podcast, leaders in the restaurant and hospitality space share their secrets to Smartphone Storytelling and how to be found online.
Listen now

to Restaurant Influencers
Your Business Dream Starts Here
Our book, Start Your Own Business, will guide you from dream to reality. It's your guide to becoming an expert in planning, marketing, sales and more.
Living
Get a prize-paying brain teaser now.
Living
This Valentine's Day special will keep the light coming.
Devices
Save 66% on this wireless iPhone charger that quickly powers up your phone.
January 2023
Entrepreneur Magazine
Subscribe today