Growing a Business
Discover five ways to make the most out of the marketing, networking and personal and professional development opportunities a professional conference affords you.
By Rich Perry
Sign up for our free Daily Entrepreneur newsletter
We'll be in your inbox every morning Monday-Saturday with all the day's top business news, inspiring stories, best advice and exclusive reporting from Entrepreneur.
I understand that the data I am submitting will be used to provide me with the above-described products and/or services and communications in connection therewith.
Read our privacy policy for more information.
By Topic
Business News
The Federal Deposit Insurance Corporation announced on Sunday that First Citizens Bank had purchased all deposits and loans of the collapsed SVB that helped set off a global crisis.
Featured Voices
Marketing
How businesses are using Twitter to market their brand in unconventional ways.
Real Estate
Join our free webinar as real estate entrepreneur Aaron Kirman shares the strategies and tactics you need to master for success in real estate today. Register now →
Starting a Business
Meg Strachan, founder and CEO of lab-grown jewelry company Dorsey, personally packed and shipped every order until she hit $1 million in sales.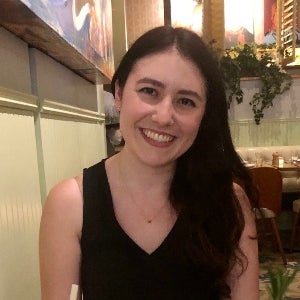 By Amanda Breen
Explore the 2023 Franchise 500
Ⓡ

List

Entrepreneur's 44th annual Franchise 500Ⓡ ranking shines a light on the unique challenges and changes that have shaped the franchise industry over the last year -- and how franchisors have adopted and evolved to meet them.

See the list
Looking to Get Started in Franchising?
We'll help you get started. Take our guided franchise quiz to find your perfect match.
Start the quiz
Get Personalized Business Advice From Top Minds
Growing a Business
If you don't foster this skill, you'll fall behind the pack financially and professionally in 2023.
By Ben Angel
Leadership
The founder of Luminary shares why she wanted to control her own destiny and her advice for women who want to build their own sustainable and profitable business.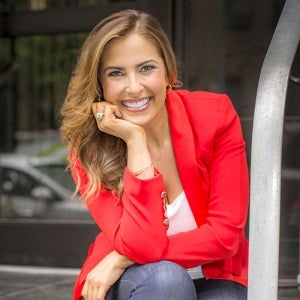 By Jessica Abo
Growing a Business
Interview with the head of PepsiCo Foodservice Digital Lab André Moraes about using digital tools effectively, technology being an enabler, and the positive culture at PepsiCo.
Business News
Author, CPA and business owner Gene Marks break down everything entrepreneurs need to know about the impact of the SVB collapse.
Entrepreneur TV is Available on
Your Favorite Apps
EntrepreneurTV offers original shows ranging from high-stakes investment, documentaries, behind-the-scenes looks at major brands, tips for starting your company and much more. 24hrs a day, 7 days a week.
Watch now
Thu, Apr 6, 15:00 EST
So you're ready to make your business official through incorporation, but not sure if you should choose LLC, S-Corp, or C-Corp? Join us for this free webinar as our experts, Mark J. Kohler & Mat Sorensen, help you make the right decision. Register now →
Register now

to When to Use an LLC, S-Corp, or C-Corp?
Each episode features the tales of legendary scammers, con artists, and barely-legal lowlifes who stop at nothing to bilk their marks of millions.
Listen now

to Dirty Money
Marc Randolph, veteran Silicon Valley entrepreneur, works directly with entrepreneurs who have been told "that will never work," helping them turn their nascent or struggling businesses into sustainable companies.
Listen now

to That Will Never Work
Pat Flynn from The Smart Passive Income Blog reveals all of his online business and blogging strategies, income sources and killer marketing tips and tricks so you can be ahead of the curve with your online business or blog.
Listen now

to Smart Passive Income
Your Business Dream Starts Here
Our book, Start Your Own Business, will guide you from dream to reality. It's your guide to becoming an expert in planning, marketing, sales and more.
Business Solutions
Master Microsoft Excel for less than the cost of your lunch with this top-rated course.
Personal Finance
Become a smarter stock trader and learn how to grow your wealth.
Business Solutions
Make coding understandable with this beginner-friendly coding bundle, now just $19.99.
March 2023
Entrepreneur Magazine
Subscribe today