Marketing
International marketing can be a massive project and intimidating at first. Read this article to explore the ins and outs of the process and learn how to take your brand global.
Sign up for our free Daily Entrepreneur newsletter
We'll be in your inbox every morning Monday-Saturday with all the day's top business news, inspiring stories, best advice and exclusive reporting from Entrepreneur.
I understand that the data I am submitting will be used to provide me with the above-described products and/or services and communications in connection therewith.
Read our privacy policy for more information.
By Topic
Taxes
Karen Orosco, president of global consumer tax and service delivery at H&R Block, reveals why Gen Z taxpayers should file as soon as possible — and more.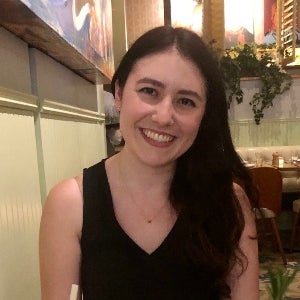 By Amanda Breen
Featured Voices
Marketing
Here are a few tips on how brands can prepare for (and leverage) the impacts of AI-powered search.
By Nicole Penn
Business Culture
A team of leaders is crucial for your business to stay ahead of the curve and out-think your competition.
Growing a Business
Providing excellent customer service is critical for any business that wants to succeed. Here are a few tips on how to build your business with customer service at the center.
Explore the 2023 Franchise 500
Ⓡ

List

Entrepreneur's 44th annual Franchise 500Ⓡ ranking shines a light on the unique challenges and changes that have shaped the franchise industry over the last year -- and how franchisors have adopted and evolved to meet them.

See the list
Looking to Get Started in Franchising?
We'll help you get started. Take our guided franchise quiz to find your perfect match.
Start the quiz
Get Personalized Business Advice From Top Minds
Starting a Business
From daily planners to CRM software, eight founders sat down with Jessica Abo to share their go-to business tools to save time, money, and stay organized.
Growing a Business
Interview with CEO of The Futur Chris Do about self development, creating the best content, and The Futur Euro Tour.
Growing a Business
If you don't foster this skill, you'll fall behind the pack financially and professionally in 2023.
By Ben Angel
Leadership
The founder of Luminary shares why she wanted to control her own destiny and her advice for women who want to build their own sustainable and profitable business.
Entrepreneur TV is Available on
Your Favorite Apps
EntrepreneurTV offers original shows ranging from high-stakes investment, documentaries, behind-the-scenes looks at major brands, tips for starting your company and much more. 24hrs a day, 7 days a week.
Watch now
Thu, Apr 6, 15:00 EST
So you're ready to make your business official through incorporation, but not sure if you should choose LLC, S-Corp, or C-Corp? Join us for this free webinar as our experts, Mark J. Kohler & Mat Sorensen, help you make the right decision. Register now →
Register now

to When to Use an LLC, S-Corp, or C-Corp?
Each episode features the tales of legendary scammers, con artists, and barely-legal lowlifes who stop at nothing to bilk their marks of millions.
Listen now

to Dirty Money
Marc Randolph, veteran Silicon Valley entrepreneur, works directly with entrepreneurs who have been told "that will never work," helping them turn their nascent or struggling businesses into sustainable companies.
Listen now

to That Will Never Work
Pat Flynn from The Smart Passive Income Blog reveals all of his online business and blogging strategies, income sources and killer marketing tips and tricks so you can be ahead of the curve with your online business or blog.
Listen now

to Smart Passive Income
Your Business Dream Starts Here
Our book, Start Your Own Business, will guide you from dream to reality. It's your guide to becoming an expert in planning, marketing, sales and more.
Business Solutions
For a limited time, you can get a lifetime license to Microsoft Office for Mac or Windows for 88% off $349 at just $39.99.
Growing a Business
Train your employees with this subscription to Babbel and be ready for international deals.
Living
Get access to thousands of golf courses and restaurants around the U.S.
March 2023
Entrepreneur Magazine
Subscribe today