Money & Finance
The UK is still a leader when it comes to the number of companies operating in fintech. However, can complications arising from Brexit lead to the loss of ground?
By Topic
Starting a Business
Running a one person business is challenging, but we're here to help you. Tune in as our expert, Terry Rice, answers your most pressing questions.
Featured Voices
Growing a Business
Interview with the head of PepsiCo Foodservice Digital Lab André Moraes about using digital tools effectively, technology being an enabler, and the positive culture at PepsiCo.
Business News
Author, CPA and business owner Gene Marks break down everything entrepreneurs need to know about the impact of the SVB collapse.
Living
In the cut-throat business world, self-doubt can be the difference between success and failure, costing you everything.
By Ben Angel
Starting a Business
The founder of Leave Your Mark and the author of On Brand: Shape Your Narrative. Share Your Vision. Shift Their Perception sits down with Jessica Abo.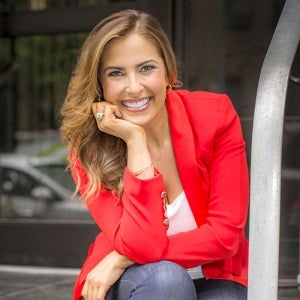 By Jessica Abo
Entrepreneur TV is Available on
Your Favorite Apps
EntrepreneurTV offers original shows ranging from high-stakes investment, documentaries, behind-the-scenes looks at major brands, tips for starting your company and much more. 24hrs a day, 7 days a week.
Watch now
Thu, Apr 6, 15:00 EST
So you're ready to make your business official through incorporation, but not sure if you should choose LLC, S-Corp, or C-Corp? Join us for this free webinar as our experts, Mark J. Kohler & Mat Sorensen, help you make the right decision. Register now →
Register now

to When to Use an LLC, S-Corp, or C-Corp?
Each episode features the tales of legendary scammers, con artists, and barely-legal lowlifes who stop at nothing to bilk their marks of millions.
Listen now

to Dirty Money
Marc Randolph, veteran Silicon Valley entrepreneur, works directly with entrepreneurs who have been told "that will never work," helping them turn their nascent or struggling businesses into sustainable companies.
Listen now

to That Will Never Work
Pat Flynn from The Smart Passive Income Blog reveals all of his online business and blogging strategies, income sources and killer marketing tips and tricks so you can be ahead of the curve with your online business or blog.
Listen now

to Smart Passive Income
Business Solutions
Embrace AI for your digital content creation with this app, now $69 off.
Living
This simple test includes insights into 20 areas of a dog's health.
Business Solutions
Save $25 on this Windows compatibility app that can save you time and money.
March 2023
Entrepreneur Magazine
Subscribe today