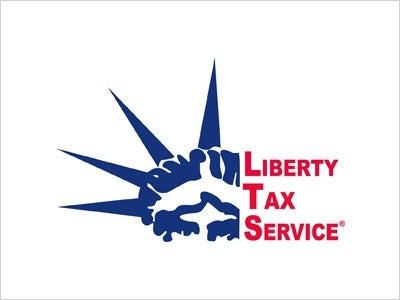 Liberty Tax Service
John Hewitt has over 45 years of experience in the tax preparation business; he has led Liberty Tax to open more than 4,400 offices in just 17 years, more than three times faster than any tax company EVER.
Startup Costs: $57,800 - $71,900
Can be operated from home: Yes
Financing Available: Yes
View Press Releases
When You Own With Liberty, You Are The Boss – It's That Simple
One advantage Liberty Tax Service has over other franchises is that the tax season is just that – seasonal.
With a seasonal business opportunity, you can fulfill your dream of ownership while enjoying the convenience of a four-month tax season. The flexibility allows you to keep another job or own multiple locations and have free time to do the things you enjoy most in life.
Why Choose A Tax Franchise?
Taxes are not a fad, they are here to stay. Over 50% of US taxpayers use a professional tax preparer. This high-demand for tax assistance presents you with a reliable business opportunity with access to a massive, and immediate, customer base.
Flexible Ownership Options
What Makes A Liberty Tax Franchise Different?
When you own a Liberty Tax franchise, you will enjoy a seasonal business' work/life balance, low operating costs, reliable customer-base, and industry-leading training and support. All of this and more has made Liberty Tax Service the fastest growing tax preparation franchise business in the industry's history. With 4,000+ locations nationwide, many people just like you have changed their lives and fulfilled their dream of business ownership by starting a business with Liberty Tax.
Here are a few more unique advantages of owning with Liberty…
We are led by the most experienced CEO in the industry, John Hewitt.
As a veteran of more than 45 tax seasons, John Hewitt is a nationally recognized and trusted name in the tax preparation and accounting world. With his experience, John founded two of the top three tax preparation firms including Jackson Hewitt Inc. Who better to partner with in business than the leader of the industry?
We make taxes fun!
Our culture, our customer experience, and even our mission statement is about having fun. When you drive by a Liberty Tax office, you see our Lady Liberty Wavers smiling and dancing, relaying our mission – to make taxes fun, for everyone.
Commitment to your success.
Our franchise system is designed to help you succeed. We're committed to providing the tools you need including regular, on-going training programs, industry-leading operations and national marketing support.
No Tax Experience? No Problem.
Worried about not having tax experience? Don't be! In fact, 33% of our franchise owners had no prior tax experience before buying a franchise.1 With our industry-leading tax education and operations program, you and your employees with tax-specific knowledge, so you can focus on following our proven system and growing your business.
1 – Statistic gathered in 2016 Internal Franchisee Survey
A Truly Low-Cost Opportunity

Total Investment: $57,800-$71,900
Minimum Net Worth: $50,000
Franchise Fee: $40,000

Our Proven Track Record

We are the fastest growing company in the tax industry. We are setting records and blazing new trails with innovative marketing strategies and first-class customer service. Our success has been recognized globally and the industry experts are taking notice. Join us and become a part of one of the top franchise opportunities in the world!