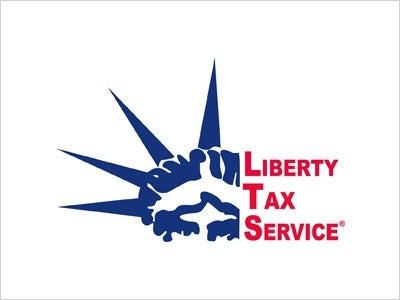 Liberty Tax Service
John Hewitt has almost 50 years of experience in the tax preparation business; he has led Liberty Tax to open more than 4,000 offices in just 19 years, more than three times faster than any tax company EVER.
Liberty Tax Service
Liberty Tax Service is the brand with the iconic Statue of Liberty Wavers. When Americans see us, they know it's tax time. We've got the most experienced CEO in the tax business, and we're looking for franchisees who want to work with him to capitalize on the $10 billion tax preparation services market.*
*IBISWorld, October 2016 Tax Preparation Services Market Research Report
Facts & Figures
Liquid capital required $50,000
Net worth required $50,000
Estimated Investment $58,700-$71,900
Franchise fee $40,000
Units in operation 3,823 (U.S. offices)
Royalties 14%
Founded 1997
Overview
Taxes are part of lives, and they're here to stay. Nearly 135 million individuals file taxes in the U.S. each year, and about 60 percent of them use a professional tax preparer.* That makes the tax business reliable and offers the opportunity for profitability. What gives Liberty Tax franchise owners the advantage is the knowledge and experience of our CEO, ongoing training and support and our iconic brand power.
*IRS, 2017 and Prior Year Filing Season Statistics
Knowledge and Experience
There are many players in the tax preparation industry, but no one matches Liberty Tax Service when it comes to experience and knowledge at the top. Our CEO has been a tax man for nearly 50 years, founding two of the three largest tax preparation franchises. He even invented tax preparation software that helped revolutionize the industry. He's a hands-on leader, always making time for franchisees and helping them build their businesses. That access, along with Liberty's training and support, has made Liberty Tax one of Entrepreneur magazine's Top 500 franchises; a Bond's Top 100 Franchises, and a No. 1 non-food multi-unit brand for Multi-Unit Franchisee magazine.
Ongoing Training and Support
Taxes are complicated – for customers. For our franchisees, we provide the training and support needed to be successful – even if you don't have tax experience. We start with a one-week intensive course and continue different training modules in sales, marketing and tax preparation throughout the year. We assist in site selection and provide demographic tools that help franchisees build customer profiles and target different categories of customers with pinpoint accuracy.
Iconic Brand Power
Our Statue of Liberty Wavers are a symbol of tax time in the U.S. Our franchisees get immediate access to that unmatched brand recognition and creative marketing tools and strategies. Add to that our commitment to community and customer service, and you've got the recipe for success in this seasonal business.