7 Tips for Boosting Sales, Reducing Costs, and Saving Time With Email Marketing
How you can create an effective email marketing strategy without breaking the bank.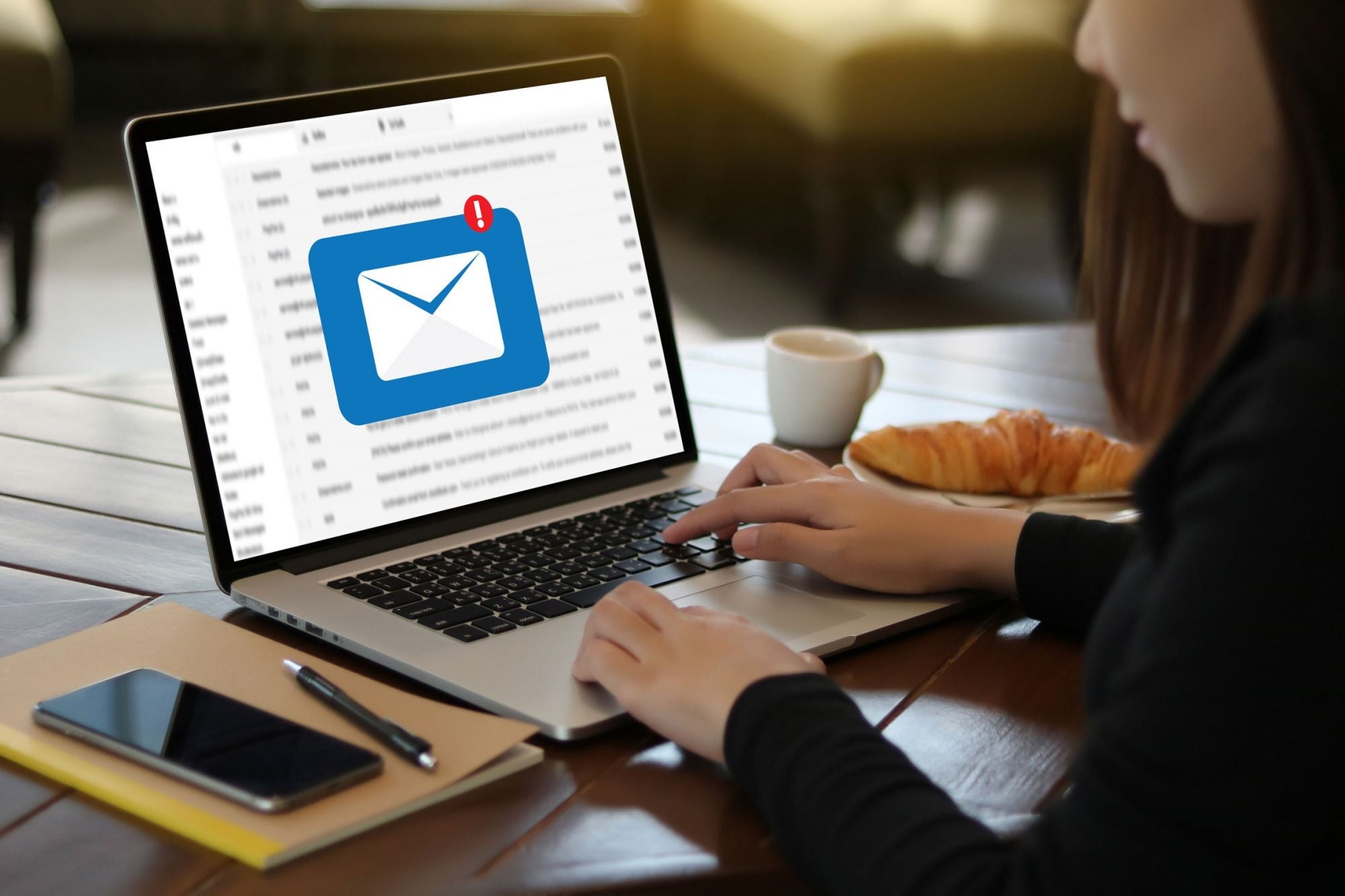 Running a small business means keeping track of dozens of moving parts and wearing multiple hats. Of the various components that demand attention, acquiring new customers is among the most critical.
Enter email marketing, which remains an integral way to grow your audience and boost sales. Unlike with social media, one important benefit of email marketing is that it enables businesses to own their subscriber and customer data, says Adii Pienaar, VP of commerce product strategy at Campaign Monitor. That's key; When used correctly, this information allows companies to build direct relationships with customers.
Email marketing also provides a customizable platform for targeted messages and prompts. According to a 2019 report from Campaign Monitor, 38 percent of U.S. consumers have taken a monetary action as a direct result of an email.
Creating an email marketing strategy doesn't have to be complicated or expensive. Below, Pienaar shares seven strategies for using email marketing to save your company time and money.
1. Plan in advance.
Most email marketing schedules ebb and flow. There are times that require a flurry of planning and output, such as major shopping holidays like Black Friday, Cyber Monday, and Labor Day, followed by periods of relative calm.
Pienaar recommends that whenever possible, marketers plan their email campaigns for important events in advance. That doesn't necessarily mean nailing down every detail weeks prior, but having the broad strokes in place before the craziness hits can lead to a more thorough, personalized, and ultimately effective campaign.
Automation is your friend here (a topic we'll explore in more detail). By getting an automated system running, you can develop a comfortable cadence to email outreach that reduces much of the pressure leading up to a major sales event.
2. Take advantage of pre-designed and customized templates.
The type of emails you send to customers depends on your business. If your company is selling something highly visual or design-focused, most email providers offer customizable templates that "allow marketers to send beautifully visual emails," Pienaar says. Because this process can be time-consuming—custom emails must be tested to ensure they are compatible across email clients—it's wise to design a template that can be reused often, which will save time and money.
Depending on your type of business, you can save yourself even more time by using pre-built email templates. Campaign Monitor Commerce is an email marketing service designed exclusively for ecommerce businesses; it uses "drag-and-drop customization options to allow merchants to move design emails faster without having to use code," Pienaar says.
Customers can choose from a library of pre-built, automated email workflows such as order follow-ups and abandoned cart recovery. One of Campaign Monitor Commerce's most popular ready-made workflows automatically divides consumers into three categories when they leave an item in their cart: First-time customers are sent a discount code, repeat customers are sent a follow-up email without a discount code, and loyalty members are reminded they can use points to cover part of the purchase.
3. Create customer profiles, or personas.
If you want your email marketing strategy to succeed, the first step is understanding your customers. "Really think through buyer personas," Pienaar says. Based on these profiles, which can be compiled through customer support, one-on-one conversations with users, as well as surveys and feedback requests, "you can create customer avatars." Metrics, such as email engagement, browsing history and purchase behaviour, provide additional characteristics to round out the profiles.
4. Personalize messages through segmentation.
Understanding and segmenting your audience are necessary steps if you want to personalize your emails. Sending the right type of email to the right customer at the right time can turn a casual browser into a new customer.
After you've compiled the defining characteristics of your various personas, experiment with sending groups personalized messages based on their anticipated wants and needs. It doesn't have to be complicated, especially in the beginning: "Instead of sending a generic email to the whole list, send two separate emails to two different buyer personas," Pienaar says. Email marketing services make this easy - Campaign Monitor Commerce, for example, has pre-built segments that serve as good starting points.
5. Take advantage of automation.
Thanks to technological advancements, automation is now an affordable resource for companies of all sizes. "It's a set-it-and-forget-type function within your business, which can save you time and money," Pienaar says.
Before automating an email workflow, however, marketers should understand the process. Pienaar advises that businesses only automate email workflows they have run manually. "It's important to understand the fundamentals first," he says.
Both Campaign Monitor and Campaign Monitor Commerce include a "battle-tested" library of automation workflows, such as an email sequence that is triggered when a new person subscribes and ends with a coupon offer. Access to vetted, pre-assembled sequences "helps marketers get a head start," Pienaar says, empowering them to create more efficient processes.
6. Regularly review what is and isn't working.
Just because you've automated part of your email strategy doesn't mean you should ignore it: What if it's not working? Pienaar recommends businesses review their automated sequences on a regular basis, analyzing data points such as open and unsubscribe rates to measure whether a campaign is working. If you see the latter increasing, for example, "it's normally a clue the workflow is not resonating as much as you'd like."
If an email campaign isn't living up to expectations, it's likely time to refresh the content—starting with the subject line and main call to action.
7. Develop a streamlined plan.
The email marketing space is crowded; small businesses looking for support have a dizzying array of services and apps to choose from. Given the wealth of choice, it can be easy to get sucked into paying for more than one service. As a result, business owners often find themselves using multiple tools just to handle email, which creates a disconnect.
Using one tool for receipts and purchases, another for customer retention, and a third for lead nurturing is never going to be a seamless process.
Instead, Pienaar advises finding an email provider that can handle most - if not all - of the functions you need. In addition to saving you time and money, replacing multiple apps with a unified email provider will give you a better view of your customers while keeping your brand and voice consistent.
Click here to learn more about how Campaign Monitor can help save your business time and money with email marketing.