For Subscribers
Review: Toughest Smartphones for Business
Business is messy. Your mobile device should be able to handle it.
Opinions expressed by Entrepreneur contributors are their own.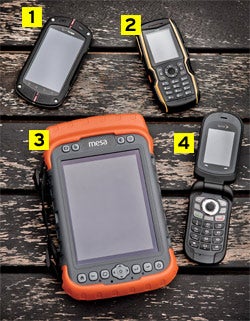 Anyone clinging to the notion that starting a business is a spic-and-span, khakis-wearing endeavour has never done it. Getting an operation off the ground is about as messy as you can get.
So you need a phone that can take it.
Continue reading this article — and all of our other premium content with Entrepreneur+
For just $5, you can get unlimited access to all Entrepreneur's premium content. You'll find:
Digestible insight on how to be a better entrepreneur and leader
Lessons for starting and growing a business from our expert network of CEOs and founders
Meaningful content to help you make sharper decisions
Business and life hacks to help you stay ahead of the curve