These Entrepreneurs Show You Can Start a Business at Any Age
BEGIN SLIDESHOW
It's never too late or too early.
NEXT
1. Age at Launch: 12 years old
NEXT
2. Age at Launch: 21 years old
NEXT
3. Age at Launch: 32 years old
NEXT
4. Age at Launch: 48 years old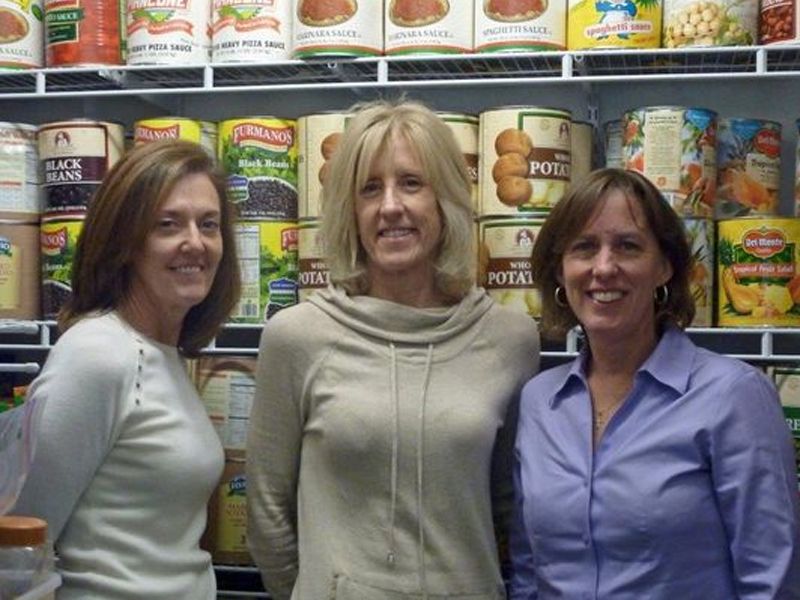 5. Age at Launch: 61 years old
You're never too young or too old to start a business. So, if you're feeling discouraged because of your age, it's time to get rid of those negative thoughts.
Related: Science-Backed Brain Hacks to Crush Your Goals
"I'm too old" or "I don't have enough experience" are just excuses to not follow your entrepreneurial dreams. Check out these five entrepreneurs -- from ages 19 to 67 -- who have launched successful ventures. And remember: success doesn't have an age requirement.
Madison Robinson (now 19), founder, FishFlops
Bona fides: Has sold more than 400,000 pairs of her whimsical kids' shoes
"I first showed my dad sketches of flip-flops with sea characters on the soles when I was 8, and we finally went into production when I was 12. My dad handled the finances, but I stocked the warehouse, packed shipments, sketched designs. I could miss only three days of high school each semester, so I saved those for the big things, like a trade show or a TV interview or a pitch meeting. I'm now majoring in business at Texas A&M, which I think is going to help me. I want to push into the tween and adult markets."
Jeff Platt (now 31), CEO, Sky Zone
Bona fides: 165 trampoline parks in five countries, with $248 million inrevenue in 2015
"When I was a junior in college, my dad wanted to create a professional trampoline sport. He bought and set up a facility to house tournaments in Las Vegas, planned a schedule and … there wasn't much interest. But local kids were willing to pay $8 a pop just to bounce! So he offered that instead. We opened a second location in St. Louis three weeks after I graduated.
My mother was diagnosed with cancer a month after that, and Dad looked at me and and said,'This is in your hands.' I moved from copilot to CEO overnight, and worked, worked, worked -- 120 hours a week. I realized I didn't want to manage day-to-day operations of the stores, shifted the growth strategy to franchising, and got totally reinvigorated."
Courtney Adeleye (now 36), founder, Mane Choice
Bona fides: The haircare line is sold at Rite Aid, Sally Beauty Supply and Target; it hit $6.5 million in revenue in 2015
"I had used a dye that made my hair brittle, so I decided to lay off the chemicals. When it started growing out, it was totally new to me -- I'd been using relaxers since age 10.
I turned into a mad scientist, mixing conditioners in my kitchen. I posted hair videos to YouTube as a hobby, but people online were asking where they could buy the conditioner. So I bought 100 empty bottles and a $200 machine to pump product in my kitchen.
I filled orders by hand until one Black Friday I sold $45,000 in orders in a single day -- and then I finally invested in a bigger machine."
Related: The 17 Rules These Entrepreneurs Say You Should Break in 2017
Lisa Tomasi (now 53), founder, YouGiveGoods
Bona fides: Counts big-name brands (NFL, Morgan Stanley, Coldwell Banker) as partners and has shipped a million-plus pounds of food to local food banks
"Raising my daughters was my full-time job for 20 years. Becoming an entrepreneur took me by surprise. In 2010, after the earthquake in Haiti, we planned to donate money, but friends who were volunteering said they really needed supplies. What if there was a site where you could buy products nonprofits needed? I couldn't get the idea out of my head. The biggest challenge was stepping out of mommy zone. I learned to not be afraid of people's doubt. We launched in 2011 with friends as users, and now we have hundreds of partners."
Mark Snow (now 67), founder, SafelyFiled
Bona fides: Snagged a patent for his senior-centric digital design
"I worked for a large organization for a long time, basically starting new companies for them. When I was in my late 50s, they gave me a handshake and got rid of me. I had so much experience starting businesses for other people, I realized I could launch my own. The idea came to me for SafelyFiled: a storage system for paper and digital documents. An advantage of being older is that you have relationships you've built over years. I raised $600,000, and we're now in the final stages of working out two massive partnerships that could bring our user numbers to millions."