It Passes the Mom Test
A former law student develops an online business that lets anyone -- even his tech-challenged mother -- create a website.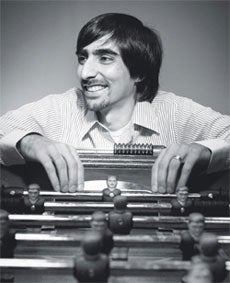 Haroon Mokhtarzada


Photo&copy David Lang
When Haroon Mokhtarzada turned down a prestigious law firm's offer to be a summer intern a year before he graduated from Harvard Law School in 2005, his professors no doubt regarded it as career suicide. They probably reconsidered when he raised $12 million in funding for a business venture only a year later.
As an undergraduate at the University of Maryland, Mokhtarzada and his two brothers, Zeki and Idris, were experimenting with a rudimentary web design business. But the first effort, he realized, was not scalable. The solution? Create something that would allow anyone (including his non-technical mother) to build a website. So Mokhtarzada turned a closet into an improvised web-hosting facility and $2,000 later, he (and family) launched what more than 50 million registered users now know as Webs.
Continue reading this article - and everything on Entrepreneur!
Become a member to get unlimited access and support the voices you want to hear more from. Get full access to Entrepreneur for just $5.
Entrepreneur Editors' Picks