How a Women's Luxury Brand Went from Living Room to Showroom Success
The co-CEOs of Scanlan Theodore Americas on what it took to open a flagship boutique.
Sometimes when you know a business opportunity has real potential you have to act on it regardless of whether you're fully prepared—even if that means needing real estate in one of the world's biggest cities.
That's exactly what Sarah Blank and Melinda Robertson, the co-CEOs of women's luxury fashion and accessories company Scanlan Theodore Americas, experienced when opening their first commercial retail space in New York City. The mothership company Scanlan Theodore was first founded in Melbourne, Australia, in 1987.
Their story begins in April 2017, after Blank and Robertson experienced success producing pop-up events which showcased Scanlan Theodore designs. "We bought enough product for the season, however, we realized it was going to be difficult to achieve that budget with online sales alone," Blank explains. "We needed a place to invite our clients to come and try on the product and get a true feel for how impactful our styles and fabrics really are."
At that time, Blank and Robertson were storing their inventory in the living room of Robertson's apartment in New York City's SoHo neighborhood. They'd invite friends, colleagues and clients to the apartment to experience the designs in person.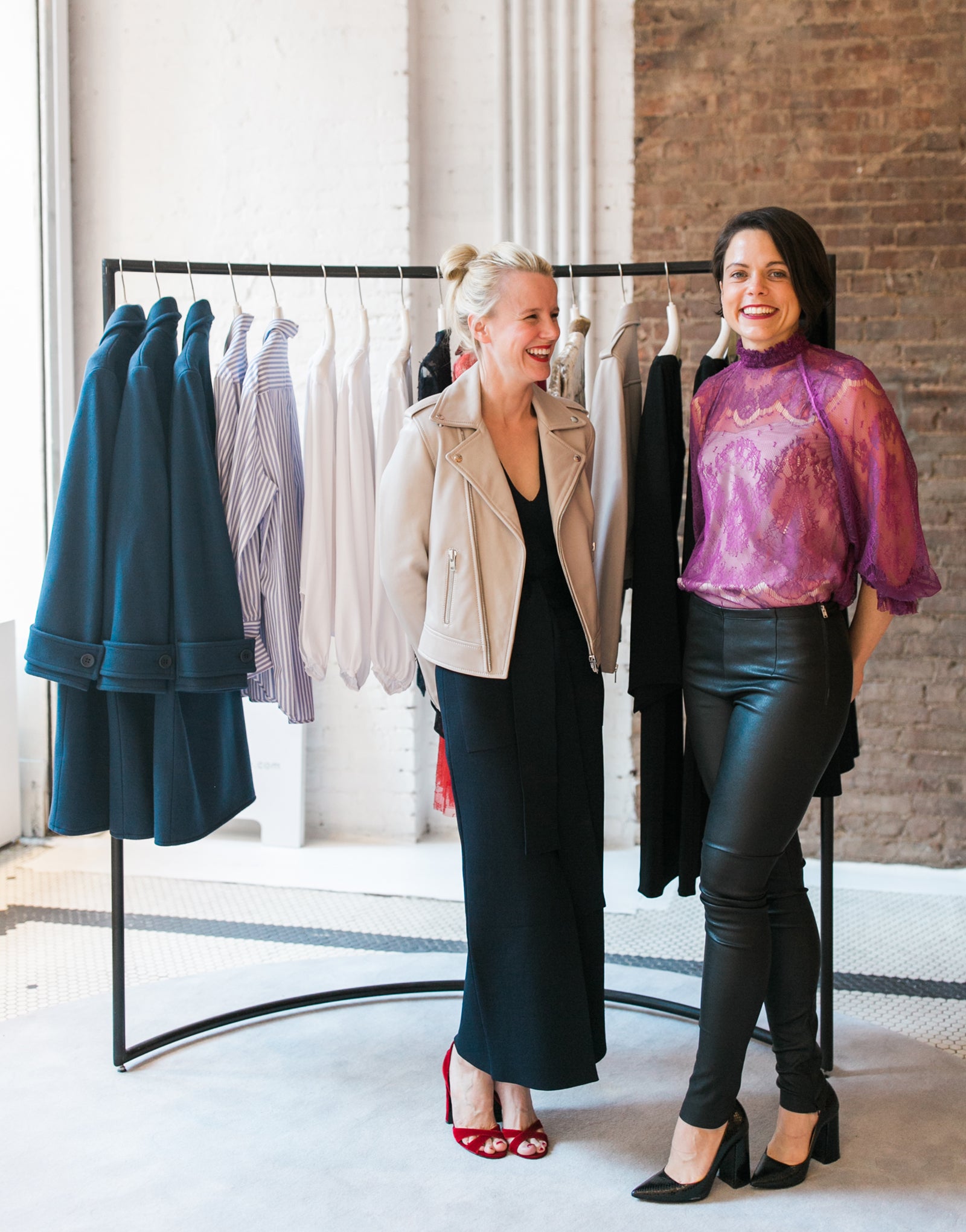 Image Credit: Courtesy of Scanlan Theodore

"This all kind of happened by accident," Robertson recalls. "Women were coming over at all hours of the day." It quickly became time to find a legitimate retail space for a flagship boutique. Blank and Robertson engaged the help of "helpful and lovely" agents to help scout the right space for their budding fashion enterprise.
Speaking with a Realtor®, a real estate professional who is a member of the National Association of Realtors®, can help shed light on which properties are within your budget and which ones in your area get the amount of foot and/or vehicle traffic you're looking for.
In August 2017, they signed a lease for a 3,000-square-foot space on Prince Street in SoHo. It's a wide rectangle, Blank says, with skylights in the back and big double-fronted windows at the entrance. While starting a retail store is a significant undertaking, Blank says it was worth it. "Opening a brick-and-mortar boutique is very capital intensive, but it can also be very rewarding if you can achieve high foot traffic to the store and high conversion to sale," she says.
Blank and Robertson's store opened within just two weeks. "We didn't do the full-blown luxury fit-out at first because we wanted to get a sense of whether or not we could be successful in SoHo before investing that kind of capital," Robertson explains. "We have focused on visual merchandising and bringing some elements to the store, such as our custom designed joinery, but we haven't invested significantly yet."
Less than a year later, Blank and Robertson say they are confident that foot traffic in the Big Apple can sustain their U.S. venture. Blank and Robertson say they will continue to roll out more brick-and-mortar stores, focusing on New York in the short term but will also look at other cities in the short to medium term.
Working with a commercial real estate professional can provide entrepreneurs with first-hand knowledge and experience of various cities when scouting new markets to expand.
A Realtor®—a member of the National Association of Realtors®—can help you find the right place to grow your business.