For Subscribers
The World's Top Brain Coach Says Knowing 'Your Dominant Question' Changes Your Life
Actor Will Smith's is, "How do I make this moment magical?"
This story appears in the June 2021 issue of Entrepreneur. Subscribe »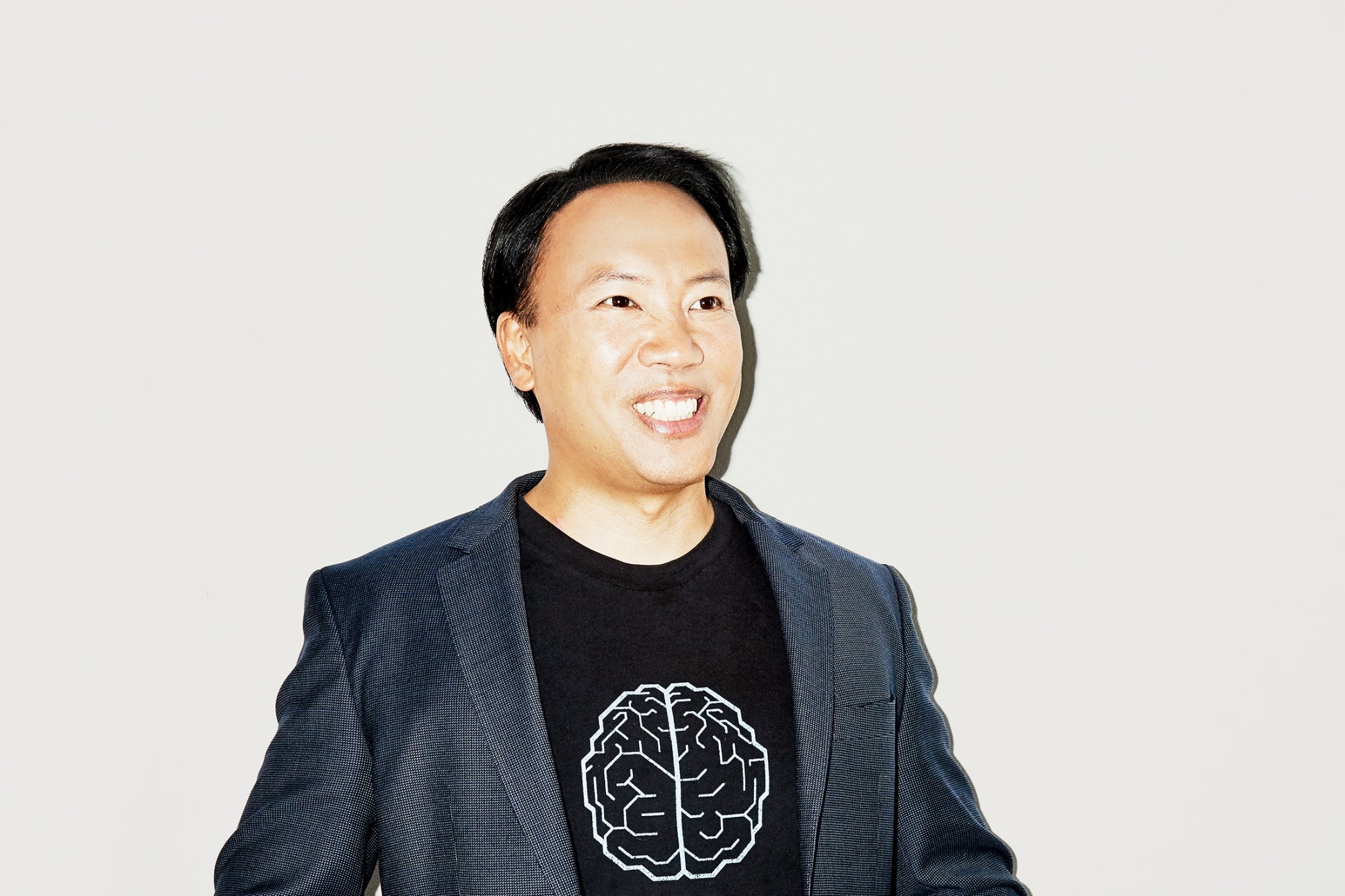 A dominant question is the thing we keep asking ourselves, over and over throughout our day. It's what drives our decisions in the moment and focuses our obsessions when we're alone. It feels permanent — but Jim Kwik says it is not. Kwik was recently going through this exercise with a friend of his, and they realized her dominant question was: "How do I get people to like me?" This explained a lot about her. "You can imagine her personality, " Kwik says. "She's self-deprecating, her personality changes depending on who she's with, and people take advantage of her."
This is a habit we're programmed to have. "We all have a part of our brain called the reticular activating system, and that helps determine what you focus on," Kwik says. "People don't realize this, but our brain primarily is a deletion device. We're trying to keep information out. If you paid attention to the billion stimuli around you, you would go stark raving mad. The only things that come through that filter are the things that are important to us, that are charged by the questions we ask. Because ask and you shall receive."
Related: Neuroscience Tells Us How to Hack Our Brains for Success