For Subscribers
Should You Continue Giving to Charity During Covid-19?
For a variety of reasons, entrepreneurs are answering 'yes.'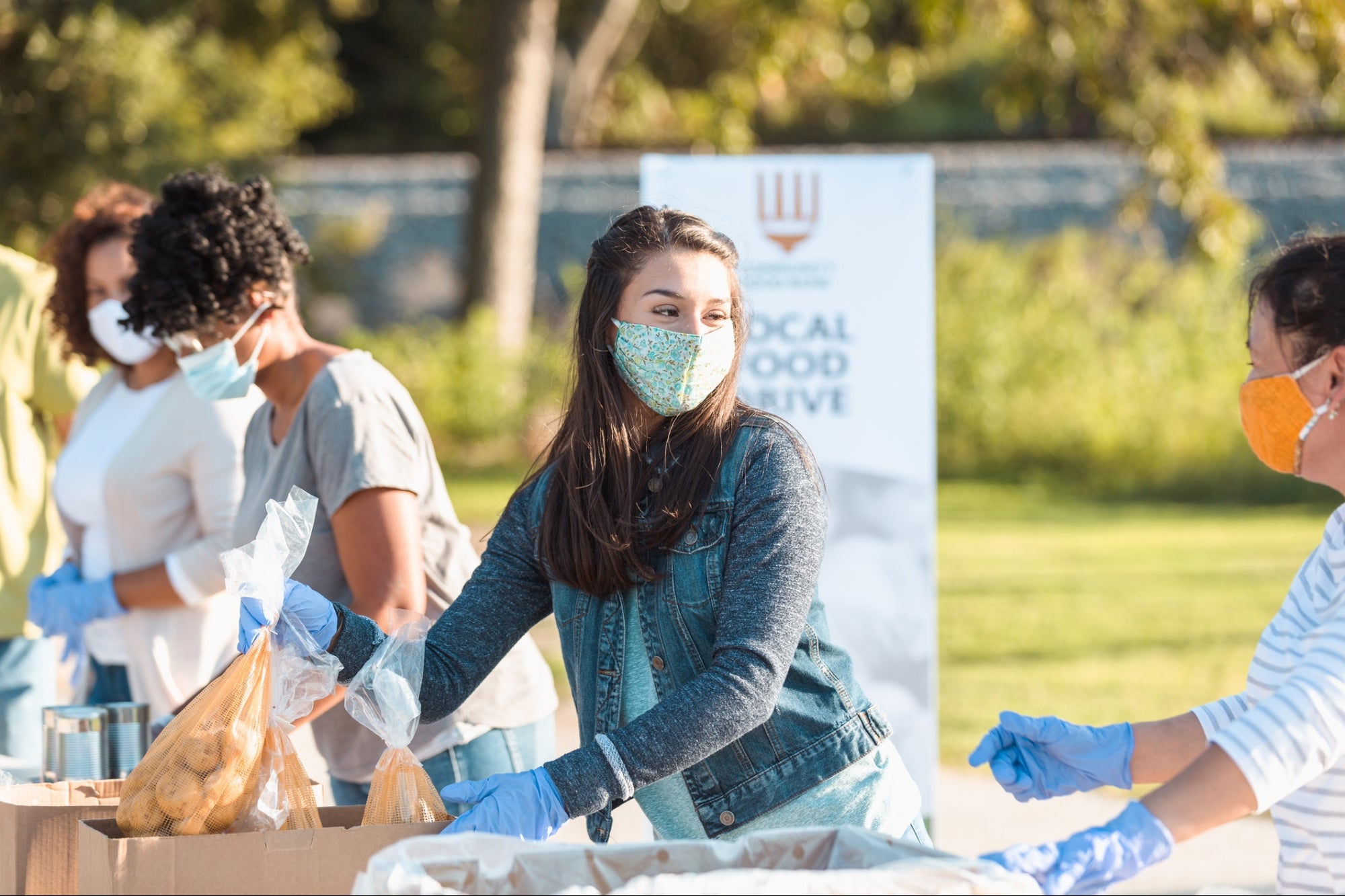 Opinions expressed by Entrepreneur contributors are their own.
It's fair to say corporate responsibility, pro-bono work and giving to those in need are essential pursuits in today's world. It's not just the right thing to do; today's incoming employees, and particularly millennials, view charitable giving and support as a given and even evaluate prospective employers based on the amount of support they give and to whom.
Sources like Marc Benioff, Chairman and CEO of Salesforce.com, have famously championed the Pledge 1% campaign to challenge businesses to commit one percent of equity, time, product and profit to charitable causes, and if possible, to give much more. But how have the events of 2020 affected these realities and trends? So far, the response has been favorable. According to Philanthropy News Digest, 7 in 10 U.S. corporate funders increased giving during Covid-19, while 43.7 percent awarded more grants, a report from the Charities Aid Foundation of America (CAF America) finds.
Continue reading this article — and all of our other premium content with Entrepreneur+
For just $5, you can get unlimited access to all Entrepreneur's premium content. You'll find:
Digestible insight on how to be a better entrepreneur and leader
Lessons for starting and growing a business from our expert network of CEOs and founders
Meaningful content to help you make sharper decisions
Business and life hacks to help you stay ahead of the curve