For Subscribers
The Startup Turning Point: When You Need to Ask for Help
The stories of entrepreneurs who needed just one big breakthrough, and the four scenarios that got them there.
Opinions expressed by Entrepreneur contributors are their own.
It was another hair-pulling day on the startup front lines. Scott Rousseau had spent $700 to exhibit his gourmet sea salt at a retail trade show, but the place was a ghost town. "Nine hours a day for three days in a row, and it was a dead loss," recalls Rousseau, owner of Woburn, Mass.-based Beyond the Shaker.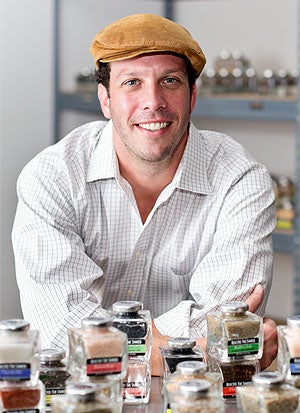 Photo © Kristin Teig
Rousseau and the exhibitor in the next booth, a woman with a jewelry line, had plenty of time to get to know each other. A month later she reached out to him with an idea: She suggested that Rousseau take part in the wholesale New England Made trade show, despite its expensive price tag. Rousseau risked $2,000 on the tip, purchasing a booth at the 2012 show. The move paid off: He closed deals with 15 stores and two distributors. One of the distributors had her own trade show, which in turn led to 10 more accounts--a breakthrough event critical to Beyond the Shaker's growth, as it moved the company's focus to the wholesale arena.
Memorial Day Sale - Save 20%! Unlock this premium article & so much more with
Entrepreneur
+
Join the internet's leading entrepreneur community with our Memorial Day sale! With your subscription, you'll get:
Digestible insight on how to be a better entrepreneur and leader
Lessons for starting and growing a business from our expert network of CEOs and founders
Meaningful content to help you make sharper decisions
Business and life hacks to help you stay ahead of the curve
Use code SAVE20 at checkout.