For Subscribers
Smart Algae. Underwater Drones. An Internet for Mars. How Hypergiant Is Inventing for the Future.
It's not easy to build the stuff for tomorrow when you also have to run a sustainable business today. Inside the crazy world of Hypergiant, an ambitious company that's figuring it out.
This story appears in the December 2020 issue of Entrepreneur. Subscribe »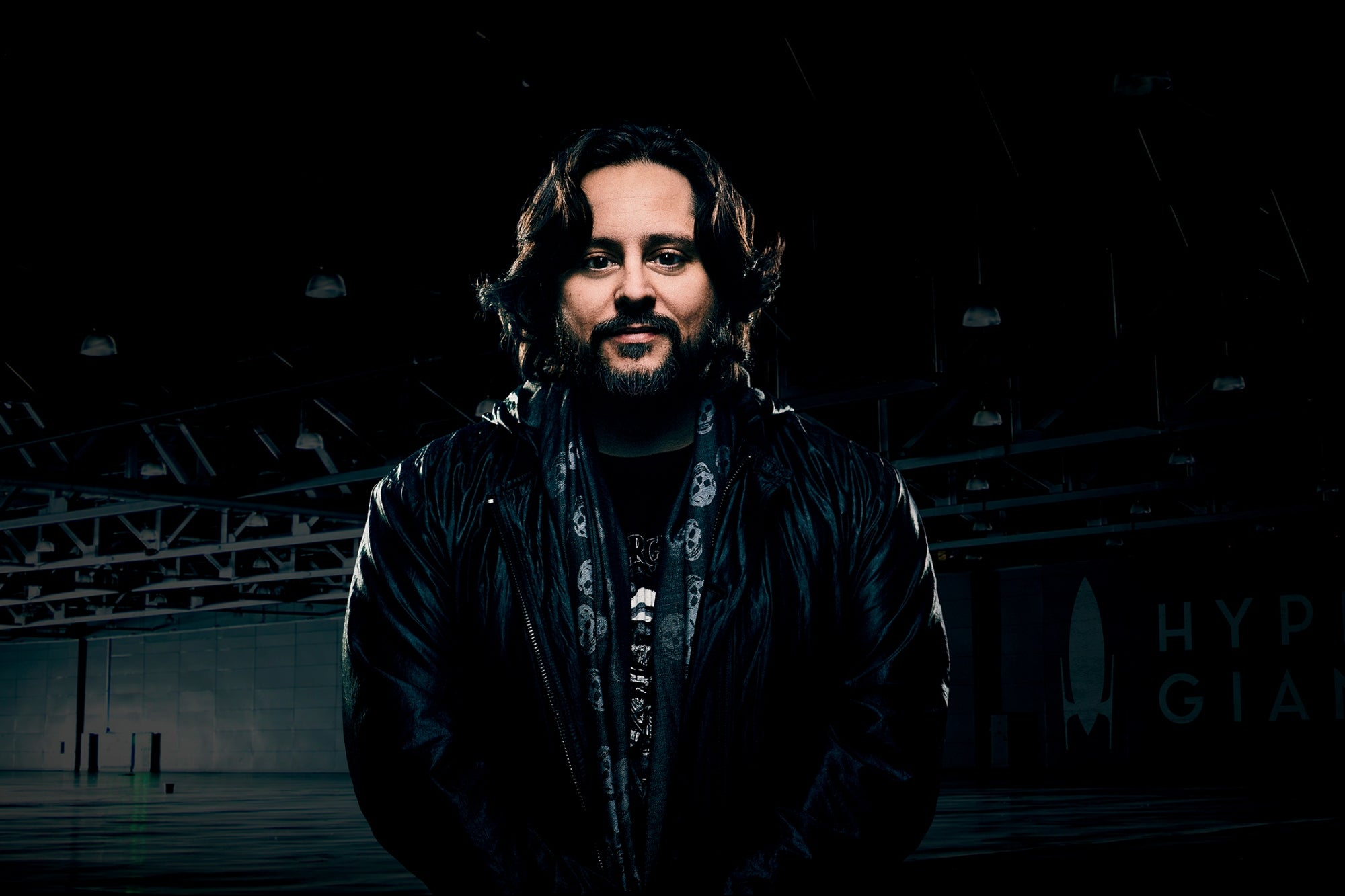 How do you dress for the Pentagon? Most people hoping to secure a contract to send satellites into space would put on a suit. But Ben Lamm is not a fan of the expected. So on a visit to Washington, D.C., the night before his big meeting with Air Force generals, he was at a restaurant deliberating two important style questions: Which jean jacket would he wear? And which swanky scarf?
His dinner date that night knew the Pentagon well. It was Susan Penfield, a longtime executive VP at consulting giant Booz Allen Hamilton, which does a lot of work with the federal government (as well as with Lamm). "I don't know if it will fly at the Pentagon," she told him — but if he insisted on a scarf, she suggested one with all-American red, white, and blue colors. The next morning, Lamm thought, Maybe not and threw on his Alexander McQueen — black with white skulls. "For good luck," he explains now, with a shrug.
This is how Lamm rolls; he goes with his gut, and so far it has worked out. A Texas millennial who looks like he walked off a rock 'n' roll album cover, at age 38, he has already founded four successful companies and is on his fifth. It's called Hypergiant, and it's hard to describe. To be boring about it, it's an "AI startup." But it is hardly boring. Its goal is to take audacious bets on products that have no ready market for years, or maybe even decades. Imagine a network of intelligent algae bioreactors that gobble up carbon footprints. Or augmented reality helmets that show an intelligence operative which documents to grab in a second. Or a galactic internet that will hook you up to Mars. Hypergiant, in short, is a company that's trying to operate in the future.