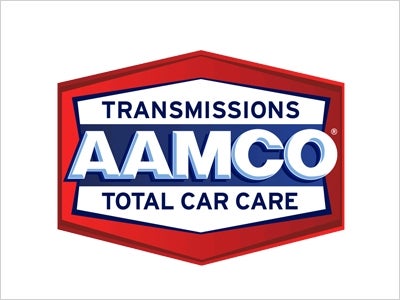 AAMCO Transmissions & Total Car Care
AAMCO is an iconic brand performing automotive repair services and maintenance.
Startup Costs: $240,350 - $346,700
Can be operated from home: Yes
Can be run part-time: Yes
AAMCO franchisees benefit from joining a brand that has been in business for over 50 years. Our iconic, "Double A, Beep Beep, MCO" mnemonic, brings instant recognition & trust from the American consumer. In addition to the automatic brand recognition, AAMCO franchisees benefit from an Executive Leadership Team who established themselves by servicing the automotive aftermarket as franchisees. With this franchisee focus in mind, AAMCO provides the brand, tools, guidance and education necessary for first time franchisees. This includes financing support, real estate support and training through the entire opening process.
AAMCO provides this world class training in an industry leading training facility called AAMCO University. In 2015 we unveiled our brand new, state of the art training facility which includes an e-learning technology platform. In addition to this initial training, AAMCO inserts a business coach into each new center. This program is designed to have a hands-on personal business coach helping you during the first 5 weeks your center is open. This personal coach is by your side as you establish the business operations and sales strategy for your area.
Once your center is open and running, AAMCO provides you with regionally based Field Operations Managers for in-center operational support. This operational best practice advice includes P&L review, employee coaching and training and ongoing-recruiting assistance.
As the clear dominant leader in the transmission specialty category, AAMCO is determined to make sure your
business is in line with what the market demands. One competitive advantage that separates AAMCO from other automotive repair centers is the purchase of our sister company, Global Powertrain Systems (GPS). GPS, a remanufacturing transmission company, was strategically purchased to allow AAMCO franchisees to control the cost, quality and speed of delivery on our highest ticket item, transmissions. This ensures that you, as an AAMCO franchisee, have a leg up on the competition and can offer additional services such as Total Car Care repairs and maintenance services. This makes your AAMCO business a one stop shop for your client's automotive repair needs.
This trio of service offerings; transmissions, Total Car Care repairs and regular maintenance services allows you to continue the AAMCO tradition of dominance in the automotive aftermarket now and in the future.