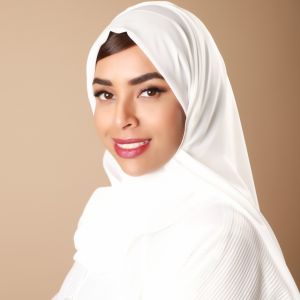 Sheikha Al Mheiri
Founder, Make A Difference (MAD) Investments
An accomplished entrepreneur with a vision to achieve excellence, Sheikha Al Mheiri offers a unique blend of creative acumen and passion for innovation. Holding multiple executive positions in privately held family and corporate business ventures, Sheikha oversees new venture development and business acquisitions, appraising opportunities within the GCC and internationally, in addition to managing portfolio entities ensuring they constantly deliver results by aligning initiatives and fresh ideas with business goals.
As Founder of MAD Investments (which stands for Make A Difference) a hospitality group based in Dubai, Sheikha is the brainchild of Society Cafe & Lounge that launched in 2017, as well as Toplum that launched in 2019. Specialized in creating signature concepts built around brilliant design, she intertwines this with innovative offerings that appeal to today's well-travelled consumers.
Professionally, she holds an MBA degree from London Business School, which she successfully pursued while juggling the numerous responsibilities of a professional career executive. She believes that continuous investment in oneself through education and experiences are fundamental for an individual to remain relevant and impactful in society.
Latest
Growth Strategies
While there remains a debate on whether working from home is going to become the new normal, as entrepreneurs running businesses, here are a few tips to help you master leading your team remotely.
Entrepreneurs
Given the scale of the challenges facing the industry, and the surge in demand for online delivery services, it is incumbent on delivery companies to immediately lower their commission they levy from restaurants.
More Authors You Might Like