20 Defining Moments in the Life of Steve Jobs
BEGIN SLIDESHOW
On the anniversary of his birth, Entrepreneur remembers the life of one of America's greatest innovators.
NEXT
1. 1955: Steve Jobs is born and adopted
NEXT
2. 1971: Jobs meets Wozniak
NEXT
3. 1972: Jobs enrolls in, drops out of Reed College
NEXT
4. 1976: Apple Starts in Jobs's garage
NEXT
5. 1978: Daughter Lisa is born, Jobs denies paternity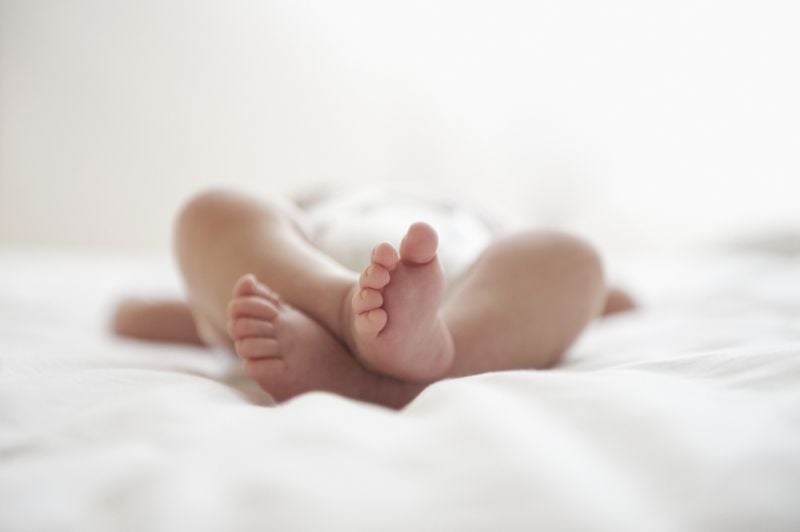 NEXT
6. 1984: Apple introduces the Macintosh
NEXT
7. 1985: Jobs is ousted from Apple, founds NeXT
NEXT
8. 1986: Jobs funds The Graphics Group (later renamed Pixar)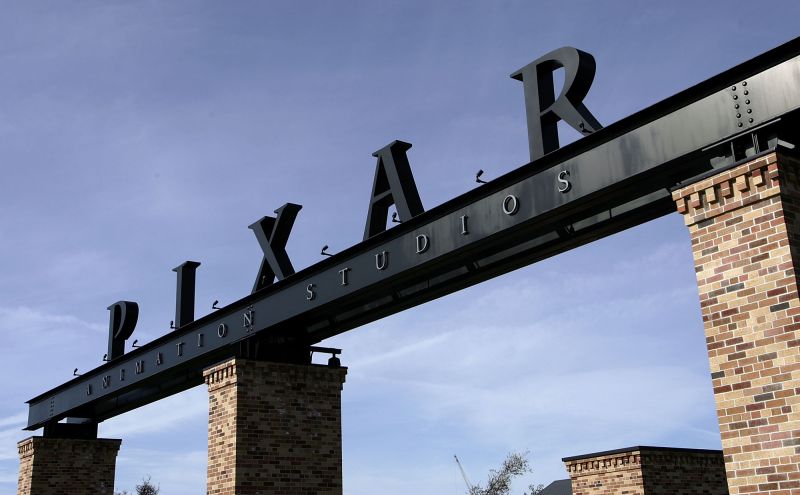 NEXT
9. 1989: Jobs meets wife Laurene Powell
NEXT
10. 1991: Jobs marries, starts family with Laurene
NEXT
11. 1996: Apple acquires NeXT
NEXT
12. 1997: Jobs becomes Apple CEO
NEXT
13. 1998: Apple introduces the iMac
NEXT
14. 2001: Apple introduces the iPod
NEXT
15. 2003: Jobs is diagnosed with cancer
NEXT
16. 2006: Disney buys Pixar for $7.4 billion
NEXT
17. 2007: Apple releases the iPhone
NEXT
18. 2010: Apple releases the iPad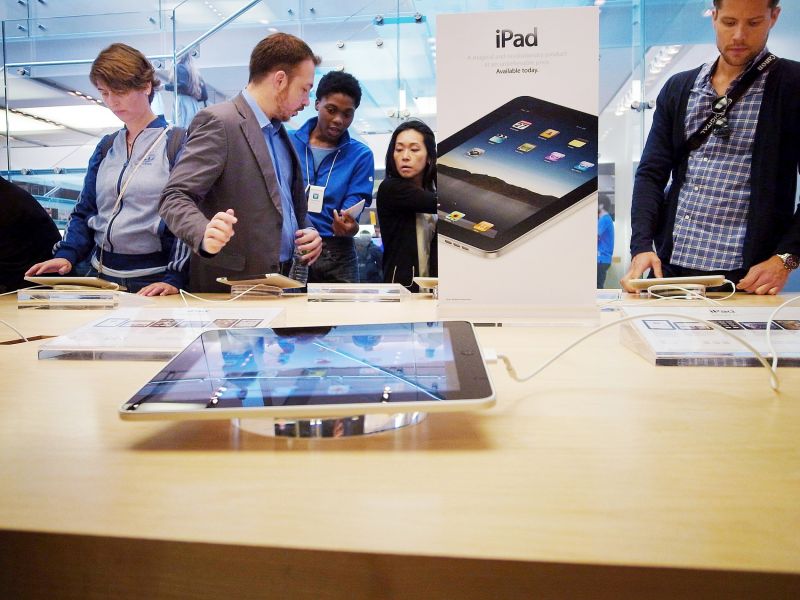 NEXT
19. 2011: Jobs resigns from Apple
20. 2011: Jobs dies of pancreatic cancer
In the past fifty years, no entrepreneur has sparked more fascination and debate than Steve Jobs, and for good reason. A genius who turned keynote speeches -- and computer design -- into an art form, ousted from the company he founded. An orphan who denied paternity of his first child. A college dropout who built a tech empire, yet denied traditional science when seeking cancer treatment.
A prickly, frustrating visionary, born 62 years ago on this day, who accomplished more in his 56 years than most people could in several lifetimes. Here are 20 of the most important moments of Steve Jobs's remarkable and tumultuous life.
When, in 1954, the father of a pregnant Joanne Carole Schieble disapproved of her relationship with Syrian-born Abdulfattah "John" Jandali, he forbade her from marrying, leading her to put her child up for adoption. When the boy was born on Feb. 24, 1955, Schieble first chose an adoptive couple who, at the last moment, decided they wanted a girl instead. Later, when he was placed with Paul and Clara Jobs, neither of whom had a college education, Schieble took them to court in an attempt to have him placed with another family, only relenting when the Jobs family promised they would send her biological son to college.
Connected by Homestead High School in Cupertino, Calif., and mutual friend (and future Apple employee) Bill Fernandez, the two minds behind the original Apple brand met when Jobs was still in high school and Wozniak moved back to California after being expelled from University of Colorado Boulder his freshman year for hacking into the college's computer system. Why did Fernandez think they'd hit it off?
Wozniak, in an interview with ABC News, recalls: "Because he [Jobs] likes electronics and he also plays pranks."
Paul and Clara Jobs fulfilled their promise to Joanne Schieble by sending their son to Reed College in Portland, Ore., but Steve quickly rebelled against the liberal arts school, skipping his required classes and favoring dance classes instead. The structure, combined with the cost of tuition, pushed Jobs to drop out of Reed. However, he continued taking classes and credited his calligraphy course as the reason the Mac had multiple typefaces and proportionally spaced fonts.
After Wozniak built the Apple Mac I, he showed it to Jobs, who recommended they sell it. Together, after Jobs sold his Volkswagon and Wozniak sold his HP calculator for seed money, they and Ronald Wayne created Apple Computer in Jobs' garage. Wozniak focused on the technical aspects of the computer while Jobs focused on calling and collecting investors.
On August 26, 2016, an Apple Mac I prototype sold for $815,000. CNN reports only six Apple Mac I's are still in working order.
Jobs first met Chrisann Brennan while attending Homestead High. Brennan and Jobs maintained an on-and-off-again relationship for several years and, when Jobs was 23, Brennan gave birth to daughter Lisa on May 17, 1978. Jobs denied paternity, but a DNA test proved he was Lisa's father, forcing Jobs to pay $385 per month in child support. Jobs improved that to $500 per month when Apple went public.
When Jobs left Apple for the first time in 1985, he apologized to Brennan and developed a relationship with his first child, changing her name to "Lisa Brennan-Jobs" when she was nine.
While Apple's 1983 release, the Apple Lisa, sold only 100,000 units, the model became the inspiration for the following year's Apple Macintosh. Due to a high price point and lack of software, the Macintosh struggled to compete with the IBM PC, but found footing with education and desktop publishing -- despite the computer's historic, $1 million Super Bowl ad and the first of Jobs's Mac keynote speeches.
A fight over Chairman of the Board Jobs' Macintosh project and CEO John Sculley's Apple II project (which accounted for 85 percent of Apple sales at the time) led to both Jobs and Sculley trying to oust the other from the company. When Jobs' plan failed and Sculley informed Jobs he had the votes to reorganize Apple (without its co-founder), Jobs resigned, taking five senior Apple employees with him when he started his next computer venture, NeXT.
Sculley would, himself, be forced out by the Apple board in 1993.
Jops paid Lucasfilm just $5 million for The Graphics Group, a branch of Lucasfilm's computer graphics division, and gave the company another $5 million as capital. Over the next decade, with the company struggling to find an identity and Jobs investing more and more money (Fortune guessed in the ballpark of $50 million) in to keep it afloat, he considered selling Pixar to Microsoft as late as 1994. One year later, Pixar debuted Toy Story, which went on to make over $350 million worldwide at the box office.
A University of Pennsylvania graduate, Laurene Powell was a student at Stanford Business School when she attended a Steve Jobs lecture in October of 1989. Jobs, who admitted to being smitten at first sight and who asked Powell to dinner after the lecture, proposed on New Year's Day the following year. The pair were married until Jobs' death in 2011.
Jobs and Powell were married in a Buddhist ceremony at the Ahwahnee Hotel in Yosemite Park on March 18, 1991. In September, Laurene gave birth to the couple's first child, Reed, followed by Erin in August 1995, and Eve in 1998.
In 1996, Apple announced plans to buy Jobs' venture, NeXT, for $427 million. Jobs, who had spent $7 million to start the project before leaning on outside funding -- notably, billionaire and presidential candidate Ross Perot, who invested heavily -- was brought back to the company he had started in his garage.
When Apple stock hit a 12-year low in 1997 (due in part to Jobs anonymously selling 1.5 million shares) and the company losing hundreds of millions, Jobs was able to convince the board to oust then-CEO Gil Amelio in July. In September, Jobs became the interim CEO. In 2000, Jobs became the permanent CEO of the company.
The third generation of Apple's Macintosh program sold for $1,299. The iMac was among the first computers to rely on USB ports rather than a floppy disk drive. Jobs and his newly-promoted chief of industrial design, Jonathan Ive, emphasized the case of the computer (the gumdrop design, with the colored plastic back) and its web capabilities -- the "i" in "iMac" stands for internet . . . in large part due to the fact that advertising agent Ken Segall convinced Jobs not to call it the MacMan.
First introduced on Oct. 23, 2001, the iPod held between five to 10 Gigabytes and sold for $399. Despite its late release date, Apple managed to sell more than 100,000 iPods before the end of the year. After three years of lackluster sales, the iPod became more popular in 2004 with the introduction of the Mini, before exploding in 2005 and beyond with the introduction of the Nano, Color, Shuffle and Touch.
In October 2003, Jobs was diagnosed with pancreatic cancer and announced the diagnosis to his employees the following year. Rather than following doctors' recommendations, Jobs sought pseudo-medicine to try to haturally heal. Experts disagree about whether Jobs would have survived his condition had he received traditional medical treatment sooner.
When Disney purchased Pixar in January 2006, Jobs didn't just sell a company he founded with $10 million for 74,000 percent of his original investment. Due to the all-stock nature of the transaction, he also became the largest shareholder in the Walt Disney Company with seven percent.
The first iPhone was released on June 29, 2007 after Jobs unveiled the concept in January of the same year. Apple sold 3.7 million iPhones in 2007, 13.7 million in 2008 and 25.1 million in 2009, rising dramatically each year until 2015, when the company (temporarily) peaked at 231.5 million sales.
Released April 3, 2010, the original iPad offered from 16 to 64 Gigabytes and cost between $499 and $829. iPad sales peaked in 2014, with 68 million units sold, but, while tablet sales have dropped worldwide, Apple maintains the second-largest tablet market share (26 percent), behind rival Samsung.
Jobs, in his August 2011
resignation letter to the board
, wrote, "I have always said if there ever came a day when I could no longer meet my duties and expectations as Apple's CEO, I would be the first to let you know. Unfortunately, that day has come . . . . I believe Apple's brightest and most innovative days are ahead of it. And I look forward to watching and contributing to its success in a new role."