In-Home Senior Care Services
Seniors Helping Seniors® in-home care services brighten the lives of seniors who can benefit from a helping hand and a friendly smile. Our caregivers, who are seniors themselves, make your life easier by providing compassionate care in the comfort of your home. Our in-home care services empower seniors to continue to live independent lives by taking care of day-to-day tasks that become more challenging as you age. As your health and personal requirements change, we're here to assist in the ways you find most helpful.
Our Seniors Helping Seniors® in-home senior care starts with a clear understanding of who you are and what we can do to make your life a little easier and a little brighter. Whatever services you need and whenever you need them – for yourself or a loved one – we think you'll discover that having assistance from a warm, caring, and dedicated senior caregiver can make all the difference in the world. We invite you to learn more about our offerings. Our seniors are ready to provide the in-home care and companionship that you've been looking for.
Around the House
-Companionship
-Light Housekeeping
-Cooking and Shopping
-Assistance with Personal Care
-Pet Care
-Light Handyman Services and Small Repairs
-Yard Work
-Light Handyman Services and Small Repairs
-Yard Work
-Medication Reminders
-Mailing Letters and Bills
-Safety and Fall Prevention
Out and About
-Escort to Appointments and Events
-Running Errands
-Outings and Trips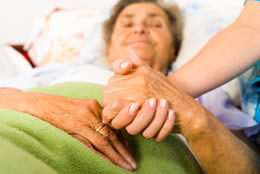 For Family Caregivers
-Dementia and Alzheimer's Care
-Long-Distance Check-Ins
-Respite Care
-Overnight Stays and 24-Hour Care
Our in-home care feels less like a service and more like getting a little help from your friends®. Our caregivers are compassionate fellow seniors who are carefully matched to your specific needs, personality, and preferences.
Our Seniors Helping Seniors® services are ...a way to give and to receive®. Enjoy a flexible schedule, earn extra income, and lend a hand with a senior's daily living needs. If you are an experienced caregiver or just love helping others, please take the first step today.