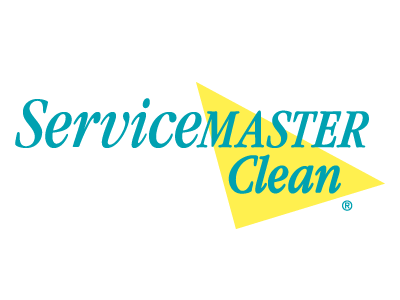 ServiceMaster Clean
Provide a valued service clients can't do without. Scalable, award-winning and committed to excellence for over 60 years.
Startup Costs: $60,000 - $79,900
Financing Available: Yes

Be part of a $52 Billion Industry by owning a Janitorial Franchise
A ServiceMaster Clean®Janitorial franchise can offer you the opportunity to become an integral part of the businesses that make your community run -- education, healthcare, banking, entertainment, non-profits and more -- by offering them a quality service that you and they can be proud of.
Additional Benefits of a Janitorial Cleaning Franchise:
Low investment costs and may start as home-based
We are different than other janitorial franchises – you're building a business, not buying a job
Very scalable business (add equipment and employees as you secure new contracts)
Recession-resistant business opportunity (commercial cleaning is always a necessity)
Finance 80% of initial franchise fee and equipment through our affiliation with ServiceMaster Acceptance Company* (SMAC)
Wide range of markets (education, healthcare, business, government)
The advantage of converting your cleaning business with our Fast Start marketing program
Business to business opportunities (you're not dealing with the general public)
ITEM 19: FINANCIAL PERFORMANCE REPRESENTATIONS**
The tables above include Ownership Groups with at least $200,000 in annual gross sales from Janitorial Services. Of the 454 Ownership Groups, 273 (or 60%) had annual gross sales of at least $200,000 attributable to Janitorial Services during the three year period 2011-2013. Ownership Groups included in the table above have an average of 1.7 franchise agreements per Ownership Group. Ownership Groups with an average of less than $200,000 in annual gross sales for Janitorial Services during the three year period 2011- 2013 have been excluded. Ownership Groups with an average of less than $200,000 in annual gross sales account for 4.6% of annual gross sales for all Ownership Groups. Lower gross sales may be a result of a focus on a different service line among other potential causes.
Is it time to explore a new Business Opportunity?
So you're here, researching the ServiceMaster Clean® janitorial franchise business opportunity for one, overarching reason: you're looking to make a change. This need for change was likely spurred from a number of reasons, including:
You have been climbing the corporate ladder for years, and frankly, you're tired of working too hard for someone else's benefit.
You have a background in business management and feel like you can adapt your knowledge and skills in your own business opportunity.
You own and operate an independent janitorial company and want to take your cleaning business to the next level. To learn more about our janitorial franchise conversion program, click here.
Even if none of the above scenarios describe your personal situation, we're happy you're here. Our janitorial franchise business is comprised of franchisees from many different personal and professional backgrounds. We feel that each person brings something unique to our system, helping us to continue to grow and evolve as a franchise.
What makes an ideal janitorial franchise candidate?:
Someone who wants a management business
Good people skills with customer service experience
Supervisory and/or sales experience
Well organized and willing to follow a proven system
A desire to work hard and build a business to be proud of
Someone who is ready to take advantage of a new business opportunity