Is AI About To Replace Editors For Online Encyclopedias? One Wiki Has Already Implemented AI Tech
IQ.wiki has thousands of wikis on complex topics from cryptocurrencies to blockchains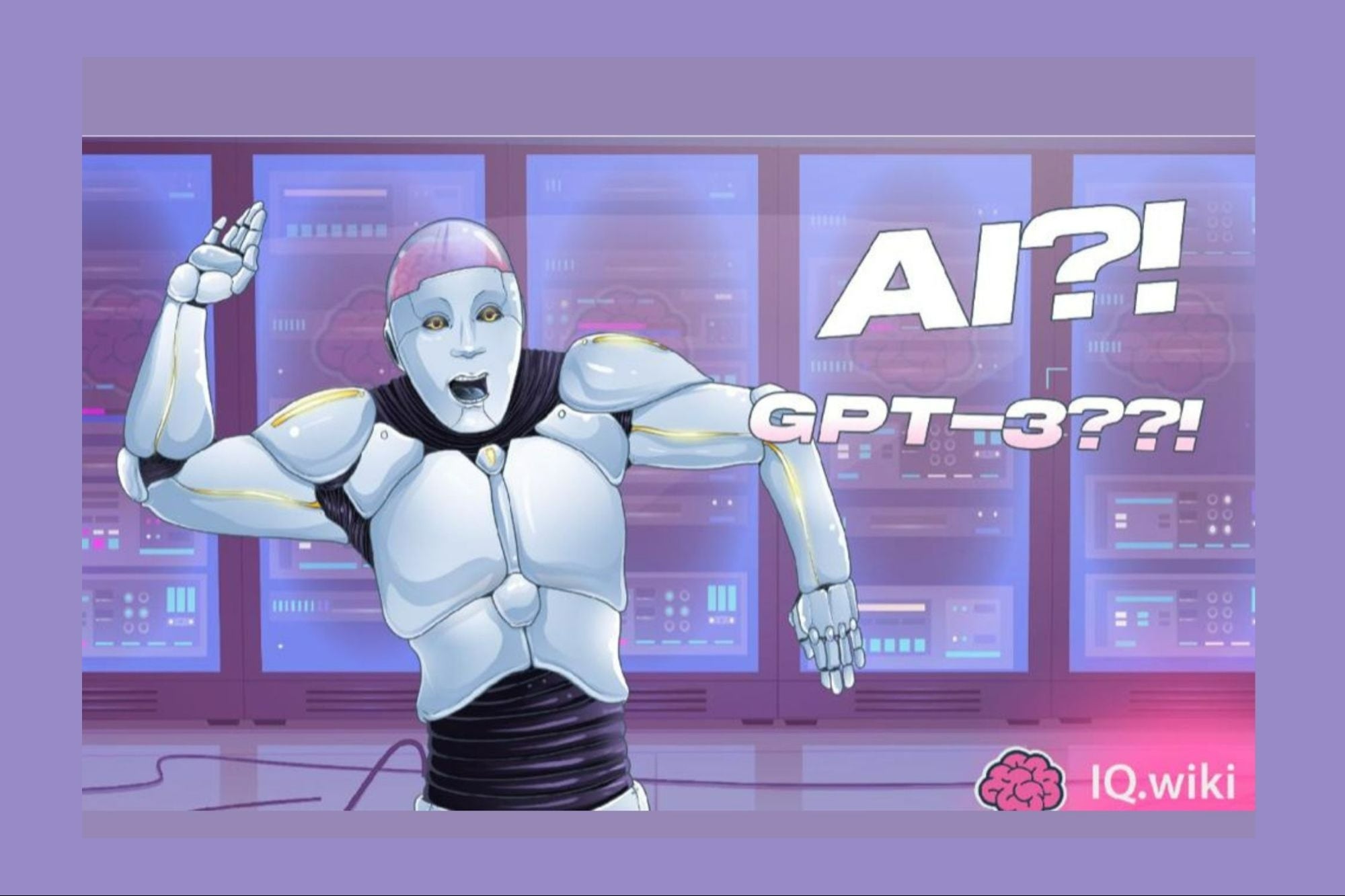 Opinions expressed by Entrepreneur contributors are their own.
You're reading Entrepreneur Asia Pacific, an international franchise of Entrepreneur Media.
ChatGPT, the popular chatbot from OpenAI, recently became the fastest-growing consumer application in history, reaching an estimated 100 million users in less than two months. According to the latest MLIV Pulse survey, advanced AI models like ChatGPT and GPT-3 have the potential to eventually replace many jobs in the financial, media, legal, and technology sectors. With the rapid rise of AI, many wonder if AI will replace human editors for online encyclopedias and other crowdsourced projects.
IQ.wiki, the world's largest blockchain and cryptocurrency encyclopedia, recently became the first encyclopedia to integrate OpenAI's GPT-3 language model. You may have heard of IQ.wiki under its previous name Everipedia. In 2018, Everipedia became well known as the first blockchain encyclopedia with the launch of the IQ token. In 2022, the site rebranded as IQ.wiki to showcase how the IQ token and blockchain technology are central to the platform. The IQ token is a cryptocurrency dedicated to building a more intelligent future through artificial intelligence and blockchain technology.
IQ.wiki has thousands of wikis on complex topics from cryptocurrencies to blockchains. The community of editors who contribute to IQ.wiki enjoy creating and editing in-depth wiki articles on blockchain technology-related topics but summarizing long articles can often be a time consuming and boring task.
By integrating GPT-3, 5000-word IQ.wiki articles like the page on the Bored Ape Yacht Club can be summarized in seconds. This frees up time that editors can use to research, create, and edit new IQ.wiki articles.
While many are concerned about AI integrations replacing humans, IQ.wiki sees a massive opportunity for human editors to work with artificial intelligence models. One of the challenges in building better artificial intelligence models is getting honest high quality feedback on AI responses. Honest human feedback is one of the key tools for improving AI systems.
If trained irresponsibly by AI models can end up doing far more harm than good. One infamous example of this was Microsoft's experimental AI Chatbot, Tay, which came out in 2016 and was quickly shut down after Twitter trolls trained the AI to make racist remarks.
IQ.wiki Chief Brain, Navin Vethanayagam, explained why he sees IQ.wiki as a safer and better platform for training AI models.
"Specialized online encyclopedias like IQ.wiki which have quality content that's been reviewed by editors are a much safer place for AI models to get honest and useful feedback. As AI models improve based on editor feedback they'll quickly be able to handle repetitive tasks like summarization and spelling, grammar, and formatting edits.
With a community of editors dedicated to creating and editing quality specialized online encyclopedias like IQ.wiki are the ideal testing grounds for AI models. We are building a system around training AI models where our editors will rate and give feedback to AI language models that contribute content. BrainDAO the DAO that manages the IQ token will then provide IQ token rewards to highly rated AI models incentivizing AI training and development."
Another area where IQ.wiki sees artificial intelligence as being able to help both editors and readers of online encyclopedias is in translation.
The challenge with using traditional translation software like Google Translate to translate wiki articles is that words can have many meanings in different contexts, especially when dealing with specific industries or topics. The advantage of AI language models is that they can be trained for more specialized translation tasks and learn from feedback.
Once trained, AI language models could quickly translate complex wiki articles into dozens of languages. This will greatly expand access to knowledge. It will also allow editors who speak different languages to more easily collaborate and build on each other's work.
Seeing how IQ.wiki is integrating AI to make it easier for human editors to contribute, improve AI models, and share knowledge across languages it looks like AI won't be replacing the humans who contribute to online encyclopedias.