#10 Must Known Facts for Every Employee to Increase Productivity at Work
Smooth work-life balance helps workers feel more motivated and less frustrated at work
Opinions expressed by Entrepreneur contributors are their own.
You're reading Entrepreneur India, an international franchise of Entrepreneur Media.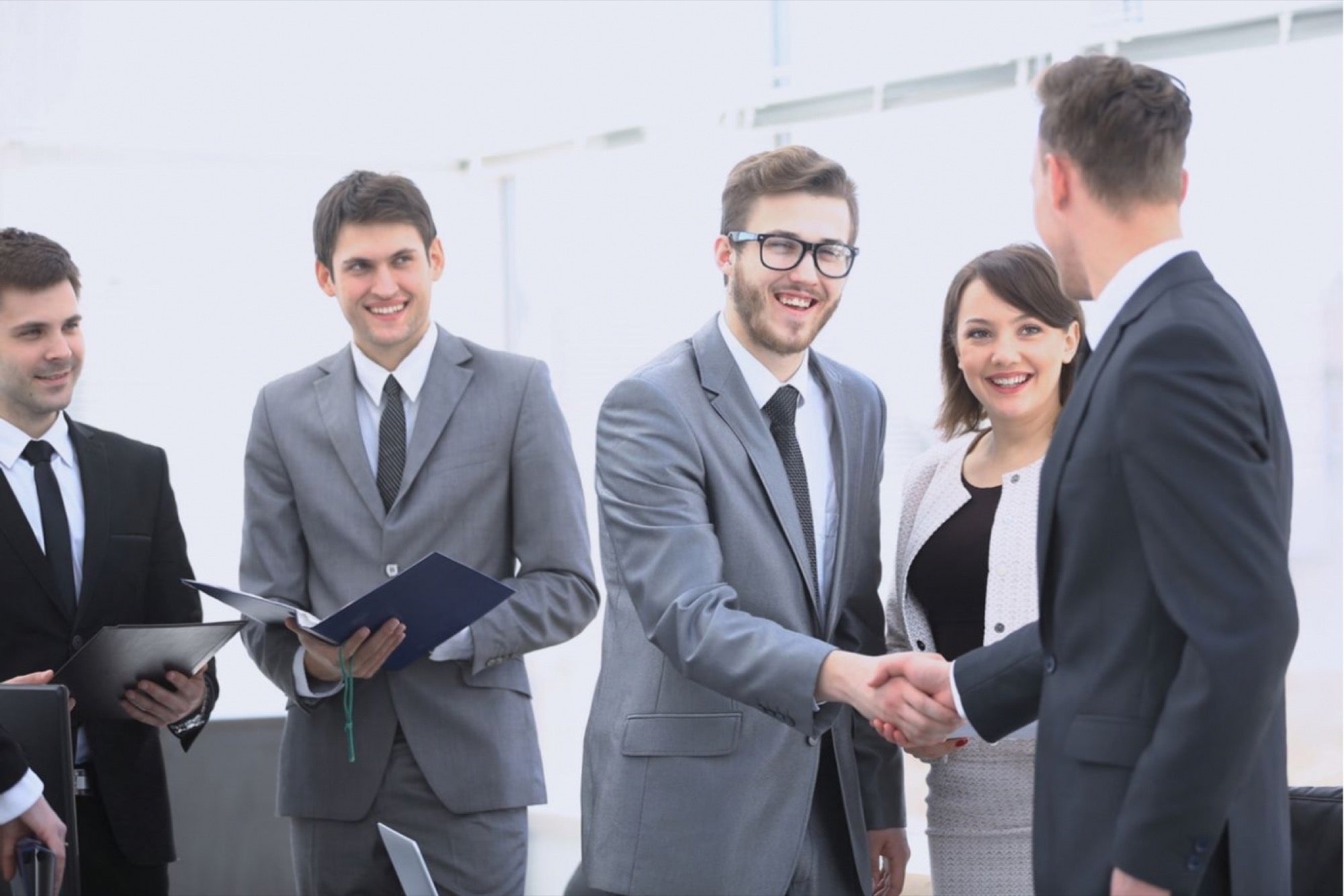 Employee productivity is a bit like breathing. It is important in keeping your company alive and thriving. Moreover, when all is going well, you probably don't overthink about it.
However, when things get laboured, or there's a major blockage, operations quickly grind to a halt. On the other hand, when things are going smoothly, they tend to continue without much intervention. Moreover, that is a good thing.
Greater Control Over Personal Lives Ensures Better Performance at Work
When employees feel a greater sense of control over their personal lives, they tend to have better relationships with management and can leave home issues at home and work issues at work. Smooth work-life balance helps workers feel more motivated and less frustrated at work, which thereby boosts company productivity and reduces the number of conflicts among co-workers and management.
Companies who gain credit for encouraging work-life balance have become very attractive to workers and will draw a relevant pool of candidates for new employment opportunities.
Some of the many ways through which employers can promote work-life balance without compromising on office performance are as follows:
Exercise Every Day
One of the most positive ways to overcome tension is physical activities, and every non-disabled adult should get at least 30 minutes of it per day. Employees who eat properly and exercise are less at risk of getting sick and absent days from work, which could eventually minimise from your company's productivity. Many office buildings have a gym on site. So encourage your employees to use it regularly if your workplace has this facility. If not, consider offering your workers a membership discount at a neighbourhood gym. To encourage your employees that have Fitbits or other fitness devices to connect with each other for a little healthy competition and motivation.
2. Childcare
As a parent, childcare duties never stop when you leave home for work. A family-friendly work environment has proven to serve both employees and employers in many different industries.
You can consider offering an onsite childcare service that employs a trusted staff and takes the frustrations out of other daycare and babysitting services. If this is not likely, then you may want to offer your employees a childcare service discount to lighten the stresses of caring for children during the workday and lessen the deduction amounts of missed working hours.
If none of these alternatives is likely for your business, try to allow your workers at least some flexibility to care for their children. This can include their chance to take time off to pick up a sick child from school, their chance to see a child's school play at lunch time, or flexible start/end time for parents who drop off or pick up kids from school.
3. Company Tours
To help your workers get familiar with each other in a non-stressful capacity is by offering an occasional group outing.
For example, you could organize a company-paid lunch either to be served in the office or at a favorite group-friendly restaurant nearby. Happy hours, holiday parties and birthday celebrations are other fun ways to get out of the office and bond in a non-traditional setting. However, you do not have to even move out of the office to achieve this feeling of comradeship. Few small companies have found great success in breakfast-club plans in which employees take turns bringing in their favourite breakfast (either homemade or store-bought) to share with co-workers.
4. No Fear of Delegate
While this tip might seem the most apparent, it is often the most challenging to put into practice. We get it–your company is your baby, so you want to have a direct hand in everything that goes on with it. While there is nothing wrong with prioritizing quality (it is what makes a company successful, after all), checking over every big or small detail yourself rather than delegating can waste everyone's precious time.
Instead, give this responsibility to qualified employees, and trust that they will fulfill the tasks well. This gives your workers the opportunity to gain skills and leadership experience that will ultimately benefit your company. You hired them for a reason, now give them a chance to prove you right.
5. Match Tasks to Skills
Knowing your employees' skills and behavioural styles is essential for maximising efficiency. For example, an extrovert, original, out-of-the-box thinker is probably a great person to pitch concepts to clients. However, they might struggle if they are given a more rule-intensive, detail-oriented job.
Asking your employees to be great at everything just isn't practical–instead, before giving a worker an assignment, ask yourself: is this the person best suited to achieve this task? If not, find the right person whose skills and styles match your needs.
6. Keep Aims Clear & Centered
You cannot expect from an employee to be efficient if they do not have a focused goal to aim at. If a goal is not defined and possible, employees will be less productive. So, try to make sure workers' tasks are as clear and narrow as possible. Let them know exactly what you expect from them, and tell them specifically what impact this assignment will have.
One way to do this is to make sure your goals are "SMART" – specific, measurable, attainable, realistic, and timely. Before assigning a worker a task, ask yourself if it fits each of these requirements. If not, ask yourself how the work can be tweaked to help your employees stay focused and efficient.
7. Cease The Excess
If possible, try not to give employees less, additional tasks when they are focused on a larger goal. Take a look at the team's usual routine, and see if there is anything that you can cut to give workers more time to concentrate on higher-priority assignments.
For example, if employees are asking to write daily reports for their supervisors, but supervisors do not have a chance to read them, consider cutting the reporting requirement. Doing something simple as a formality is wasting precious time that could be used for accomplishing goals that help your company.
8. Lead and Develop Employees
Lessening training, or cutting it all together, might seem like a good way to save a company's time and money. However, this could eventually backfire. Forcing workers to learn their jobs on the fly can be extremely inefficient. So, instead of having workers haphazardly trying to accomplish a task with zero guidance, take the extra day to teach them the necessary skills to do their job. This way, they can set about performing their duties on their own, and your time will not be wasted down the road correcting errors or answering stupid questions.
Helping your employees to expand their skill sets will build a much more advanced workforce, which will benefit your company in the long run. There are some other ways you can encourage employee development: individual coaching, seminars, sessions, workshops, shadowing or mentoring, or even just expanding their reliability. Providing these opportunities will give employees additional skills that allow them to boost their efficiency and productivity.
9. Deliver Feedback
There is no hope of increasing employee effectiveness if they do not know they are inefficient in the first place. This is why performance reviews are essential – measure your employees' performance, then hold individual conferences to let them know where they are excelling, and what areas they need to work on.
Increasing employee efficiency is not all about what they can do better – some of the responsibility falls on you as well. However, just like your staff, you are not psychic. So after reviewing your employees, ask them what you could do to help them improve. Possibly they would like a bit more guidance on certain tasks or would prefer a bit more room for creative freedom. Asking for feedback not only offers you clear, immediate ways to help your employees to be better, yet besides, a culture of open dialogue that will allow for continued development over time.
10. Impressive Future Plan
Things that might seem like an unproductive use of time to you now might be to your success in the long run. So, before denying an apparent misuse of time, ask yourself how this could benefit your business.
Investing in HR software now can save your business – and your employees – countless hours down the road. It will improve performance, reduce stress, and help your business grow.
"By utilizing a number of our efficiency tips, you can be sure that you do not fall behind and put that extra hour to good, productive use."