Una nueva zona de confort
Incursionar en este modelo de negocio, redituará notablemente tu situación financiera.
Vivir en una situación cómoda es algo natural que todos anhelamos; cada persona tiene un ideal o un concepto propio respecto a esta postura, sin embargo, cada zona de confort tiene sus respectivas características y condiciones. Experimentar estabilidad en cada ámbito (familiar, laboral, económico, social) tiene un tope máximo que nos invita a trabajar con constancia para mantener la situación en equilibrio, para no verse rebasado por nuevas exigencias, obviamente, si es que se desea permanecer en esa posición.
Tener éxito en todo proyecto trazado no es cómodo, sobre todo en el mundo de los negocios; elevar nuestra condición de vida requiere mucho esfuerzo, compromiso y determinación y en repetidas ocasiones, arriesgarse a afrontar diferentes retos a los que no estamos acostumbrados.
Crecer significa aprender, conducirse, manejar y vivir cosas nuevas que al principio serán desconocidas, pero como toda etapa en la vida, al dominarlas y encontrarles el gusto, se convertirán en una nueva zona de confort donde conseguirás otros resultados, es aquí donde la visión de un emprendedor toma forma para hacer cosas diferentes y obtener resultados diferentes.
Nos complace compartir y presentarles a BE A LASH GIRL!® Una franquicia que ha logrado posicionarse y consolidarse con éxito en la industria de la belleza en México, especializándose en la colocación de extensiones de pestañas y spa. Su óptimo resultado se ha dado gracias al adecuado desarrollo de su sistema en donde los altos estándares de calidad de los servicios y productos ofertados, se fusionan en armonía con el minucioso cuidado y atención de las necesidades que existen en el mercado. Es fundamental señalar que este crecimiento depende en un gran porcentaje del emprendimiento de sus franquiciatarios, quienes asumieron con firme decisión, el reto de incursionar con este modelo de negocio, redituando notablemente su situación financiera. El primer y más importante paso que tuvieron que dar, fue el salir de su zona de confort para acceder a otro nivel de vida.
No debemos olvidar que los grandes riesgos conllevan grandes ganancias, pero es un hecho que ante cualquier riesgo, el factor "miedo" está presente, ante la incertidumbre de incursionar en terrenos inexplorados, sobre todo cuando asociamos esta palabra con "obstáculos", no obstante, es en este momento donde el valor agregado de la franquicia cobra importancia. Esta plusvalía consiste en brindar el acompañamiento y las herramientas adecuadas para salir avante en esta aventura.
Confirmamos a través de la experiencia compartida de los mismos franquiciatarios de BE A LASH GIRL!®, el apoyo para salir de la zona de confort sin estar desprotegido, minimizando riesgos, asegurando tu inversión y cuidando tu patrimonio, con base en la fortaleza de una franquicia probada, que como mencionamos en un principio, no solamente afianzó la excelencia de cada uno de los elementos que conforman este negocio, sino que compite con firmeza y constante expansión, en uno de los mercados más estables a nivel global, la belleza.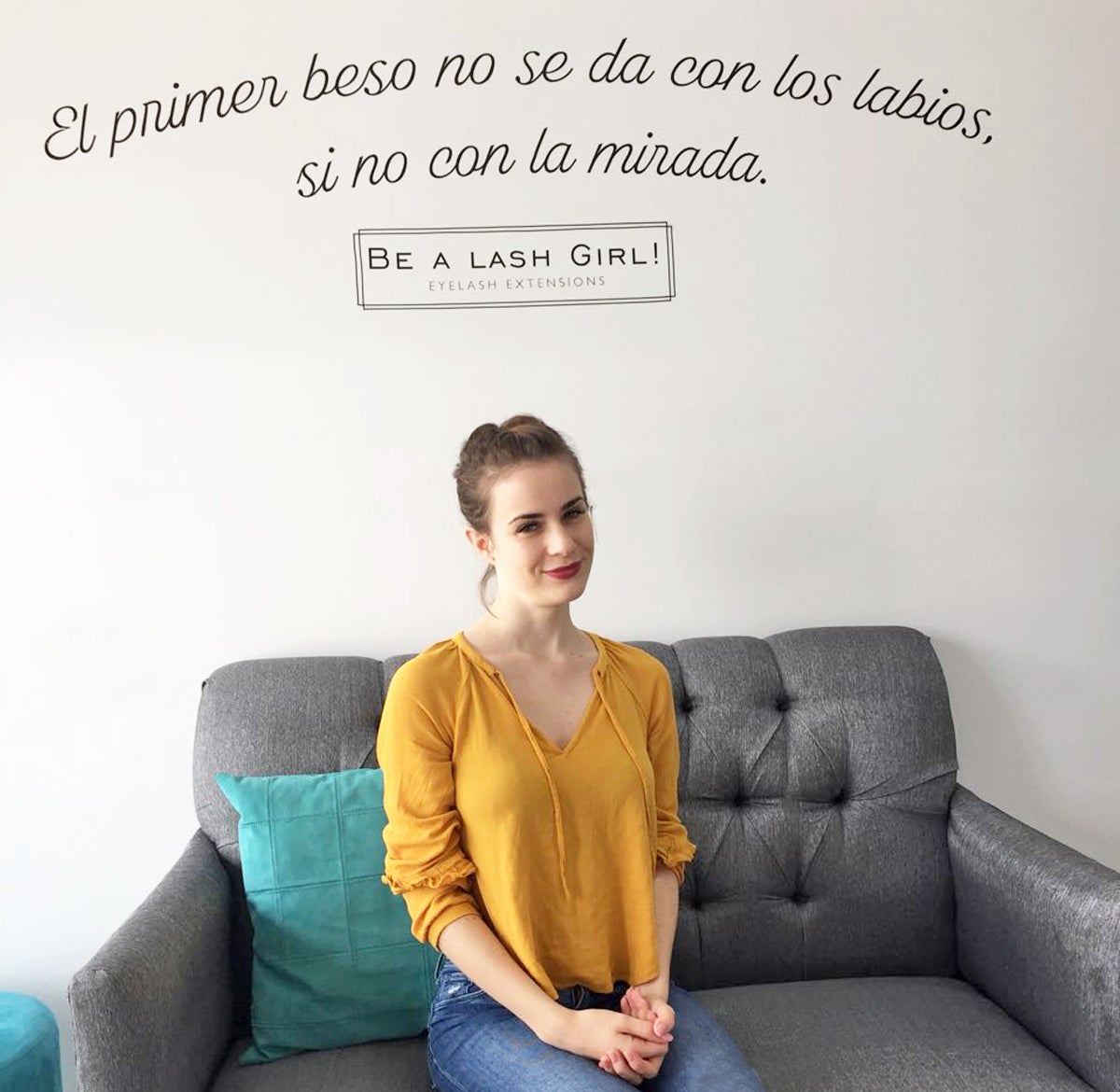 Te invitamos a que los conozcas y hagas del ascenso permanente tu nueva zona. No te establezcas, permanece en movimiento con la seguridad de estar acompañado todo el tiempo y disfruta del balance que esta dinámica le otorgará a tu presente y a tu futuro. Emprende con convicción y entusiasmo y crece con tranquilidad, confianza y certeza. Dale la bienvenida a tu nuevo nivel de confort.
¡Invierte hoy de una manera inteligente, confiable y segura para garantizar tu patrimonio!