The Most Important Skill at the Office Isn't Being Taught in School
Some school environments go so far as to discourage this skill.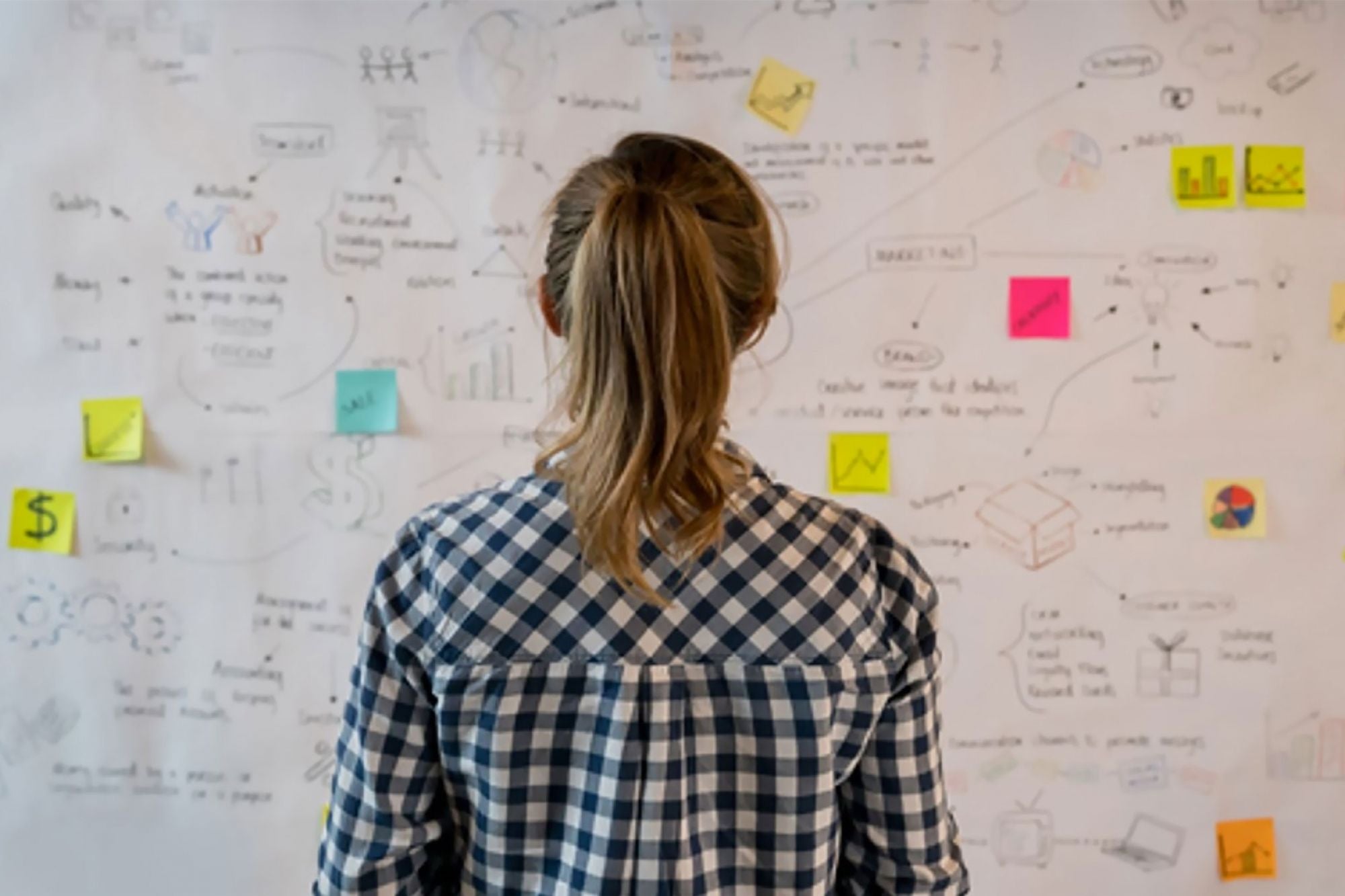 This story originally appeared on GOBankingRates
Think back to what you learned in school that's helped you in the working world. Of course, there's reading, writing and math as well as problem solving and teamwork. But, there's one fundamental skill that probably wasn't cultivated in the classroom and may have even been discouraged, even though it's so valuable it may be the key to your next raise.
Related: 16 Successful Entrepreneurs on the Worst Advice They Ever Received
That skill -- or, some might say, innate trait -- is curiosity. Behavioral scientists have found that it's one of the most valuable attributes in the workplace. Yet, curiosity often is not fostered in schools, especially those driven by test-based performance standards, said Andrew Minigan of The Right Question Institute in Education Week. Businesses don't always encourage it in employees, either, even though curiosity is one of the signs that you're doing better at work than you think.
Why curiosity isn't cultivated
Although company leaders typically see the value in curiosity, many don't encourage it because they think it will be harder to manage employees who explore their own interests, according to research by Harvard Business School behavioral scientist Francesca Gino. Plus, many employers don't give employees free time to explore ideas because they want them to focus on meeting deadlines.
"In a survey I conducted of more than 3,000 employees from a wide range of firms and industries, only about 24 percent reported feeling curious in their jobs on a regular basis, and about 70 percent said they face barriers to asking more questions at work," Gino wrote in the Harvard Business Review.
Curiosity leads to innovation.
Although curiosity often isn't cultivated, it offers plenty of benefits for employees, leaders and businesses. One of the biggest is innovation. In her article in the Harvard Business Review, Gino pointed to research that shows that an increase in curiosity leads to an increase in creativity.
That then leads to innovation, improvements in the workplace and better solutions to problems. After all, if it weren't for people's desire to question and explore, iconic innovations that are part of daily life now wouldn't exist.
Related: 10 Steps to Help Get Your Career Back on Track
Curiosity contributes to better performance.
Studies show that curiosity can increase worker productivity, not decrease it, said executive coach and career strategist Elizabeth Koraca. One study of 120 employees by Gino found that natural curiosity was associated with better job performance evaluations from supervisors.
Curiosity fosters better communication.
While working with executives in a leadership program at Harvard Kennedy School, Gino divided participants into groups. Some groups were given a task to increase their curiosity. Those participants performed better than the control group because they had shared more information and listened better to each other. Having good communication skills like these can improve your chances of getting a higher paying job.
Curiosity helps reduce conflict.
When people are curious, they're more likely to see things from other people's points of view rather than just their own, Gino found in her research. As a result, curious people tend work better with others and have fewer conflicts.
Curiosity can lead to better solutions.
Gino has found that curiosity can help both employees and supervisors adapt to uncertainty. Being curious forces us to give more thought to decisions and come up with creative remedies rather than default to the simplest solution to problems, she said in the Harvard Business Review.
Related: How to Set Career and Financial Goals You'll Actually Achieve
How to cultivate curiosity
Kids are curious by nature. But, that curiosity can be snuffed out by adulthood. "By the time some of us get to the workplace, it's keep your head down, let's not be perceived as questioning authority," Koraca said.
But, you can rekindle your curiosity. "It's never too late to pick up these skills," she said. There are several ways to become curious to improve your performance in the workplace and achieve your dream career.
Be inquisitive.
"If you're curious, you're asking questions," Koraca said. And, no, being inquisitive won't make you look incompetent. In fact, asking questions and listening with an open mind will help you gain knowledge and give you clarity, Koraca said.
Plus, being inquisitive will help you be seen as a leader, she said. If you're quiet and don't contribute to meetings at work, you won't get noticed. But, if you ask informed questions -- which means doing your research before speaking up -- you'll be seen as someone who has something to add to the conversation.
Koraca said she had a client who was afraid to speak up in meetings, so she helped him get more comfortable with asking questions. Over time, that helped him figure out how to land a promotion.
Ask yourself questions.
Asking others questions and listening closely to their answers can help expand your knowledge. But, it's also important to get in the habit of asking yourself questions as you work and go about your day to cultivate your curiosity.
"Make time to ask why something is like it is, and look at alternative explanations," said leadership consultant Simon Walker. "Be curious about what seems "everyday' normal. Ask, "Why is it like this?' Most disruptive innovation starts like this."
Related: 12 Expenses Successful People Don't Waste Time or Money On
Develop interests outside of work.
Getting involved in interests outside of work can foster curiosity and make you a more appealing candidate for a job or promotion. Plus, exploring a variety of activities can help broaden your knowledge and your outlook. "You're bringing a new perspective to the table when somebody else gets curious and starts to ask questions at a meeting," Koraca said.
And when potential employers ask you about what you enjoy doing when not working, they'll see that you enjoy expanding your knowledge.
Continue to learn.
Developing a passion for learning and striving to increase your knowledge can help fuel your curiosity. To increase your desire to learn, Walker recommends posting a note on your computer screen that reads, "Don't assume." "The biggest killer to curiosity is assuming you know enough," he said.
As you work to increase your knowledge, make sure you vary the sources of information you use so you get a diversity of insights, Walker said. In other words, don't rely on the same website or news source to get all of your information.
Broaden your network.
Curious people do well at work thanks in part to diverse networks, Gino said in the Harvard Business Review. Use inquisitiveness to create ties with people throughout your workplace and to learn about their ways of doing business to help improve your own work. And build a powerful network outside of work to meet people in other fields to gain exposure to other ways of doing things.
Remind yourself to be curious.
To get in the habit of being curious, Koraca recommends using reminders to prompt you to be more inquisitive, network and develop interests outside of work.
"We're often set in our ways," she said, so make a list of things you want to try and refer to that list frequently. "If we're not reminded by it, we're most likely going to forget," she said.
Take small steps.
Being curious means stepping out of your comfort zone for a lot of people, Koraca said. So, it's important to take small steps. "You don't have to take over a meeting with 50 questions," she said. Start slowly by only asking questions, getting involved with extracurricular activities or attending networking events when you feel comfortable doing so. As you gain confidence with each experience, it will become easier. Before you know it, you'll find that your curiosity has been cultivated and that you're getting ahead -- you may have even figured out how to set career and money goals you'll actually achieve.