The 12 Movers and Shakers of Asia's Mighty Financial Sector
From fintech companies to multinational companies, the move of these influencers could lead to potential disruption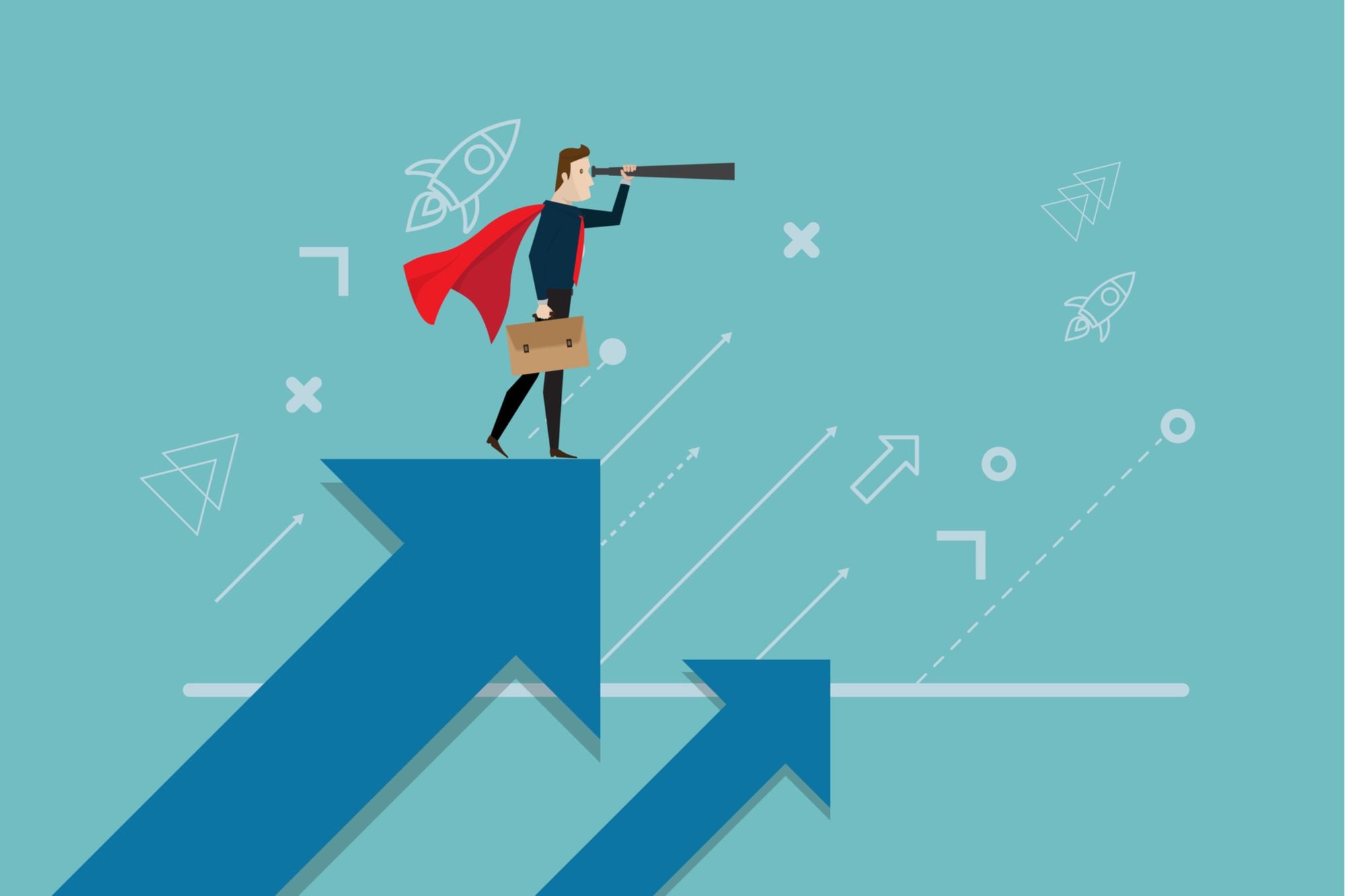 You're reading Entrepreneur Asia Pacific, an international franchise of Entrepreneur Media.
With the digital disruption and focus on financial inclusion, Asia is a hot spot for the financial services sector.
According to the Asian Development Bank, after the Asian financial crisis in 1997-1998, the region's financial sector has strengthened significantly. However, it still lags substantially behind that of developed economies and there is room to grow.
Having said that, to tap into the opportunity you need to look ahead of the time and make the best out of it or at least make some positive impact on the business ecosystem.
Entrepreneur presents you the movers and shakers of Asia's Finance Sector.
Peng Lei
Peng Lei, who is also known as Lucy Peng, is one of the co-founders of Alibaba. There she overlooked the HR department during the e-commerce company's early years. In 2010, she was named the CEO of Ali Pay and two years later, was moved to head Alibaba's Small and Micro Financial Services.
The boss lady was also involved in Ali Pay's rebranding as Ant Financial, which at present is the world's highest-valued fintech company.
She is considered to be one of the most powerful women entrepreneurs in the Asian fintech market. It was during her tenure, Ant Financials and the parent group Alibaba acquired 40 per cent stake in India's fintech unicorn PayTM.
Additionally, under her leadership, Ant Financial raised $4.5 billion, the largest private fundraising round for an internet company. The fintech company was then valued at $6 billion.
During the second half of 2016, Peng was succeeded Eric Jing as the Chairman and CEO of Ant Financial.
Uday Kotak
In the 1980s, Uday Kotak started Kotak Mahindra Finance as invoice discounting business.
After trying his hands in lending, insurance and asset management, Kotak Mahindra was the first non-banking finance company to receive a commercial banking license from Reserve Bank of India.
Presently, Kotak is the Managing Director of the Bank.
The bank is well known for 811 initiatives, which launched in March 2017 and named after the day demonetisation was announced in Indian – November 8. It is a zero maintenance digital bank account, along with a virtual card. Consumers could also earn a 6 per cent interest per annum on their savings.
Within two years of the launch, the bank doubled its customer base to 16 million users.
Masayoshi Son
Talking about visionaries, we couldn't miss Masayoshi Son.
He is the man behind SoftBank and has significant stakes in some of the largest internet companies across the globe Alibaba, Yahoo, Uber, PayTm, Ola, Snapdeal, etc.
Presently, Son is also believed to be the richest man in Japan.
Jing Ulrich
Jing Ulrich is the Managing Director and Vice Chairman of Asia Pacific at JPMorgan Chase.
According to her LinkedIn profile, she is the strategic advisor to the firm's most senior global clients across all sectors and asset classes and is also responsible for building relationships with executives at Asia's leading enterprises. This makes her one of the influencers in the investment world.
The Chinese media often dubs Ulrich as 'the unofficial voice of China' and the 'Oprah Winfrey of the investment world.'
Vijay Shekhar Sharma
Vijay Shekhar Sharma is one of the self-made new-age entrepreneurs of the India and founder of Paytm, which backed by Jack Ma's Alibaba and SoftBank.
It was the first payment company in India to report over 100 million app downloads – courtesy the demonetisation drive in the country.
Presently, Paytm has expanded is business from e-commerce to wealth management and payments bank.
Last, the payment company's e-commerce business Paytm Mall entered the unicorn club $445 million funding round by SoftBank and Alibaba.
Wai Wan Cheang
Wai Wan Cheang, also known as Louisa, is the Director of HSBC Bank and Vice Chairman and CEO of Hang Seng Bank.
She is been leading the bank's technology adoption programs and has collaborated with fintech companies for the transformation.
Rakesh Jhunjhunwala
Rakesh Jhunjhunwala is often called that Warren Buffet of India.
Chartered Accountant by profession, Jhunjhunwala manages his portfolio through Rare Enterprises and serves to the board of various Indian companies such as Tops Security Limited, Praj Industries.
The Indian media houses often dub him as 'pin-up boy of the current bull run' and 'Pied Piper of Indian bourses'.
Teh Hong Piow
Teh Hong Piow is one of three people in Malaysia who could hold more than 10 per cent stake in a domestic financial institution.
From a bank clerk in Overseas-Chinese Banking Corporation to founding Public Bank, Hong Piow has been a part of Malaysia's financial inclusion journey since the 1950s.
According to The Malaysian Reserve, Public Bank has delivered an average annual return of about 19 per cent to its investors and is considered one of the most valued banks in the region.
Stephanie Hui
From a financial analyst to heading the merchant banking head division for the Asia Pacific, Stephanie Hui has been associated with Goldman Sachs for over two decades now.
According to reports, she overlooks more $ 3 billion capital investment.
The Harvard alumnus serves on the boards of Daesung Industrial Gases Co. Ltd. and Inner Mongolia Fuyuan Farming Co. Ltd and is also a part of the Investment Committee of Hony Capital Fund III and Hony Capital Fund 2008.
Michael Byung-Ju Kim
Michael Byung-Ju Kim is the Co-founder and Partner of MBK Partners.
MBK Partners closed its fourth fund at $4.1 billion. Asian media reported it as the largest independent private equity fund in Asia.
While on the other side, in 2017, when ING Korea issued an IPO, which MBK bought in 2013, was the first private equity-backed company to list on the stock exchanges in the country.
Park Hyeon-Joo
Park Hyeon-Joo founded Mirae Asset in 1997 during the Asian currency crisis and is known as the father of Korea's mutual fund industry.
Since then the group has expanded into various financial services segment and has launched Korea's first asset management company, close-ended mutual fund, first front-load mutual and open-ended mutual fund.
The firm is presently estimated to be managing assets worth $90 billion.
Eleanor Yuen
Eleanor Yuen is associated with Switzerland- Julius Bär Group, which dubs China as its second home.
Yuen is the Asia head of wealth & tax planning advisory for the bank and is a responsible private investment in the region