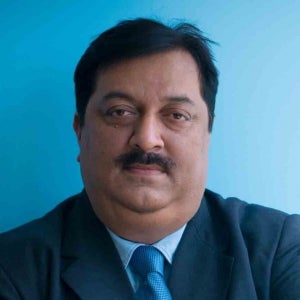 Alok Jha
Managing Director, CyberPlat India
Alok Jha has over two decades of experience across different industry verticals including pharma, furniture, advertising, Loyalty, ecommerce, payments and apparels. Jha began his career in the pharmaceutical industry as a management trainee in Midas Care, a Lupin Group Company and went on to handling larger portfolios in leadership position in several other companies like Suvidhaa, Mudra Communications and Forbes & Co.
Apart from leading CyberPlat, Jha mentor's startups and is also an angel investor with a deep understanding of consumer and service businesses.
Latest
Technology
Digital currencies increase transparency and provide more secure payment authentication
Growth Strategies
A simple strategy of having good mentors can increase a company's odds of success more than almost anything else.
Technology
Undoubtedly, payment gateway has developed as the most trusted mode of payment, but, the question that arises is whether it is completely flawless?
More Authors You Might Like
Author, Business Etiquette Expert and Founder of The Protocol School of Palm Beach