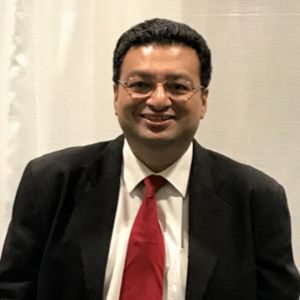 Dr. Vikram A Munshi
Founder, WhiteSpace Consulting & Capability Building
Dr. Vikram A Munshi, Founder, WhiteSpace, a consulting and capability building firm has over 22 years of experience in the life-sciences and healthcare space. He started WhiteSpace in 2012 with a mission to help ambitious individuals, teams, and organizations in their transformation journey through trademarked "Will Skill Drill TM Process". His passion lies in making the industry patient-centric. Being a certified Executive Coach, Vikram works seamlessly with the top management of clients to articulate strategy and drive positive change within the organization.
He holds a Ph.D. degree from the Birla Institute of Technology and an MBA from IISW&BM (Calcutta). Dr. Munshi motto is moving from 'Know How' to 'Do How' & which is the real sense of transformation and also the vision of his consultancy.
Dr. Munshi comes with a vast experience of over two decades in all facets of sales, marketing and promotion of pharmaceuticals which help him bring to the table strong fundamentals of Marketing, Leadership & Sales Force Excellence. He was the Former Head of Marketing Pharma at Ranbaxy and has also been a part of GlaxoSmithKline for over half a decade.
Latest
Lifestyle
In life, there will be situations, which push one out of their comfort zone, be cautious in analyzing and preparing but then back it up with the courage to act
More Authors You Might Like