5 Ways for Entrepreneurs to Balance a Hectic Career with a Healthy Lifestyle
Nutrition is more than just counting calories, paying attention to your macro and micronutrient intakes along with the quality and quantity of food consumed is the right approach for this
Opinions expressed by Entrepreneur contributors are their own.
You're reading Entrepreneur India, an international franchise of Entrepreneur Media.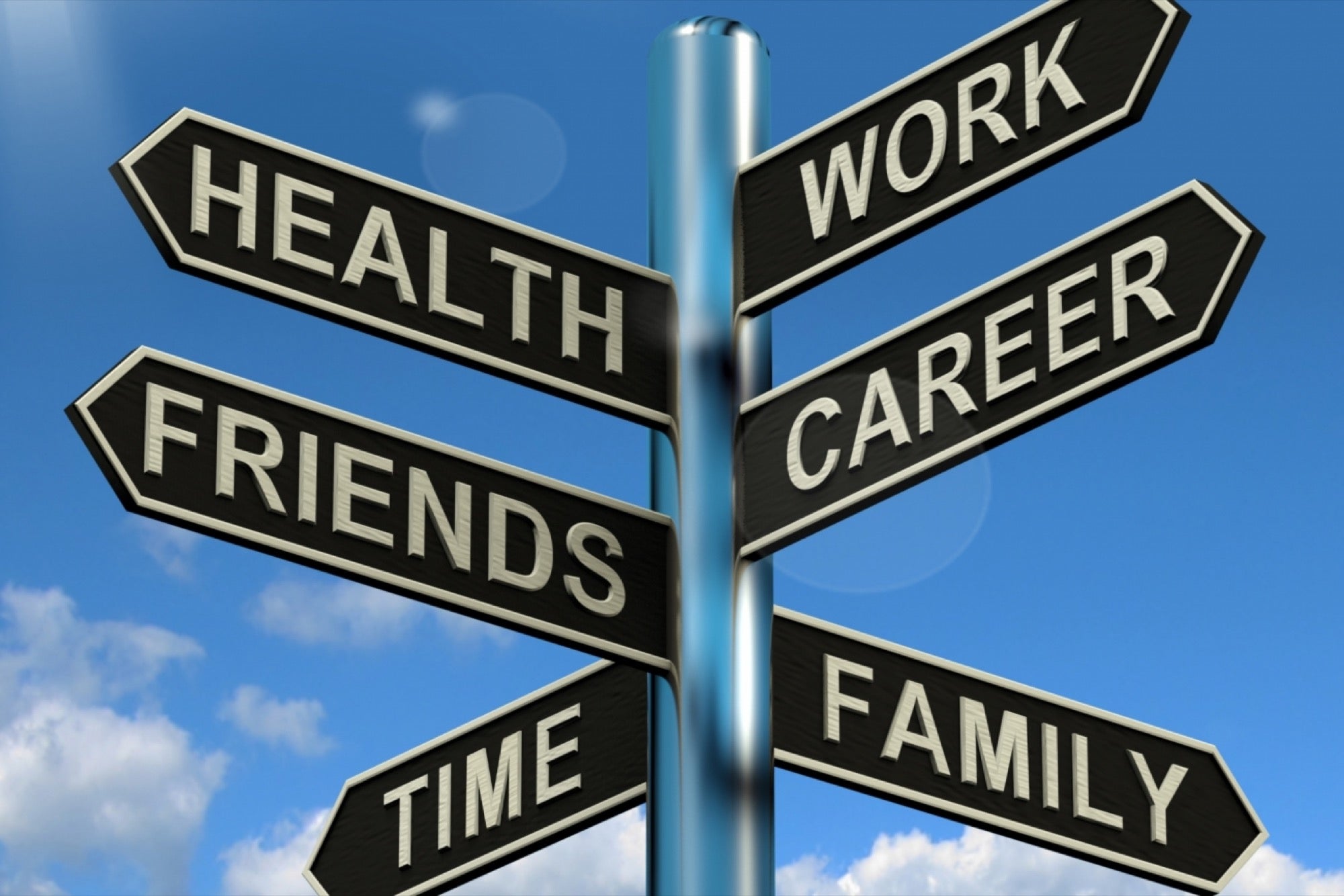 One of the biggest challenges that entrepreneurs face is maintaining a healthy lifestyle while running a successful business. Entrepreneurs have extremely hectic work schedules, to the point that it is very difficult to formulate a long-term health routine that can be followed diligently. Erratic work hours can leave their bodies particularly vulnerable to a host of complications due to the extreme levels of stress and fatigue they experience on a consistent basis. Hence, keeping fit is not only a necessity but also a crucial element to ensure high productivity.
Here are 5 simple rules to follow:
Setting a Goal
Businesses have very clear objectives that dictate their day-to-day proceedings and so should one's fitness goals. You don't need a beach body transformation or a detox program for this, it can be as simple as running a mile a day, doing pull-us and maintaining healthy balanced meal choices. Goals must be performance aligned and not weight oriented. The key objective of your daily routine must be to improve your fitness, increase your work capacity and reduce stress - a change in your physique will be a by-product. So you should focus on parameters such as body fat to muscle ratio, energy levels throughout the day and quality of sleep.
Building a Lifestyle-friendly Routine
Your health routine need not be complicated to be effective, just make sure it's something you enjoy, so that it's sustainable. It is important to remain active throughout the day, which can be as simple as standing up for a minute for every 30 minutes you've been seated. Remember, exercise plays only a 20% role in your overall fitness routine, while your diet has a far more significant contribution. This means that a routine in which you eat healthy for 22 days in a row, and workout for just 12 days in a given month, will still contribute significantly to your overall wellbeing. Exercising need not entail "hitting the gym' one can include cardio activities like running, jogging, playing your favorite active sport and if time is a constraint even brisk walking. Weight training is crucial to keep your lean mass up, which is easy nowadays by keeping your own equipments (such as dumbbells) at home or you can use "body-weight "programmes.
Getting the Right Nutrition
It's rightly said you are what you eat, so be sure of what you eat. Not just this, it contributes to 70-80% of your physical fitness. Our body requires a healthy balance of carbohydrates, proteins, fats, minerals, and vitamins. Eating less than what your body needs or too much, both cause physiological imbalances while affecting health parameters such as blood pressure, sugar levels cholesterol, and hormonal balance.

You can make a beginning with these simple steps:
• Setting fixed meal times and adhering to them- This makes sure you refrain from binging in your next meal.
• Avoiding processed foods (they are deprived of nutrients) and sticking to home cooked meals (full of nutrients)
• Eat small meals throughout the day- This makes your digestive system more active, it's called internal workout that helps you absorb nutrients well, keep the recovery process active throughout the day.
• Staying away from huge calorie deficits- Large calorie cuts could put your body in survival mode by storing any source of energy as fat and dropping muscle mass.
Track Your Nutritional Intake
It's important to keep an accurate track of what you eat and how it affects your body. Nutrition is more than just counting calories, paying attention to your macro and micronutrient intakes along with the quality and quantity of food consumed is the right approach for this. A diet plan may work - but in my case has been impossible as I am always on the go and don't have much time to pre-plan my meals the night before. In such cases, technology can be of huge help with a host of nutrition coaching services
which help you analyse your meal and make an informed, wise choice.
Staying Motivated
While starting a healthy routine is easy, sticking to it is difficult.
This is precisely what led me to create The Food Analysts. How convenient would it be, if there was someone tracking my food 24/7 just by sending a picture of my meal via WhatsApp. That's what Food Analysts exactly do. To make it even more efficient , I developed the concept of "Food coach " which is a food expert live 24/7 on Whatsapp that not only tracks your macros throughout the day, but also motivates and advises you on what to eat, when to eat and how to reach your goal in no time. Give it a try!