#5 Real Life Inspired Movies That Can Make You a Better Leader & Thinker
We all need to clear the past for a better future and these movies are your mantra for success
Opinions expressed by Entrepreneur contributors are their own.
You're reading Entrepreneur India, an international franchise of Entrepreneur Media.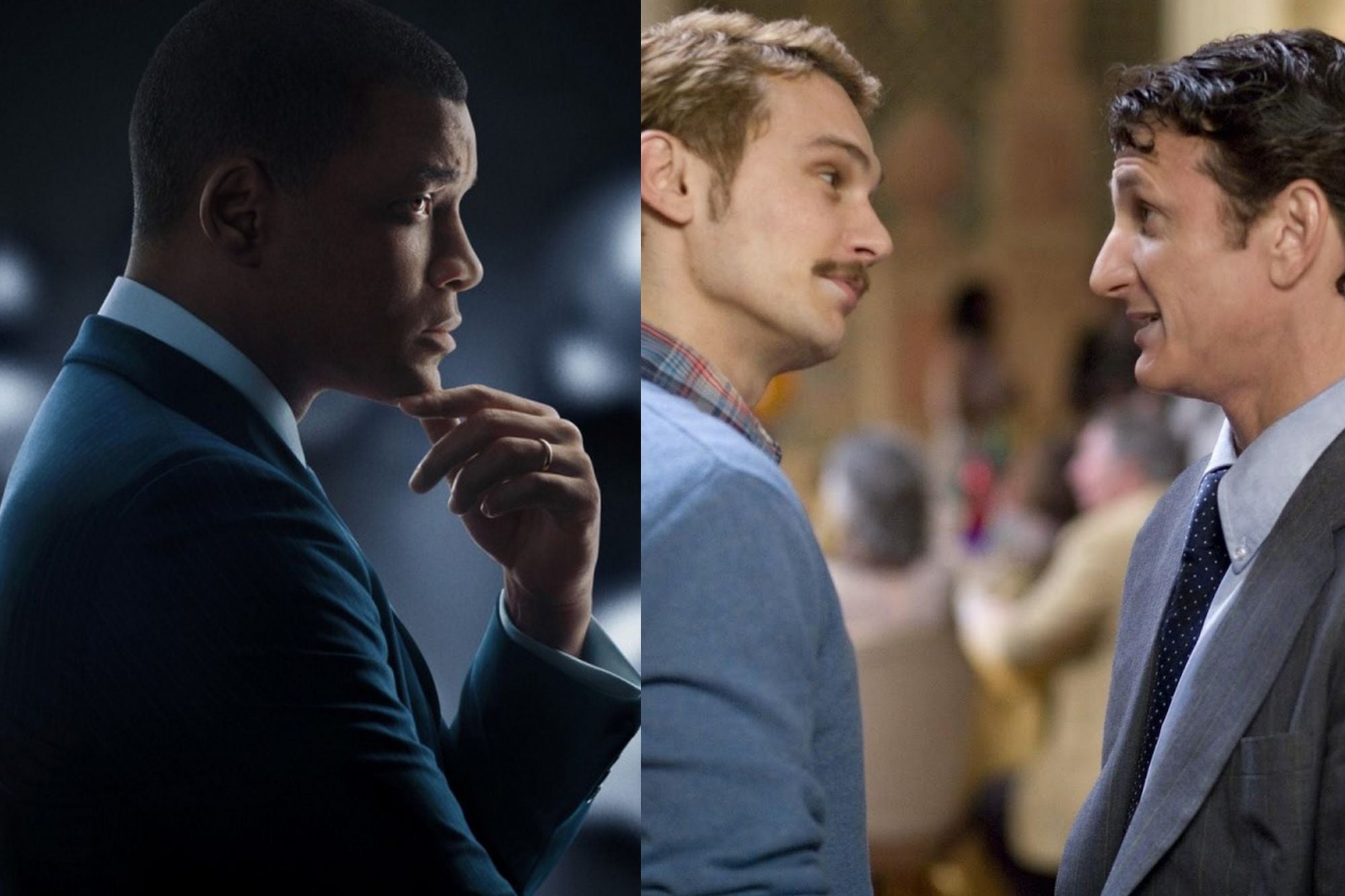 The thing with the movies is they just don't depict society and inspire many but also transform us. They have surprising lessons to offer. While you concentrate on the script, be aware of the characters. Notice their emotional and behavior pattern, there are times they help you control a situation.
Movies have the potential to let the leader in you get groomed and polished. While you have your sense of thought, some movies and characters help you in understanding yourself better. We bring you a list of movies that will inspire and push you to do better.
One thing we need to understand is how to clear our past to build a free future. We have a blueprint in mind but we do need to build a roadmap that works on growth. The movie recommendation gives you an idea of what satiation this unpredicted world can offer. While movies can go overboard at times, they still somewhere strike a chord with us.
So when you sit alone and ask yourself questions grab your remote and watch these movies that will make you a better leader and individual.
Hotel Rwanda
A true story often has a real impact. Based on hotel manager Paul Rusesabagina, the story talks about the time when he housed over one thousand Tutsi refugees during their struggle against the Hutu militia. The script takes you through how he protected all Rwandan people alone against the genocide.
Present time:
What you choose in life is often judged, no matter what good it did. Similarly, Rusesabagina was criticised but he openly talks about how he used his sense and contact to safe people and their lives. Presently he is a crusader for international human rights and democracy and divides his time between Brussel (where a large population of Rwandan) and San Antonio Texas.
Milk
Doesn't it feel good that we live in a country that has finally accepted the LGBT community? Milk is a true story about Harvey Milk who was the first openly gay politician to be elected to public office in California. He was an amazing personality who freely spoke his mind and beliefs. Milk spoke at the time when people could hardly support gay pride and no one was ready to accept them. It was the time when discrimination was at its peak but he didn't fear. His courage sadly let to his assassination, along with San Francisco Mayor Moscone.
Present Time:
What Milk's started continues. We have come to a long way and communities throughout the world have challenged society and its norms, giving equal rights to all the citizens.
127 Hours
Life is unpredictable and, Aron Ralston's story of adventure teaches you more than you can think of. Ralston is a mountaineer who during one of his hikes gets trapped when a boulder fell on his arm. While the situation is scary, the movie shows how he frees himself. A Gut-wrenching and inspirational story that keeps you hooked to the screen. The story is about survival and wanting to rise even in the worst of times.
Present Time:
No matter how drained you are physically, emotionally, mentally- dare to take a step and proceed. Ralston is a motivational speaker and continues to push himself.
Concussion
At times all it takes is incidents around you to start a sauce. Nigerian born Dr. Bennett Omalu saw the neurological deterioration occurring in many NFL players due to the head injuries during the games. He started a mission to raise public awareness of what trauma footballer goes through. Omalu was under the impression that his work will be supported. However, he was pressurised by big players but he continued doing what he started.
Present Time:
There will always be people who will exploit and others who will want to create change. Dr. Omalu's story is of the latter. Even today continues to do what he started with. He still works on building better-equipped helmets for football players across a range.
Truth
Controversies always attract people and hook them to things. Truth revolves around major CBS controversy which included news anchor, Dan Rather, and producer, Mary Mapes. They had broadcasted a report about President George W. Bush's and his military. It is interesting to see how at times your family can turn against you and not support your work.
We see how Mapes's father is talking against her. The movie is quite realistic and puts out the fact what powerful people try to do.
Present Time:
If you thought, the controversy could stop Mapes. You need to know more and more about this man. Mapes continues to raise his opinion and still works with business companies and other organizations. They agree that repercussion was there but then truth has its consequences and journalists often go through it.