Break The Monotony: Keep it Fresh on Social Media
We'll talk about the strategy to increase social media engagement and improve awareness of your brand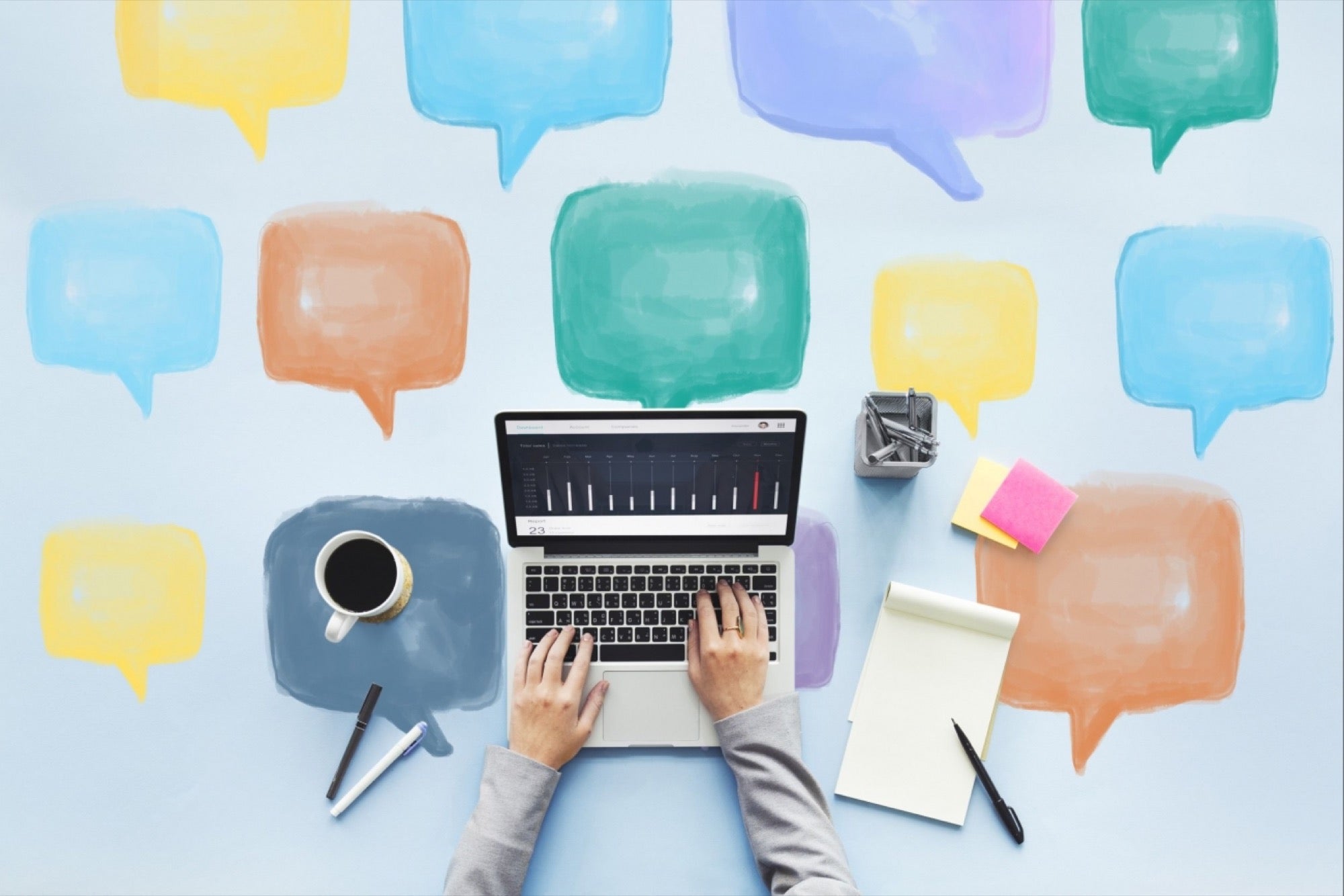 Opinions expressed by Entrepreneur contributors are their own.
You're reading Entrepreneur India, an international franchise of Entrepreneur Media.
Variety is, as they say, the spice of life.
No one likes to see the same thing over and over again. With revamping our social strategy and trying out new social media tactics, we have a better chance of increasing the engagement and leave the audience with an impact. The word "engagement" makes a lot of noise on social media which just isn't easy. It has to be, well, engaging.
Do you know about the "AEIOU" of social media?
It is Answer. Engage. Influence. Offer. Use.
∙ Are you answering the rights questions asked on social media?
∙ Are you engaging your audience?
∙ Do you have an influencer?
∙ Do you offer reasons and rewards to choose you over others?
∙ And are you user-friendly?
With techniques that can answer these frequently-asked questions, you are sure to stand out in the era of social media.
From Facebook to Instagram, domains to websites, online shopping to online portals of different brands, everything is online and everyone is busy utilizing the best of the web market. With the snowballing accessible options of promotion, retaining attention is also becoming challenging day by day as competition increases and the attention span decreasing to a mere 8 second.
So, let's look at some new ideas that could make you a force to be reckoned with.
Be a Social Storyteller
Storytelling is the new trend on social media. Facebook stories allow you to post content that disappears after 24 hours—is now available for groups and events. Instagram Stories "Highlights' lets your brand showcase your best stories and post them permanently on your Instagram profile. Similarly, Twitter and WhatsApp also give a platform to upload stories, videos and share insights.
Say Hello to Chatbots
Chatbots are the new best friend of the one-click generation. They allow enterprises to deliver proficient service in an exceedingly personalized manner by combining messaging, human support and operations into one holistic experience. Chatbots provide an instant connection with customers from all over the world, solving customer issues almost instantaneously. Today not only chatbots are used as chatting tools but are also used for selling and ordering things with just a click.
#Hashtags are a must
Today the generation is all about social media glams with new apps and trends adapted swiftly. If you wish to grow and walk parallel with such trends, then start following them reutilizing them for brand representation. From Twitter to Facebook, Instagram to Snapchat everyone is using hashtags to make their post popular and highlight them among the sea of other posts. Find out which hashtag is in trend and use it!
Influencers are worth it
Today almost every brand is using celebrities, sportsmen, bloggers etc to boost their products and be a face of their brand. Because they know people also buy products when they see influencers using it. Influencer marketing is not something new but due to a clear majority, this option is all the more in a trending curve now. Consumers want authenticity from influencers and the brands who seek to work with them should strive to give a transparent portrayal of their brand as publicised by these influencers.
Just go Live
Meet your audience where they are. Just go live and interact with your viewers in real time. Go online with live video sessions, conduct live talk shows like having chats sessions with doctors, skin experts, beauticians and others to bring in an industry opinion tackling general queries of your customers. People can similarly share their queries and brands can use this idea of live streaming to connect with more people.
Post small ads
Make your advertisement content only what it is for. Today we don't want to watch long ads grabbing our mind space as we either skip or use ad blocks. So, keep in mind that your ad has to be to the point.
Try a Poll
Exhausted posting the same types of content over and over? Try a poll. Polls get your customers engaged in active conversations with your business. Platforms like Facebook even offer a built-in poll creator to make it easy!
Final Thoughts
Utilize these strategies to increase social media engagement and improve awareness of your brand. And, above all, Be a Customer-Service Leader!