Toppling Patriarchy and Disrupting Tech
As part of Entrepreneur India's Shepreneur series, here is a list of women techpreneurs who talk about disrupting the most dynamic field that exists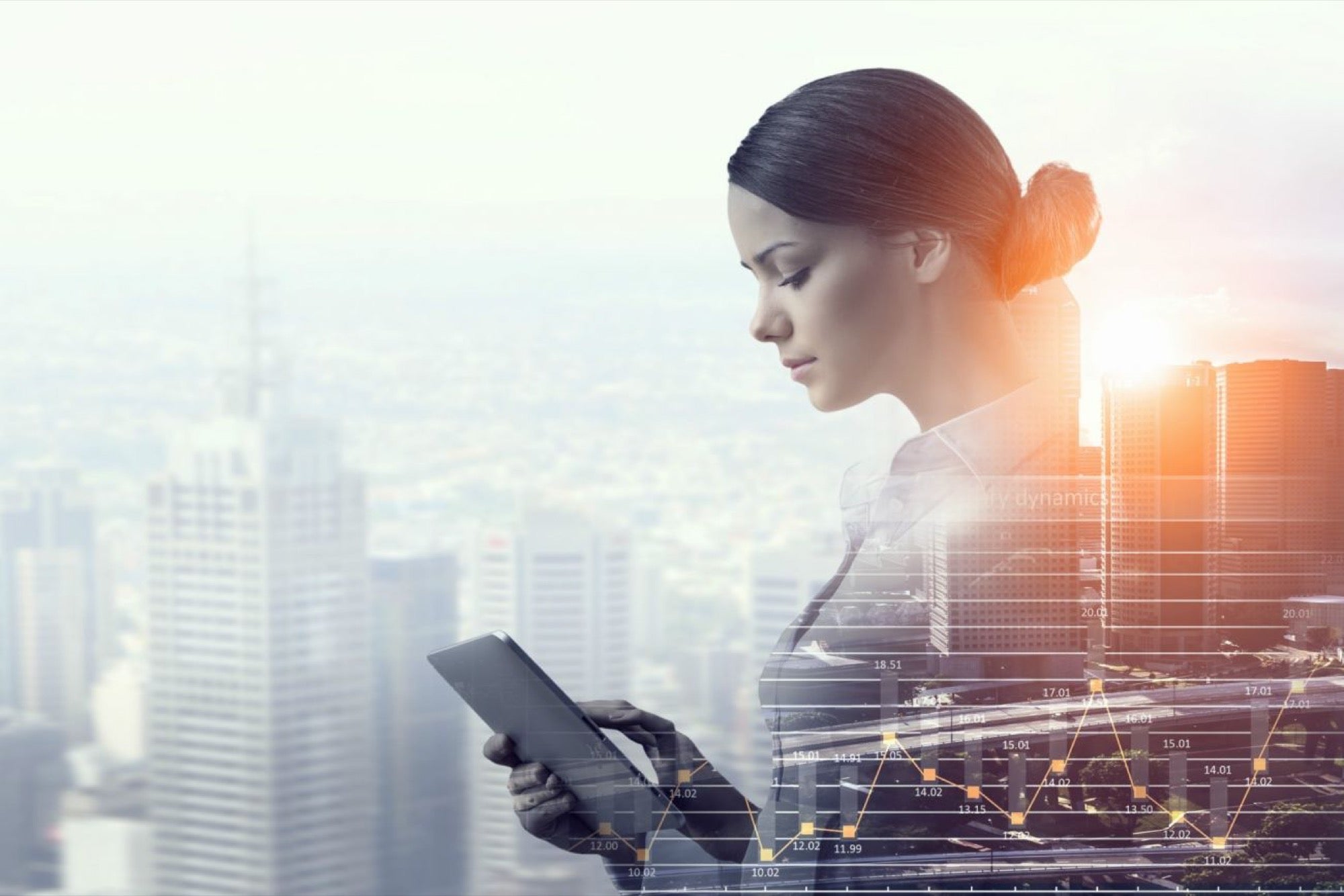 Opinions expressed by Entrepreneur contributors are their own.
You're reading Entrepreneur India, an international franchise of Entrepreneur Media.
The tech industry is driving the world today. From artificial intelligence to data analytics, new tech-driven formats are disrupting the industry almost every day. However, coupling the challenges of women entrepreneur and a techpreneur gives rise to a combination for the world to see! As part of Entrepreneur India's Shepreneur series, here is a list of women techpreneurs who talk about shaking, toppling and disrupting the tech world.
Aparna Thakker – CEO and Founder, Empowerji
Altering Scenarios
Aparna Thakker feels that technology was synonymous with men. However, the scenarios are changing now. She felt the gender disparity while pursuing engineering, "When I did my engineering, as was the norm male to female ratio was skewed in favour of males. Engineering and technology have been dominated by men in the past. But stereotypes are breaking with more number of girls pursuing tech." she also shared that her daughters who are 7 and 9 are also learning to code.
Pushing Up the "App" Game
While it has been done and dusted in terms of discussing how dynamic the field is, Thakker feels that it is always helpful to be subscribed to tech sites and bloggers to stay updated on the latest tech and trends. "Since we make learning videos on how to use Apps, Sites and more, we have to be on top of any new App or Site that is out there."
Content is the King
Thakker shares that for her, staying relevant doesn't pose that big a challenge, what is challenging is to make content that stays true to the mission of its source, "Our challenge is in making content that our seniors find helpful and would like to learn about." Thakker's learning app endeavours to help the senior population of the country to use and understand technology.
Editor's Note:
The Entrepreneur Tech & Innovation Summit is a Technology Leadership Convention brought to you by Entrepreneur magazine. The Summit will bring together the smartest leaders and innovators in the tech domain from all over the country to explore the technologies disrupting the industry and bringing the next big thing to enterprises and consumers. To register yourself for Entrepreneur's Tech and Innovation Summit, click here.
Entrepreneur India Magazine, too, has an exciting opportunity for the Techpreneurs of this country! If you think you have disrupted the tech world with path-breaking innovations and creations then this is your chance to get featured in the country's most coveted list of Entrepreneur India's Tech 25, click here to nominate yourself.
Sudeshna Adak- CEO and Director of OmiX Research and Diagnostics Laboratories Pvt. Ltd.
Finding Comfort
Adak shares that family support and self-confidence can often be the biggest catapult for women when it comes to pursuing a vigorous field like technology. "From the small pool of girls studying science and technology, there are very few that can and choose to effectively balance career growth and home/family to become leaders."
What is the Real Challenge?
If one analyzes the corporate hierarchy, one realizes that women in the field are plenty, those who are able to make it to the top are fewer than the specks of dust one can place of their fingertip. "It is not more or less challenging for women to survive in technology – however, it is more challenging to become leaders of technology in today's world that expects global connect and responsiveness," says Sudeshna Adak.
Long hours, more than active participation are some of the many examples of challenges women at top managerial levels are beset with.
Updated and Upgraded
Adak has some very simple and sound advice when it comes to staying relevant and evolving herself as a techpreneur. "I try to balance my and the team's time on delivering to commitments in the short term (90per cent of the time) with an eye on what are emerging technologies (10per cent of the time)." She also adds that conferences, news feed, posts are critical in this journey.
Chitra Ravi, Founder & CEO at Chrysalis
Steady Versus Dynamic
Ever since the concept of a working woman has come into existence, women have always been seen to assume responsibilities that are inferior, lighter and softer as compared to their male counterparts. Women, who have always been deemed as the "other" have had their status as such only because of their biological and physiological characteristics. "Women perhaps choose professions that are perceived as "steadier", rather than leadership and entrepreneurial roles, especially involving technology, which is dynamic and ever-changing," says Ravi.
A Robust Mind
Ravi shares that technology is a dynamic field but how you combat its nature is all in the mind. "Anything is challenging; anything can be seen as achievable. In my view, it is all in one's mind. Dynamic fields, involving the need for innovation and change, calls for a robust mind and extreme passion. With passion comes self-belief and commitment, anything is possible."
Consumer Focus
Ravi believes that keeping consumer behaviour at the nexus of all business activities helps in staying relevant. "We are constantly researching the behaviour of our users/ consumers, have successfully brought design-thinking into every aspect of our business and have made learning mindset an imperative."
Megha Aggarwal, Founder and CEO at LeapSkills
Where is the Women Workforce?
Aggarwal strongly believes that participation of women workforce is on a decline. "This symptom is further aggravated by the nascent stage of the sector and societal pressures at odds with charting unconventional career paths for women."
Scaling New Heights
Technology has provided comfort to humans to an extent that cannot be comprehended just words. Aggarwal feels, "Technology has allowed us to scale by making our educational programs more affordable while strengthening their quality."
Solid Customer Understanding
As a techpreneur, Aggarwal is well-aware of the challenges that lie in her field and of being a particular gender. Hence, disruption and staying relevant have always been something she has a tunnel focus on. Also, investment in technology has been done after having a solid customer understanding, something that contributes hugely to staying relevant, "We have very strong customer connect and ensure we work on technology to solve their needs."
Srishti Baweja, Director E2E Networks
Tech Remains Gender Endangered
While women are blazing almost every field, they still remain a minority. Tech is a classic example to support this statement. Baweja, too shares similar thoughts, "There are a number of theories why in the world of computing women are still in the minority. For example, in Silicon Valley, where three-quarters of the workforce is male, women say they are discouraged from pursuing jobs in technology."
she further adds that there are signs of change. "Female role models are leading technology companies around the world, like Marissa Mayer, the CEO at Yahoo!"
The Challenge of Evolving
Technology, which is so dynamic, poses a lot of challenges for the techpreneurs. One of the biggest one remains the predicament of staying relevant and constantly evolving. Baweja says that being different is the constant agony of people in her field, "It is so hard to be "different" in the long run and most of us try at some point to fit in by being more like everyone else, being "one of the guys"." She also added that this will often make one a person he or she is not "that you probably don't even like." She further adds that it's imperative to remain true to oneself.
Disruption Can Change the World
Disruption defines itself by stating that the norm gets toppled and the world embraces a new way of functioning and operating. "The discovery and identification of disruptive technologies require the researcher to think like an innovator and entrepreneur in order to take full advantage of an "epiphany" moment."