5 Leadership Lessons from a Founder Who Built Her Empire from Nothing
How Gail Corder Fischer smiled and dialed her way to the top.
Gail Corder Fischer is the co-founder and executive vice chairman of Dallas-based Fischer & Company, the go-to real estate firm for global Fortune 500 companies like FedEx and IBM. But this member of The Oracles wasn't born a real estate mogul—quite the opposite.
In her own words, Corder Fischer got her start at 14-years-old as a "French fry girl at McDonalds." By 15, she'd discovered a "knack for sales" from selling carpet cleaning services over the phone. Without instruction, Corder Fischer took her boss's sales script, opened the Yellow Pages, and started dialing for dollars. One could say she was the original robocall.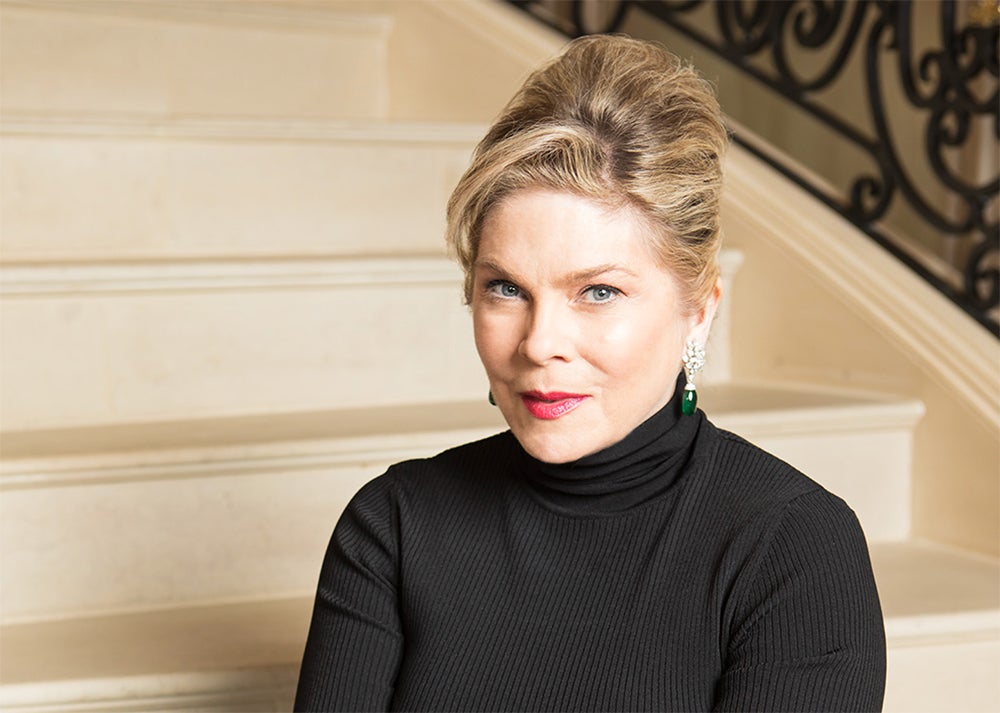 Image credit: Michael Weschler

In the male-dominated world of commercial real estate, Corder Fischer used supreme self-confidence to her advantage. "With cold-calling, you have to be determined. It's a numbers game. Just keep smiling and dialing," she quips.
What started with a desk and a telephone is now a multi-million-dollar enterprise. Here are Corder Fischer's top leadership lessons learned along her way to the top:
1. Double down on due diligence.
Before getting on the phone, Corder Fischer stresses the importance of researching everything about the company you're calling, their decision-making process, and the person you're speaking to. She learned this the hard way after cold-calling an important prospect when starting out. "I immediately jumped into my pitch," says Corder Fischer. "He interjected, "Young lady, if you'd bothered researching us, you'd know we just started building new headquarters,' and hung up. I was mortified."
Gathering intelligence and building a relationship with a prospect can take time. Be patient. Aim to become their personal, indispensable thought leader who consistently provides meaningful value. Forward useful articles with highlighted passages of interest, and your thoughts or ideas. Send them a handwritten note or thoughtful gift. You could even offer to work for free and say, "If you like my work, just pay whatever you think it's worth." These are all "hooks" to entice someone to give you a face-to-face appointment with the decision maker. Corder Fischer recommends having three hooks.
Another hook could be a personal connection like the same alma mater, hometown, country club, vacation spot, hobby, or even your spouses' common interests. Your unique approach to solving the prospect's current challenge is also a hook; maybe you have proprietary software that drastically reduces the prospect's costs beyond what they thought possible.
"Meeting someone who can't approve your proposal isn't a great use of anyone's time," says Corder Fischer. "But if you offer uncommon value through well-positioned hooks, people will want to hear what you have to say."
2. Nurture your company like a child.
Corder Fischer shares that building a business is like raising a child. "The first 10 years are the hardest," she says. "I slept on a couch after my first-born and kept a baby bed in a spare office.
"When starting out, a relentless work ethic is critical. You're not only competing with entrenched industry behemoths, but also every other tenacious entrepreneur, Ivy Leaguer or better-funded startup on a mission to disrupt your industry."
For Corder Fischer, the great equalizer is time. "God gives everybody 24 hours in a day," she says. "You must be prepared to outperform your competition by working longer hours. It's tough, yet fun; you're building something and will be rewarded eventually—when clients see you as indispensable."
3. Conserve your cash.
Cash management is the key to scaling. "If you can do something yourself, don't hire someone for it," says Corder Fischer. "In the beginning, you're the accounting department, the marketing department, the envoy—everyone. Only when you start having consistent success do you make your first hire, then the second." But hire cautiously. Corder Fischer recommends keeping an eye on your margins, so you don't scale too quickly.
She also advises using technology to help, but make sure to keep it simple. "There are billion-dollar companies that run on QuickBooks. You don't need an expensive or complicated accounting system," she shares.
4. Stand firm in your opinions (use your 'big girl' voice).
As your company grows and you assume a greater leadership role, be firm in your ideas and opinions; Corder Fischer stresses this is especially crucial for women in male-dominated fields.
"If you're the only woman in the room—and you have an opinion—be confident in your delivery," she says. "A meek or deferential communication style is ineffective. Use your "big girl' voice. Don't be swayed from what you know is true. The person who speaks the first and loudest usually wins."
5. Never take 'no' for an answer.
Although tenacity is a must-have trait, Corder Fischer suggests matching it with manners. "When you're persistent, be equally polite to the gatekeeper." To do so, Corder Fischer suggests using phrases like, "With all due respect, Sir," or, "I understand you don't want to focus on this, but in our experience, beginning this process six to 12 months in advance helps."
Ultimately, Corder Fischer insists people respect hard work and persistence. "They'll eventually come around. I don't care how angry they get; don't stop calling. If they say "No," it could mean, "No, not now,' or "No, I'm too busy to consider your request right now,' or, "No, you haven't asked me enough questions or politely bugged me enough to believe you really want this.'"
Even when painful and laborious, enthusiastically attack every obstacle; it's an opportunity waiting to be discovered. And Corder Fischer is living proof that hard work pays.