12 Odd Jobs That Pay Surprisingly Well
Sometimes, odd jobs can be high-paying jobs.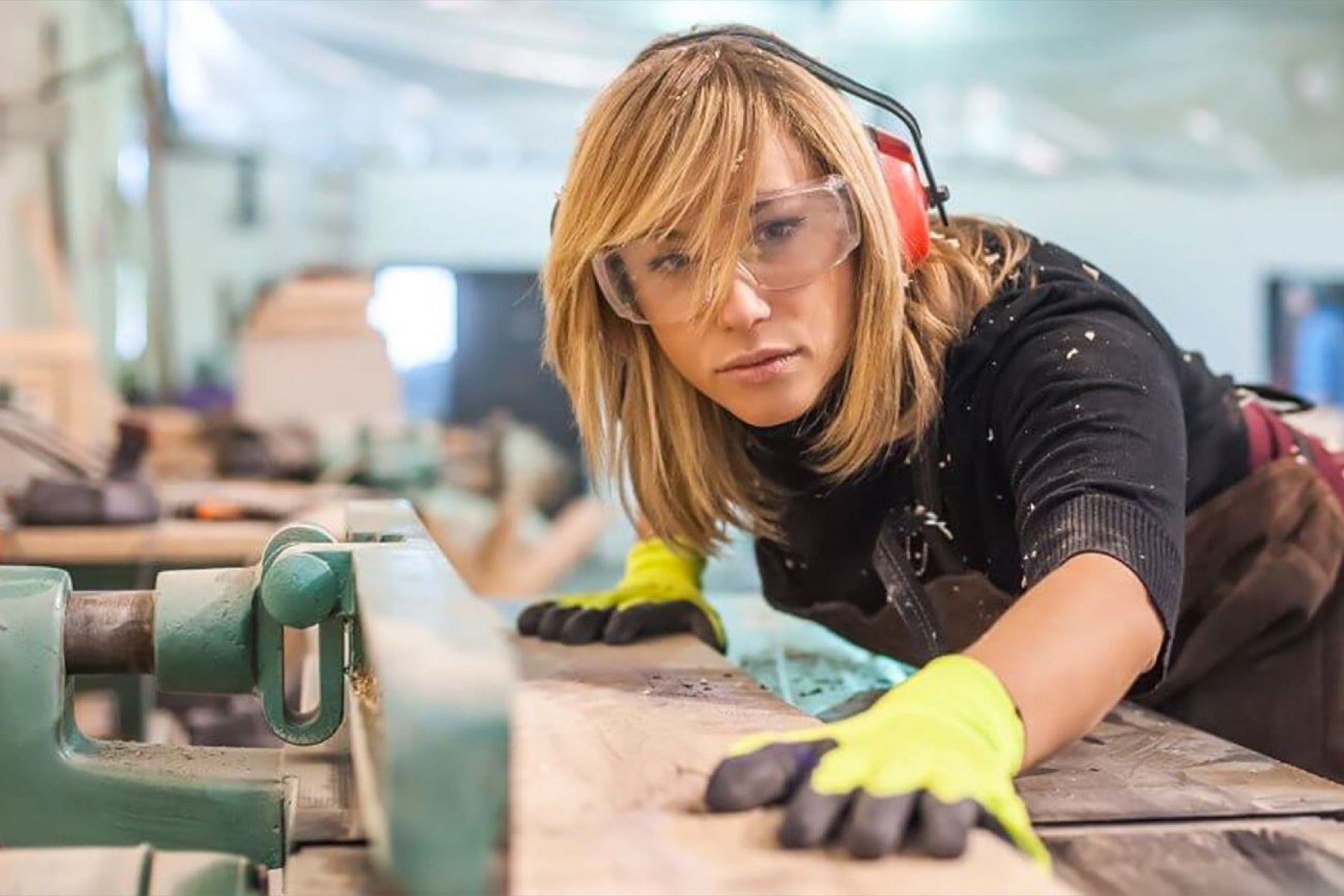 This story originally appeared on GOBankingRates
If you're looking for a high-paying job, don't overlook some of the oddest ones. They're the jobs you aren't likely to hear mentioned at a dinner party when someone asks, "What do you do?" You meet bankers or teachers or lawyers every day, but how many cruise ship entertainers or woodworkers do you know?
Related: The 15 Craziest Things These Billionaires Spend Their Money on
GOBankingRates rounded up some unusual jobs that pay pretty well for the right person.
If you have the required skills, you might want to choose one of these weird jobs.
(By Rachel Farrow)
Wildlife Control Agent
Wildlife control agents play an important role in controlling the animal population and protecting surrounding environments. These individuals conduct on-site surveys to determine the number of birds and other animals that live in the habitat. They also investigate claims of damage by wildlife.
Related: 6 Tell-Tale Signs You're Underpaid
How much it pays:
Being a friend of the forest definitely has its perks, with salaries ranging from about $47,000 to about $82,000 a year, according to Salary Expert.
Medical Illustrator
Many of the highest-paying jobs in the country are in the medical field. But you probably haven't heard of this profession that pays more than $80,000.
A career as a medical illustrator requires specialized training and advanced education in many disciplines, including the obvious ones: medicine and art. These individuals work with scientists and doctors to draw complex medical or scientific information for education, research or marketing purposes.
Most of those who work as medical illustrators have a master's degree from an accredited graduate program, according to the Association of Medical Illustrators. Because this is a highly specialized field, there are very few graduate programs in the United States.
How much it pays:
Medical illustration is a growing career sector with a broad title. Depending on the field, your employer and the specific job requirements, your salary could range anywhere from the median annual salary of $62,000 to upwards of $100,000. And self-employed illustrators reported a median income of $82,000, with some even earning a staggering $580,000 per year, according to data from the Association of Medical Illustration.
Woodworker
A job as a woodworker combines creativity, attention to detail and, increasingly, skills operating computerized machinery. On the job, the work days are varied. Woodworkers make cabinets, furniture and other items using a variety of materials, such as wood, veneers and laminates.
When we think of the word "woodworker," we think of a craftsman using a hammer and nails to complete a project. They still use tools such as saws, routers and sanders, but they also now must be comfortable using automated machinery that helps with accuracy in a project.
A woodworker typically must have a high school diploma or equivalent. Three years of on-the-job training should make a worker proficient at the job.
How much it pays:
Although you won't be carving out a fortune, a career as a woodworker has the potential to provide a steady living for those involved -- the top earners in the woodworking career field earn more than $47,690.
Cruise Ship Entertainer
Entertainers have a variety of jobs to pursue, from voiceovers to acting in Hollywood to singing in a coffeehouse to dancing on Broadway. They also can audition for a role as an entertainer on a cruise ship.
Related: 12 Expenses Successful People Don't Waste Time or Money on
These jobs are competitive and require an audition or an audition video, at the least.
If you can land one, though, they are one of the best jobs that let you see the world for free.
How much it pays:
According to Glassdoor, a singer on a cruise line can make upwards of $4,000 to $5,000 monthly. Guests on a cruise ship enjoy the entertainment by show dancers, lounge singers and musicians. Those entertainers also require a production staff to support them. Salaries for those roles vary.
Crime Scene Cleaner
A cleaner of crime scenes certainly falls under the category of odd jobs. These workers go to the site of incidents such as homicides, accidents and suicides after the police work is done to clean up the blood and other remnants of an unfortunate event. If you've seen "Dexter" or "CSI," then you know what can be in store for these folks.
Be warned -- this is not a job for the squeamish. You will see things that even the most grizzled police officers find tough to view. This is such a niche job that the BLS doesn't have a category for the job, lumping it instead under the category of "hazardous materials removal workers."
How much it pays:
A college degree is typically not a prerequisite to breaking into this field. Many, however, do receive certification through courses that teach the federal Occupational Safety and Health Administration's standards and procedures for cleaning crime scenes and disposing of hazardous materials. That's according to Aftermath, a business that specializes in crime scene and biohazard cleaning.
Your risk can get you a nice salary, with the top 10 percent of earners netting salaries of $74,160 annually.
Glaziers
Some unique jobs pay well because they can be potentially dangerous and scary. Glaziers fall into this category.
Glaziers are the individuals who step onto construction equipment and install glass exteriors, such as windows, on buildings. Glaziers also can have less hazardous duties, such as installing everything from windows to shower doors in residential construction.
How much it pays:
To break into this field, it's important to not glaze over the educational requirements. People interested in this field must have a high school diploma and take part in a four-year apprenticeship program, according to the Department of Labor.
Glaziers receive a median salary of $41,920, but the most highly skilled workers are rewarded handsomely: The top earners rake in salaries worth more than $81,050.
Wind Turbine Technician
If you want to work outdoors and don't mind heights, consider working as a wind turbine technician. Also known as wind techs, these individuals install, repair and maintain wind turbines. Their job consists of making routine inspections to pinpoint potential problems.
Most wind techs develop their skills by attending a program through a technical school or community college. With strong demand for workers, some employers might identify prospective wind techs before students complete their two-year program. Once a wind tech starts at work, a training period of 12 months typically follows.
How much it pays:
Once you get over the heights, the sky's the limit with a wind tech career. The highest bracket of earners in the field have the potential to grab $76,250 annually, and the average median salary is a respectable $52,260.
Even better? Wind tech is one of the jobs expected to grow substantially over the next several years.
Cartographer
This might sound like one of the most boring jobs that pay well, but cartographers get paid well for professionally designing maps. The number of jobs is growing 29 percent faster than the average for all occupations, according to the Bureau of Labor Statistics.
Part of the job involves collecting geographical information to create a visual representation of data. A cartographer could create maps in digital or graphic form, as well as update existing maps and charts as needed.
A bachelor's degree in cartography, geography, geomatics, engineering, math or surveying is the most common track to pursue this occupation. Cartographers must be licensed in some states.
How much it pays:
With a median salary of $62,750, cartography might be a viable road to success for someone looking for a steady career. The most lucrative sector for cartographers is within the federal government, which offers the highest 10 percent of earners salaries of $99,800.
Certified Ethical Hacker
With hackers becoming savvier and more daring, ethical hackers -- also known as penetration testers -- are in high demand in every industry. These people are professionals paid to intentionally hack computers and systems to find areas of weakness.
How much it pays:
Typically, these professionals and other security analysts require a bachelor's degree in computer science, programming or a similar field. Many people who do this job also have a master's degree.
For the top 10 percent of earners, hacking could really bring in the green -- netting an average salary of $147,290.
Pet Waste Service Technician
If you don't mind picking up dog poop, or other animal droppings, you can earn some side cash as a pet waste service technician.
Job requirements? You must like pets, be reliable and pay great attention to detail.
How much it pays:
According to a job posting from career website Indeed, a pet waste service technician at one company in Massachusetts can earn as much as $15 per hour, have a set weekday schedule and enjoy a paid vacation.
Nuclear Medicine Technologist
If you'd like to earn more than $70,000 a year in the medical field without devoting an eternity -- or a small fortune in tuition -- to college, consider a career as a nuclear medicine technologist.
These professionals operate the equipment that takes images of a patient's body. In this position, technologists administer radioactive drugs to patients before the images are taken to highlight the particular area that's being examined. The technologist will look for any potential issues or reactions from the drug in the patient in addition to controlling the equipment.
How much it pays:
To break into this field you might not need many years of schooling. Nuclear medicine technologists typically need an associate's degree in nuclear medicine technology, although many professionals have a bachelor's degree.
The top 10 percent of earners in this field cracked the six-figure salary range, grabbing a yearly salary of $101,850. But the median salary for all workers is a more than livable $74,350.
Elevator Installers and Repairers
Unless people are looking to get in shape, most choose to ride the elevator in a department store, multistory hotel or office building. But have you stopped to think about the safety of them? Fortunately, there's someone keeping an eye out to make sure they operate smoothly.
People who install and repair elevators must make sure they are in proper working condition at all times. They also must check to see that the elevators meet safety regulations. Some elevator technicians also repair and install escalators, moving walkways and other lifts.
How much it pays:
A college degree is not a requirement, but this job could require an apprenticeship. At least 35 states require workers to hold licenses, according to the U.S. Department of Labor.
With the top 10 percent of earners clocking in at $114,980, this career is one of the most lucrative jobs available for those without a college degree.