It All Started With A "No" (But It Led To A US$1.5 Billion Story In The End)
The story of how American business owner Lynda Weinman's software training website Lynda.com -bought by LinkedIn in 2015 for US$1.5 billion- started out because of a rejection in the early 90s.
Opinions expressed by Entrepreneur contributors are their own.
You're reading Entrepreneur Middle East, an international franchise of Entrepreneur Media.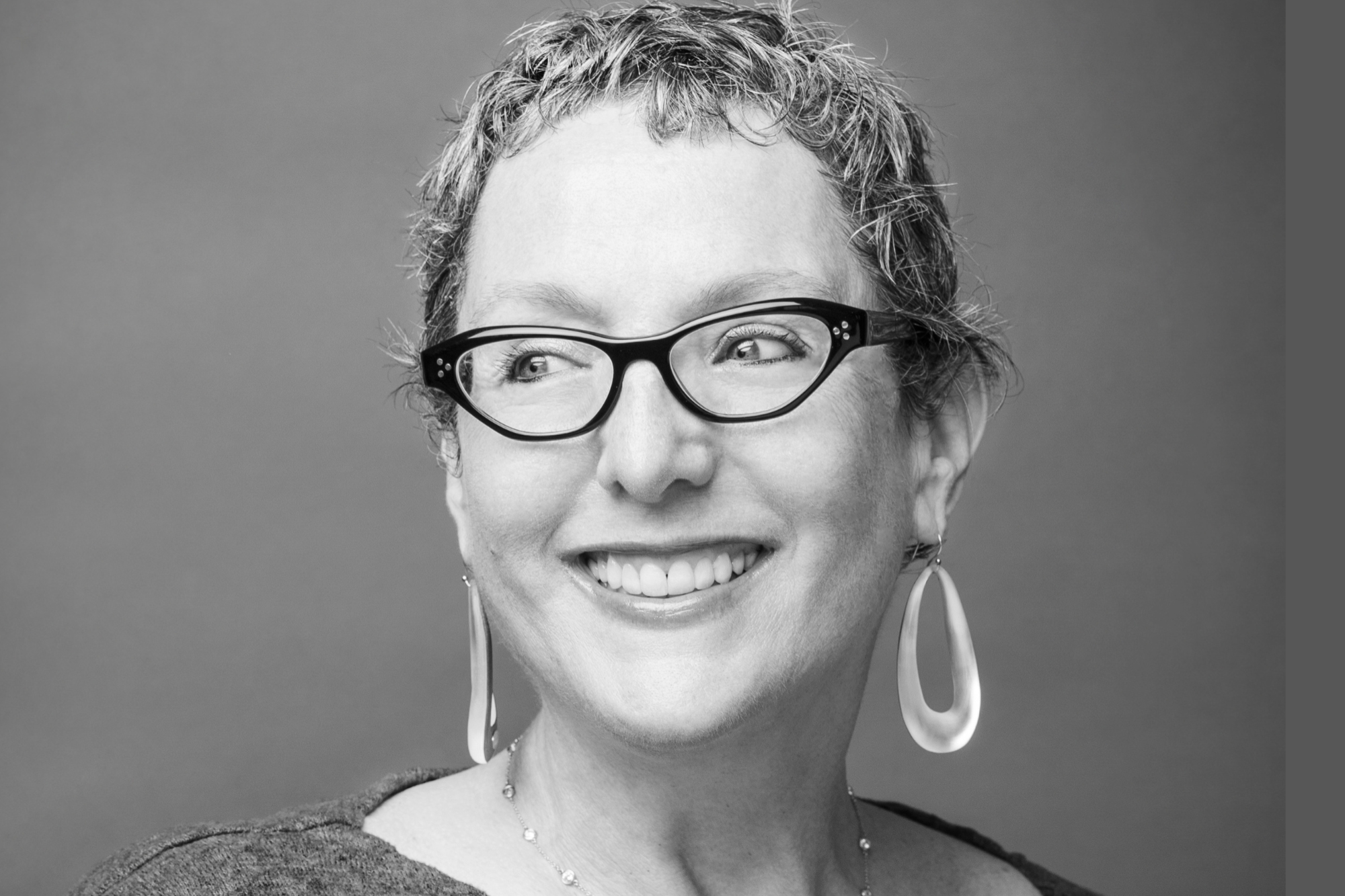 [Editor's Note: This is an edited excerpt from John Mullins' new book, Break The Rules! The 6 Counter–Conventional Mindsets Of Entrepreneurs That Can Help Anyone Change The World.]
It was 1984, and Lynda Weinman had just bought a Macintosh computer. Thanks to its user-friendly interface, Weinman, with the occasional help of Macintosh user group meetings, taught herself how to use it. "I was doggedly persistent and stubborn about wanting to learn it. You could just try everything and you're not going to break it," she remembers. Before long, she was getting hired to do contract work for Hollywood animators, including working directly with film director William Shatner, where she worked on animations for the movie Star Trek V: The Last Frontier. What she didn't yet know how to do, she figured out.
By the early 1990s, she found herself teaching graphic arts at the Art Center College of Design in Pasadena, California, where she was teaching students how to use tools like the then-new-fangled Photoshop, Illustrator, and other computer graphics software. She was looking for a web design book that she could assign to her students. Searching the bookstore, she grew more and more frustrated.
She found only complicated technical guides that were impossible for the average person to understand. "I remember thinking, maybe this book doesn't exist yet," she says. "I went home from the bookstore, and wrote the book proposal." Alas, the proposal was rejected. Ever-persistent, as was her style, Weinman convinced a magazine publisher to let her publish her book chapters as a series of monthly columns. While researching one of the chapters, she came across a website called debbie.com, which was compiling all the "Debbies" on the internet, consisting of only about 20 Debbies at the time! "I wonder if lynda.com is available," she asked herself. It was, and for US$35 she bought it, using it as her sandbox to teach herself web design, and as a place where she could gather and post resources to which she could refer her students.
Eventually, she found a publisher, a division of Macmillan, to publish her first book, Designing Web Graphics, in 1996. "It's a book on web design, but no one has a website! They did not have a website!" she exclaimed. "Art Center doesn't! But I do!" The book quickly became the top-selling web design book in the world. The Lynda.com website, mentioned therein, got more and more popular, and before long it was ranked among the top 100 websites in the world. Weinman began getting teaching and speaking gigs about web design anywhere and everywhere.
With a highly successful first book, plus a second one with her husband Bruce Heavin also in print, the couple decided to quit their day jobs, and move to Ojai, an idyllic resort town not far north of Los Angeles. Heavin had an idea. "If they'll pay for you to teach a workshop in Peoria, Illinois, why wouldn't they pay for you to have a workshop in Ojai, California, and why don't we produce our own workshops?" But there was nowhere they could find to teach. Another "No." Fortuitously, they were able to convince a local school to let them use its computer lab during spring break. In 1996, they placed an ad on Lynda.com.
The workshop sold out, with one of the attendees coming from as far away as Vienna, Austria. In 1998, the couple opened a school, the Ojai Digital Arts Center, and started hiring other teachers that Weinman knew from the speaking circuit. "We had so many customers, we were turning them away," she says. In the school's first year in business, it did $1.7 million in revenue, with payment made weeks or months in advance. Even leading companies like Adobe and famous personalities like Martha Stewart were sending their employees. Weinman was eager to publish more books on additional topics in her burgeoning field. But her publisher didn't see eye to eye with her for some of them. She turned to video, using the main recording and playback medium of that time, video home system (VHS) tapes.
Related: How Self-Leadership Can Help Move The Needle Forward On Your Vision And Goals
Break The Rules! The 6 Counter–Conventional Mindsets Of Entrepreneurs That Can Help Anyone Change The World by John Mullins.
Soon, checks were arriving in their post office box, with the training tapes shipped out the same way. It was a simple mail order business. The business grew, and by 2001, annual revenue hit $3.7 million. But the attacks on New York City's Twin Towers on September 11, 2001, caused air travel to dry up overnight. "No one wanted to come to Ojai, California, for a training class," Weinman recalls. At the same time, the dot-com boom of the late 1990s was turning to dust. "People who had been paying to come to our workshops had been doing it with funny money. We were very worried that we were going to go out of business."
Staff was cut from 35 to 9 to keep the business afloat. Then Heavin came up with another idea. "There's only so much you can do with a couple of kids in a shipping room." He wanted to start selling their videos online. They started with 24 courses in 2002, the same things they'd been teaching and writing about. "We were way too early," recalls Weinman. The internet was dial-up in those days, and bandwidth was limited. By the end of the first year, they had only 1,000 customers paying $25 per month for a subscription that provided access to all their titles. Worse, subscriptions were cannibalizing the sale of the stand-alone videos, which were being sold at $150 each.
Nonetheless, sales grew and within less than five years, the company was back to its pre-2001 revenue level. They stopped in-person classes. Stopped writing books. No more DVDs. They went all-in on the online idea. As it turned out, people everywhere who taught Photoshop and web design were using Weinman's courses, and bringing them into their schools and into their companies. Says Heavin, "We'd be installed in all of Apple, all of Adobe, all of Microsoft, all of Google. And the employees were starting to demand that companies bring it in. It was just a word-of-mouth thing."
In 2007, having passed the 100,000-subscriber milestone, they brought in an outside CEO, Eric Robison. "We were fumbling with success," says Heavin. "Here I am an art student, and Lynda is a teacher. We had no business background." Revenue had hit $10 million, and California's venture capital community had noticed. The phone was ringing off the hook. As the new team took shape, they stepped on the gas. Sales reached $100 million in 2012. In 2013, somewhat reluctantly, the couple finally took outside investment. The business grew even faster, and in 2015, LinkedIn made an unsolicited offer to buy the business. LinkedIn wanted to broaden its business from helping its users with "how to get a job," and add "how to get trained." LinkedIn paid $1.5 billion for the business, which they subsequently rebranded as LinkedIn Learning. The business that Weinman and Heavin had lovingly nurtured for nearly 20 years had made its mark!
Arguably, Weinman changed the world for many of the more than four million students who took one or more of Lynda. com's online courses. New skills. New passions. New jobs. New careers. Lynda Weinman is the poster child, the exemplar entrepreneur, perhaps, whose journey foretells the lessons I impart in my book. In my view, it was Weinman's innate entrepreneurial mindset, as much as her superb pedagogy, that made her journey so successful. Fortunately for you, you don't have to have been born with these six break-the-rules elements of an entrepreneurial mindset. You can learn them, and apply them. After all, entrepreneurs are made, not born- at least most of the time!
Related: Marwa Kaabour's New Book Is A Strategic Guide For Marcomms Professionals Who Want To Make An Impact