Entrepreneur Middle East's Achieving Women 2022: Laura Jardine Paterson, Founder And CEO, Concat
"Many of the problems we work on as entrepreneurs are so much bigger than us and our individual companies, so even on the days when it seems like nothing works, remembering that you are making a difference, no matter how small, helps."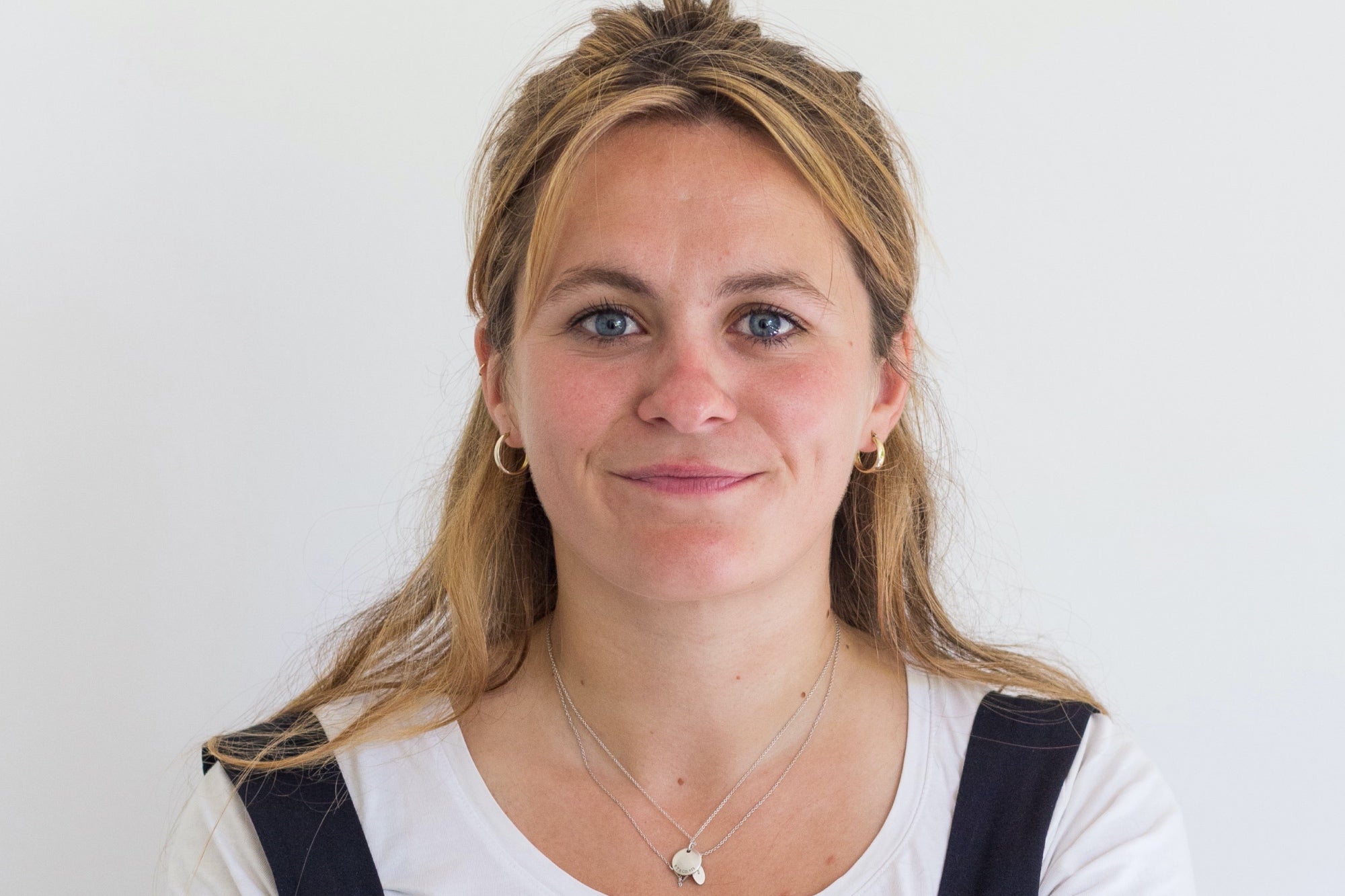 Opinions expressed by Entrepreneur contributors are their own.
You're reading Entrepreneur Middle East, an international franchise of Entrepreneur Media.
There's no doubt that in entrepreneurship, self-belief is a key trait that can get one though times of crisis. This is especially evident in Laura Jardine Paterson's journey in building Concat, a Lebanon- based web development agency connecting marginalized developers to global companies looking for tech talent. Having faced tremendous obstacles that turned into opportunities, Paterson is today invigorated with her mission to create a more inclusive tech sector that enables women and refugees to join the sector and find long-term and sustainable employment. "At the beginning, 15 men -I counted- in Lebanon told me to close Concat and join them, because Concat would never work," Paterson recalls. "Believe in what you are doing and remember this, even on your worst days!"
It is this unfazed mindset that Paterson has embodied whilst building her venture. Originally from the UK, Paterson came to Lebanon in 2018, and it was when she ran a coding bootcamp there when she "was first introduced to the amazing tech talent in the Middle East." Having met two developers -who were both refugees- in the program, Paterson saw them struggle to find sustainable employment, compared to other graduates, mainly non-refugees and men. "I realized I had to try and change this stereotyping," says Paterson. "I thought I would try to give solely those talented females and refugee projects from my friends and family, originally." This idea is what then turned into the concept that today underlines Concat as an enterprise. "We want to prove to the world that is possible to hire from such communities and be successful," she declares.
Launched in 2021, Concat offers innovative web solutions for clients across the world that are led by refugee and female developers and designers. Initially offering web development, the startup today includes among its services web design, user experience and user interface design, branding, and (due to high client demand) digital marketing too. Though it once received a grant of GBP10,000 (approximately US$12,000), it has since relied on its own revenue to grow, and it hasn't received further funding since.
Having worked with over 50 clients so far across 12 countries around the world, the enterprise has also provided employment to more than 15 developers. A few of its clients include European startup Olsam, as well as international schools Artemis Education and Lisboan, and it has also just signed a contract with UK-based Charity Reset, as well as larger client partnerships.
Of course, building a social enterprise in Lebanon came with its own share of struggles. Paterson recalls operational hurdles, which included figuring out whether she should register the company as a charity or a business, as well as which country to do so in- and everyone that she spoke to would end up giving conflicting advice. Paterson has since learnt that whilst getting advice is useful, it's vital to choose wisely as the wrong insight can cost time and money.
Another key hindrance was in August 2021 when there was unstable internet across the country. "That was an incredibly hectic summer of managing clients, and team members were all over the place!" says Paterson. They have since solved by ensuring all team members have UPS [uninterruptible power supply] in their houses, ensuring internet access at all times even with an electricity blackout. On a personal level, Paterson is candid about facing self-inhibiting challenges such as imposter syndrome and self-doubt. "I think the strength in me comes from having built an amazing support system around me, particularly in terms of my career." Emphasizing the power of networking, she says, "I always tell people to use LinkedIn, and often, that power is incredible. Promote yourself, your business, and your achievements there, and be ready with facts or figures if and when people try to tell you no."
When it comes to facing self-doubt, she says, "You really have to build confidence internally in what you are doing. For me, I believe in my team and their work so much, which has always spurred on me when I have imposter syndrome." She adds, "Many of the problems we work on as entrepreneurs are so much bigger than us and our individual companies, so even on the days when it seems like nothing works, remembering that you are making a difference, no matter how small, helps." At critical times, Paterson says her belief in herself, and her enter- prise's mission guides her. "I am very driven by community, and I am constantly thinking about what more can Concat or myself can give or do for the community. I really believe in human-centered businesses, [and] my most important and maybe biggest worry, has always been about my team and their health and happiness." She continues, "I like to think that if you put that first, then the community grows more naturally around you." On another note, she also points out the importance of remaining calm under pressure, particularly in critical times. "When something bad happens, I shut my computer screen for five minutes, breathe, and then go back, instead of instinctively replying directly."
As a female entrepreneur in the tech sector, Paterson is emphatic on the importance of building a network that supports and accepts you and your work. "At the beginning, I was very shy to ask for advice, but now I do it very often and shamelessly!" she says. "I also have a community of amazing female entrepreneurs from the Middle East who continue to inspire me even on the worst days. We regularly speak about how we have to keep pushing forward, because the only way we are going to make a difference is by not giving up." Besides having a supportive network, Paterson also advises to find a good mentor to "learn how to ensure your own voice is always heard."
When it comes to her advice to other entrepreneurs, Paterson quotes a famous quote from Walt Disney, co-founder of The Walt Disney Company, who said: "The way to get started is to quit talking and begin doing." She elaborates, "The world would be so much better off if people spent less time talking and more time doing, particularly in terms of new ideas and businesses. The frequency of the ups and downs of being an entrepreneur will never seize to amaze you, so be prepared to ride the highs, and get back down to work in the lows. Don't give up every time someone tells you no, or that what you are doing will never work."
Related: Entrepreneur Middle East's Achieving Women 2022: Alia Al Farsi, Founder, Alia Gallery