Stanford is the Top Producer of Startups in the World
The University produces a new breed of startups, including the rarer unicorns and female-founded companies
Opinions expressed by Entrepreneur contributors are their own.
You're reading Entrepreneur Asia Pacific, an international franchise of Entrepreneur Media.
Alphabet Inc, Netflix, Nike, Gap Inc…, name any top-notch company in the Silicon Valley, and the alma mater of founders or co-founders would be the US's Stanford University.
According to an August 30 report by the Seattle-based investment site PitchBook Data, Stanford boasts of the highest undergrad programs with the most founders (1,178). The study, however, shows that Harvard University has 1,310 entrepreneurs when it comes to founders with advanced courses' degree. University of California, Berkeley has 1,137, Massachusetts Institute of Technology records 900.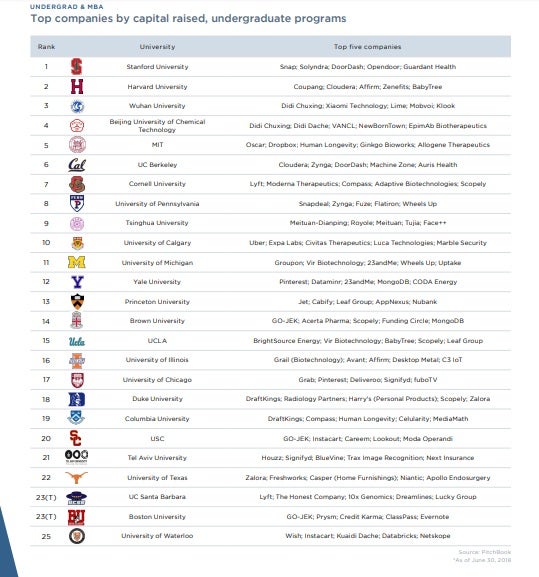 Female Founders Leading the Pack
The report shows that students from Stanford's undergrad program produced 162 VC-backed firms founded or co-founded by women, and Harvard produced 121, with Berkeley coming in at No.3 (118). The report observes that 220 female founders have a Harvard grad school degree while Stanford has 132.
Among the more popular alumanae of Stanford are Mary Ray, co-founder of San Francisco-based healthcare company MyHealthTeams; Theresia Gouw, founding partner of Aspect Ventures; Sarah Nahm, founder of a recruitment firm Lever; and Jenny Lefcourt, partner of freestyle VC Partner, who have passed out of Stanford University.
Breakdown of Unicorns
The report shows 18 unicorn startups were founded by Stanford undergrads while 16 by Harvard undergrads. It adds that 19 companies were launched by 24 founders with Harvard grad school degrees, and 13 by 19 Stanford founders with advanced degrees.
The count of serial entrepreneurs follows a slightly different pattern. Over 179 Stanford undergrads founded more than one funded startup, with Berkeley at No.2 with 168, MIT at No.3 with 154, Penn at No.4 with 137 and Harvard at No.5 with 133.
In its report, PitchBook says, "Tapping networks remains perhaps the most trusted recourse to finding not only the right people with whom to launch a new venture, but also the right providers of needed capital."
It adds, "And thanks to demographics, biases and more, the people you went to university or graduate programs with remain a key component in your network." The report continues, "The evidence of the power of such networks is clear, as we rank multiple university programs by their production of entrepreneurs that have gone on to raise a round of venture funding."