Lifestyle Brand Zouk Raises $3 Million
Zouk plans to use the fund raised to expand its product portfolio and increase its distribution channels by launching five exclusive brand outlets this year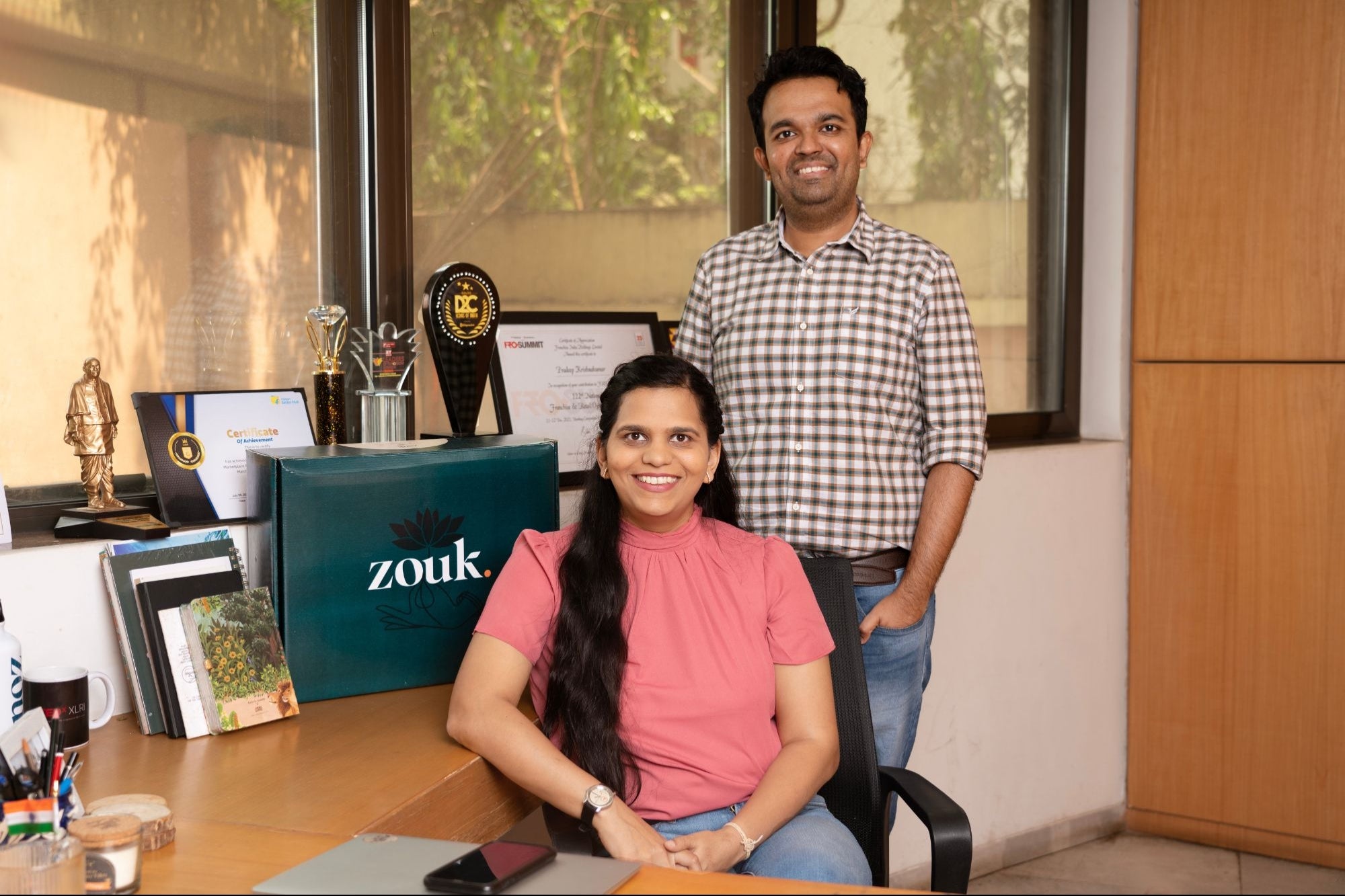 Opinions expressed by Entrepreneur contributors are their own.
You're reading Entrepreneur India, an international franchise of Entrepreneur Media.
Modern Indian lifestyle brand Zouk has raised $3 million in fresh capital. The round was led by Stellaris Venture Partners and saw participation from Sharrp Ventures, JJ Family Office, Deutsche Bank India CEO Dilip Khandelwal, Manoj Meena of Atomberg and Vineeta Singh, Kaushik Mukherjee of Sugar Cosmetics. Zouk plans to use the fund raised to expand its product portfolio and increase its distribution channels by launching 5 exclusive brand outlets this year.
"We are rapidly expanding our collection on the bags and footwear side, to offer a wider collection of proudly Indian products. Our recent launches of backpacks, baguettes and clutches have been a big hit. On the distribution front, we are now available in over 50 offline retail touch points. We will further see our first set of brand outlets and will also be building our brand awareness, having hit early product market fit now. The biggest investment though will be on expanding our team and strengthening our supply chain," said Disha Singh, founder, Zouk.
Currently, Zouk has over 4,00,000 happy customers who have bought from their startup website and other marketplaces. Also, it envisages capturing a significant share of the bags and accessories market of India that is estimated to grow at a CAGR of 12% to reach $ 10.6 billion by 2024, claimed by the company in a statement.
"We have been impressed with Zouk's capital efficient growth. We thus decided to double down on our investment. With the expansion in footwear, the upcoming offline foray and the brand building initiatives planned, we are excited with what's in store from Zouk," said Rahul Chowdhri, partner at Stellaris Venture Partners.
Founded by Disha Singh and Pradeep Krishnakumar, Zouk has established itself as a highly loved consumer brand, bringing to the fore a unique combination of Indian handicraft designs and cruelty-free materials.