Autozone Or Advance You've Got A Winner With Auto Parts
Advance Autoparts and Autozone present different opportunities in the same growing sector, one is in an uptrend and the other is a high-yield value.
This story originally appeared on MarketBeat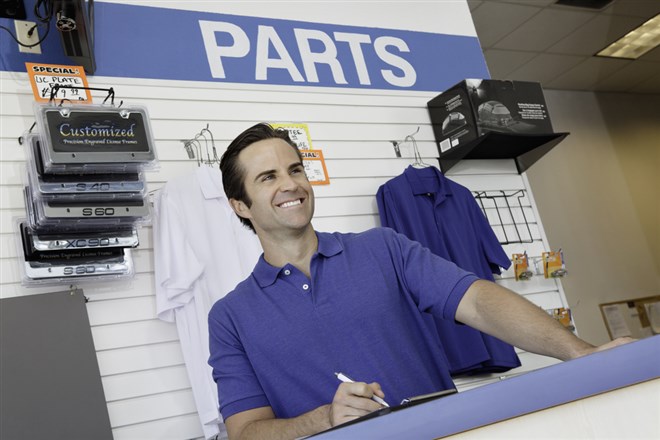 Advance Auto Parts (NYSE: AAP) and Autozone (NYSE: AZO) have been doing great business the last few years and growing in more ways than one. Today we have a bifurcation in the market that presents an opportunity for income and growth investors. While the growth-focused company has been growing and seen its shares trend steadily skyward, the capital-return-focused business has not. Advance Auto Parts shares are down 45%, while Autozone is setting new highs.
The reason is Advance has been working on a transformation that has it set up to reinvigorate its growth in the coming quarters. Based on the results from the growth company the outlook is bright. The takeaway is the growth company, Autozone, is still growing and the dividend company, Advance Auto Parts, is a high-yield value about to embark on a period of growth.
"Despite challenges throughout 2022, we made progress on our strategic initiatives, including the expansion of our footprint, further strengthening of our DieHard® brand and improved customer loyalty," said Tom Greco, president and chief executive officer of Advanced Auto Parts. "However, we are not satisfied with our results in 2022 and are taking decisive actions to improve performance in 2023 … After several years of significant investments in complex transformation initiatives and the majority of the integration behind us, we're now able to focus more time and resources on leveraging our differentiated asset base and improving execution to drive long-term shareholder value."
Autozone Outgrows A Growing Competitor
Advance Auto Parts's results may have been less than the CEO desired, but they showed growth and outpaced the Marketbeat.com consensus estimates. The revenue was compounded by margin expansion that left the earnings up 39% with the aid of share repurchases and better than expected by $0.46. These are solid results but Autozone was better.
Autozone grew revenue by 9.5%, with strength in both the commercial and retail segments. Earnings grew about 10% YOY and beat by 13%, smaller margins than Advance, but the results are not directly comparable due to adjustments. Advance gave clear guidance that efforts to improve margin are underway but still came in below estimates regarding earnings. Autozone didn't give any guidance, but it outperforms on the top line and produces ample cash flow to buy back shares.
Advance Auto Parts stands apart from its competitor because it pays dividends and has committed to distribution growth. The payout is near 4.25%, with shares trading near $147, which is a valuation of 10X earnings. In this light, Advance is a high yield and value relative to peers and the broad market. Autozone is trading at nearly double that valuation which suggests Advance could see a significant rebound in share prices should a rally take hold.
Analysts Drive A Wedge Between Advance And Autozone
The analysts' sentiment toward Advance has been slipping and weighing on the price action while driving the action in Autozone higher. The takeaway is that Advance analysts see more upside in that stock than Autozone's, but Autozone analysts have been upping their targets all year. Advance analysts have not. When that changes, this stock should put in a firm bottom and begin to rebound.
The chart of Autozone is easy to read; it is in an uptrend. The chart of Advance shows a significant pullback that could keep price action from seeing new all-time highs for quite a while. The first hurdle is to put in a bottom. When that happens, we can start talking about upside targets.